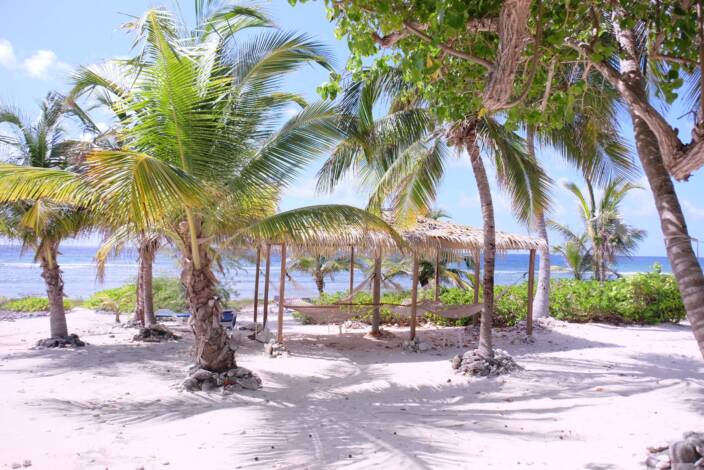 A Caribbean For Every Type of Visitor
July 26, 2020 Jim Byers
There's a reason we Canadians flock in such large numbers to the Caribbean every year. If you're a first-timer, however, you may not know which is best for you.
Unlike Johnny Cash, I haven't been everywhere, man. But I've been to maybe two dozen destinations in the Caribbean over the years, and they all have their charms. He's one Caribbean lover's guide as to what might be best for you.
Dominica: Great for nature lovers
This beautiful island was damaged badly by Hurricane Maria in 2017, but folks here have rebounded nicely. They're adding several posh new hotels, but you can still find several that are reasonable – and quite attractive. Located near the small city of Portsmouth, Hotel The Champs features comfortable rooms on a hillside overlooking the ocean a few miles away. There's a nice, casual bar and a comfortable hammock for hanging out in the shade. The island is home to several magical waterfalls, including Emerald Pool, where a short trail takes you into a deep green rainforest with a pretty pool you can swim in. Trafalgar Falls is another beauty, with not one but two tumbling falls. For a remarkable view of the southern tip of the island and a small strip of land that separates a large, aquamarine bay from the Atlantic Ocean, take a short hike up the trail at Scotts Head. No charge for the view. Secret Bay is one of the top resorts in the Caribbean. Cabrits Resort and Spa Kempinski is a beauty in the northwest corner of the island.
A touch of Holland
Curacao wears its Dutch heritage proudly. The capital city of Willemstad has  lively markets and shopping areas, as well as tremendously colourful buildings on the water in shades of canary yellow, Aegean Sea blue and Pepto Bismol pink. The Mikve Israel Emanuel Synagogue in Willemstad is the oldest, continually used synagogue in the Western Hemisphere. It dates to 1730, and part of the floor is sand, not wood or stone. Also in town, the Kura Hulanda Museum traces the history of black slavery on the island, while Fort Amsterdam dates all the way back to 1634. If you want a nature experience, check out Shete Boka on the east coast. When the weather is right, truly massive waves roll and smash onto high, black cliffs, sending majestic spumes of spray high dozens of feet into the air. Park entrance is about $5.50 US. A few years ago, folks in a small, inland village called Sint Willibrordus put up a large white sign in block letters that says "WILLIWOOD." You can stop at a small store in the area and buy a t-shirt if you're so inclined.
Two destinations in one
St. Vincent and the Grenadines are like two countries in one. The island of St. Vincent is lacking in great beaches, but the waterfalls and the hiking are superb. Dark View Falls are an amazing set of towering waterfalls on the north end of the island. On the west coast, try a visit to Wallilabou, where they filmed part of the original Pirates of the Caribbean and where you can find fun photos and movie memorabilia. If you want a truly great beach, head to the Grenadines, which has a series of small, Instragram-worthy islands with endless beaches of brilliant golden sand. One of the closest islands to the island of St.  Vincent is Bequia, which has a funky, old-time feel. Princess Margaret Beach is a short walk from the ferry dock and is home to a great waterfront restaurant called Jack's Beach Bar. Mayreau, which is usually reached by private boat, has a couple of small hotels and is home to Salt Whistle Bay, which might be the prettiest beach in the Caribbean. Looking for a funky, super-chill Caribbean bar? Look no further than Robert Righteous and de Youth, which sits partway up a hill as you make the short walk from Saline Bay to Salt Whistle Bay.
The wild side of Barbados
Most visitors cluster on the south side or west side of the island, where you'll find the best beaches. Only a few venture over to the wild, untamed coastline on the east side. Bathsheba is a small east coast village with a nice beach, beautiful off-shore rocks and decent surfing. You can drive for miles along deserted beaches and then pass an historic windmill on a road that takes you into the deep green hills of a region called New Scotland. Hunte's Gardens is quite close to Bathsheba and is run by an engaging, delightful fellow who often invites visitors to his treehouse-like home for a glass of juice or local rum. The gardens are a dizzying display of tropical colours, and admission is just $15 USD. https://www.huntesgardens-barbados.com/ Lickrish Tours does a number of food tours on the island. The Original Bajan Walking Food Tour goes for three hours and costs $69 USD. You'll try a number of spots and markets frequented by locals. https://www.lickrishfoodtours.com/
Cayman Islands: not just resorts and beaches
The Cayman Islands are known for gleaming yachts and flashy hotels along beautiful Seven Mile Beach.  But there's a distinctly casual side to the islands, too. On Grand Cayman, the Blue Iguana Habitat at Queen Elizabeth II Botanic Park does great work to help revive the fortunes of the endangered critter of the same name. You'll also find amazing, lush gardens and old island homes you can check out, which makes this a destination everyone can enjoy. The park costs $25 for adults and $12.50 for kids aged six to 12. Also on Grand Cayman, stop in at the super-casual Czech Inn for a mixture of central European and Caribbean cuisine, along with a heaping helping of ice hockey memorabilia hanging from the walls and rafters. Little Cayman is a small island with several mom and pop-style resorts that cater to divers, as Little Cayman has some of the best diving drop-offs or "walls" in the Caribbean. The owner of the low-key Pirates Point Resort invites guests to her home every Friday night for sushi and sparkling wine. The only road on Little Cayman crosses the taxi-way between the airport runway and the tiny terminal. That means you can check in for your flight and wander a few yards down the road to the Hungry Iguana Restaurant at Paradise Villas Resort and sip a cold beer overlooking the ocean while you wait for your flight. Talk about a great airport lounge. If you do want to splurge a bit, the Kimpton Seafire Resort & Spa is one of my fave resorts in the Caribbean.
The casual side of Anguilla
This island, just north of St. Martin, is known for its posh resorts. But there are plenty of more casual places to rest your head. Located on one of the longest, prettiest beaches on the island is a place called Shoal Bay Vilas. https://www.sbvillas.ai/ Rooms aren't fancy, but you have all you need, including a kitchen, and there's a small pool and a lending library. The villas are only a short walk from a casual beach bar called Elodia's, where you can get a decent meal for a reasonable price and, hopefully, enjoy some live music. https://www.facebook.com/pages/category/Restaurant/Elodias-Beach-Bar-and-Grill-467755303559456/  On the south side of the island, Bankie Banx Dune Preserve is another fun, casual spot that's named after the well-known Anguillan singer of the same name. To save on expensive restaurant meals, try lunch at one of the roadside barbeque joints for fresh fish or chicken, where you'll probably pay less than $10 for a filling meal. Most visitors arrive on a short ferry from St. Martin that costs $15. http://caribya.com/anguilla/ferries/
Other Places I Love, and Why:
Jamaica: Montego Bay, Negril and Ocho Rios are fantastic, but I REALLY love the less developed eastern end of the island, from Port Antonio to Boston Bay. The south coast also is terrific. Don't miss a night or two at Jake's Treasure Beach
Bahamas: Nassau is terrific, but if you want a little more quiet try the nearby island of Eleuthera. If you want to dial it down even more, there are only a couple of resorts on the entire 130-km length of Long Island. Talk about quiet.
USVI: Most of St. John is a national park, and Trunk Bay is one of the world's prettiest beaches.
Iles des Saintes, Guadeloupe: There's great shopping on this French island, as well as terrific beaches and amazing views from Fort Napoleon, which sits high on a hill and offers tremendous vistas of sparkling, blue bays.
About the Author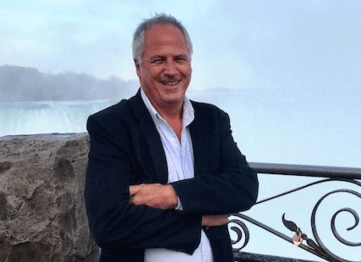 Jim Byers was travel editor for five years at the Toronto Star, which has the largest travel section in North America. "Canada's Travel Guy" is a sought-after expert in the industry and has recently published his first e-book "Ontario Escapes, 19: Places to Visit Right Now."  Jim also serves as Senior Editorial Director for TravelPulse Canada.