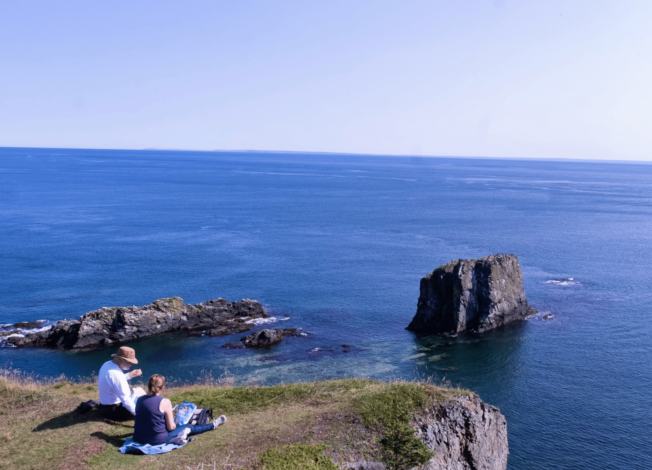 Canada Without the Crowds
July 26, 2020 Jim Byers
Canada is a remarkable, enormous country. Most visitors fly into Vancouver, Toronto or Montreal. The Rockies of Alberta and the city of Victoria are hugely popular with tourists. And a few American visitors from New England states make regular visits to the Maritime provinces. But there are many tremendous parts of the country that are decidedly under-exposed. Here's one Canadian travel writers's suggestions on how to avoid the crowds and have a wonderful experience.
The Other Side of the Rockies
The British Columbia Rockies and the Kootenay Rockies are wonderful areas of this province, on the western side of Canada's most famous mountain range. You'll find almost the same scenery as you would on the Alberta side — home to Banff and Lake Louise — but much less traffic and tourism, with quirky, friendly little towns. Fernie has fun restaurants and a downtown you want to embrace with a warm hug. Kimberley has a bit of a German-Austrian flavour.
Your trip definitely should include Yoho National Park (Yoho means "awe" in the Cree language), about three hours north of Kimberly and just a short drive east from Banff. It's home to bears, cougars, mountain goats and other wildlife, plus Takakkaw Falls, a spectacular ribbon of water that tumbles 1,224 feet down a massive slab of grey stone. Also in Yoho: https://www.pc.gc.ca/en/pn-np/bc/yoho) Emerald Lake, such a deep-green you won't need to photoshop your pictures, while luxurious Cathedral Mountain Lodge offers delicious food, if you're up for a splurge, and spectacular views of ancient, craggy spires.
(https://www.cathedralmountainlodge.com/) You might also take a leisurely hike in the mountains of Kootenay National Park (just south of Yoho) — or a drive along the park's scenic Banff-Windermere Highway — then soak in the natural warm water in the mineral pools of Radium Hot Springs, at Kootenay's south entrance (https://www.radiumhotsprings.com/).
Lake Erie's North Shore, Ontario
The north shore of Lake Erie is a quiet, pastoral kind of place with weathered, old barns, engaging small towns and long, lonely beaches. Because Lake Erie is quite shallow, the water near shore often reaches the low-to-mid 80's in summer. The area is a great destination for a low-key road trip outside of Toronto or, for American visitors, Detroit.
You could start a little south and east of Windsor, which is directly across the river from Detroit, in the adorable town of Kingsville. Here you'll find handsome brick buildings and several very cool shops, including Dutch Boys Chocolate (http://www.dutchboyschocolate.com/) . The owners make exquisite truffles and also fashion birds, dogs and other items out of rich, dark chocolate. Just a few steps away is a nice craft beer spot and hotel called The Grove Hotel/Brew House, serving up delicious ales, lagers and IPA's. The hotel has a great front porch with rocking chairs and rooms done in a variety of styles. I've stayed in one that was done up like a Florida beach house, while another had a wall of old license plates and a fully functioning traffic light that blinked red, green and yellow (and, thankfully, can be turned off).
(https://breweatsleeprepeat.com/) You'll also want to visit Pelee Island, a short ferry from Kingsville and the southernmost inhabited area of Canada, just a few miles north of the Ohio border in Lake Erie. There's a nice winery on the island and a couple of small B&B's. The Anchor and Wheel Inn has a funky tiki bar that plays Jimmy Buffett and Bob Marley tunes and feels like something out of Key West. (http://www.anchorwheelinn.com/)
About four hours up the coast in St. Williams is Burning Kiln, an outstanding winery where the winemaker and almost all the senior staff are women and where you'll find a new,
outdoor concert space. There's a glamor camping or "glamping" spot called Long Point Eco-Adventures, where you can stay in lovely canvas tents or "wilderness pods" with electricity and bathrooms. They'll help arrange fishing trips, kayaking (and kayak fishing) in Long Point Bay, beer and wine tours, and other adventures. http://www.burningkilnwinery.ca/
You can wrap up the trip at Niagara Falls, two hours to the east. Be sure to try the Hornblower boat ride on the river, with the powerful falls thundering overhead.
Newfoundland
I'm lucky enough to have poked around many corners of Canada, and this province definitely a favourite. St. John's is a fabulous city with perhaps the best urban hike in the world; a trail that leads from downtown to a patch of colourful cliffside homes and then up a series of steep stairs (LOTS of them) to Signal Hill. The hiking is fantastic. Some of the best spots include the 5.3-kilometre Skerwink Trail (take it slow to enjoy the spectacular coastal views) near Port Rexton on the east coast; beautiful Gros Morne National Park on the western side of the province; Twillingate (truly senstaional) and also in and around St. John's and Quidi Vidi Harbour.
Further north on Fogo Island, renowned as one of the four corners of the planet by Flat Earth believers, is a super-luxurious inn on a rocky oceanside plateau on Fogo Island that was opened a few years ago by Zita Cobb, a former high-tech worker on Wall Street. The food and design at Fogo Island Inn (https://fogoislandinn.ca/) are out-of-this world (whether you believe that world to be round or flat).
AND A FEW MORE

Yukon
Whitehorse is a thriving, multicultural city. Take a long walk along the river in Miles Canyon on a summer's day, or take in the MacBride Museum for a taste of rugged, frontier life in Yukon. In Dawson City, you can check out Gold Rush history and even sleep in a B&B that was once a famous brothel. Don't miss Jack London's cottage. If it's running, take a ride on the Klondike Spirit Boat. Kluane National Park is rugged, wild and beautiful. Roughly 90 minutes from Dawson City, Tombstone Mountain is one of the most astounding sights in Canada.
Eastern Townships of Quebec
This is a lovely, low-key area sandwiched between Montreal and Vermont, with beautiful, old wooden inns, picturesque villages and fantastic food (Quebecers wouldn't have it any other way). North Hatley is one of the prettiest towns, perched at the north end of Lake Massawippi. English is widely spoken in the region, and it's an excellent area for cycling.
Prince Edward Island
PEI is best known as the home of Anne of Green Gables, but it also has two small "villages" where folks have fashioned small buildings out of old wine bottles (with a bit of cement to hold them together). The one near Point Prim, quite close to the ferry from Nova Scotia, is called Hannah's Bottle Village. The village near Cap Egmont is quite extensive (more than 25,000 bottles) and even includes a chapel. (https://bottlehouses.com/home)
Saskatoon
This is a city that has long punched above its weight, with beautiful parks along the South Saskatchewan River, cool hotels like the Delta Bessborough (http://www.marriott.com/hotels/travel/yxedb-delta-hotels-bessborough/) and great food. They've given their cultural scene a huge boost with the opening of the new Remai Modern (https://remaimodern.org/b) , a stunning, brilliantly lit gallery on the banks of the river and steps from downtown Saskatoon. The museum features the largest collection of Picasso linocuts in the world and gorgeous display space for other works of art. You'll find outstanding food at restaurants such as Sticks and Stones (http://www.sticksandstonesyxe.com/) (amazing Asian dishes), Odd Couple (http://www.oddcouple.ca/) and Little Grouse on the Prairie http://www.littlegrouse.com/welcome.html) .
About the Author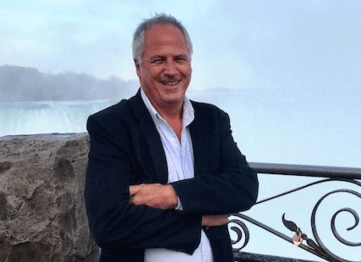 Jim Byers was travel editor for five years at the Toronto Star, which has the largest travel section in North America. "Canada's Travel Guy" is a sought-after expert in the industry and has recently published his first e-book "Ontario Escapes, 19: Places to Visit Right Now."  Jim also serves as Senior Editorial Director for TravelPulse Canada.