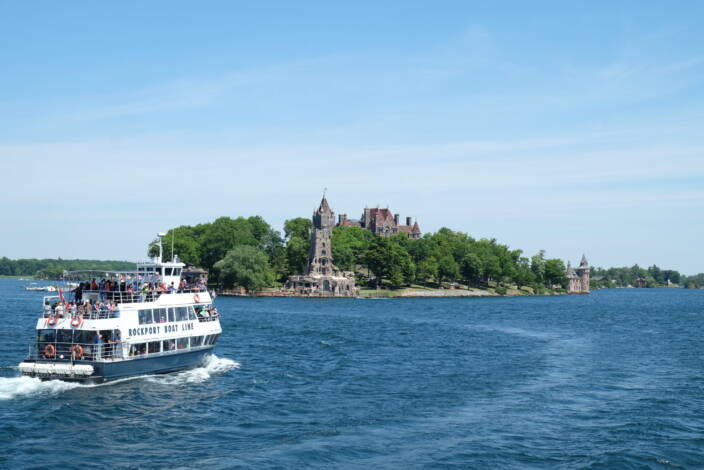 Small ship sightseeing tours: a fab option in south eastern Ontario
July 30, 2020 Jim Byers
Small ship sightseeing tours operating in South Eastern Ontario are excited to announce that they are once again welcoming visitors for summer tours.
As part of Ontario's stage three opening strategy, small ship sightseeing tours are once again allowed to operate, providing residents and tourists with the opportunity to explore the 1000 Islands and travel the St. Lawrence Seaway, the Rideau Canal and Lake Ontario.
I had a fantastic boat trip to the 1000 Islands a couple summers ago with Gananoque Boat Lines, passing luxurious castles, small islands dotted with tiny cottages, and everything in between.
"We're really excited that small ship operators in the area are once again allowed to open," said Bonnie Ruddock, Executive Director of Region 9 (South Eastern Ontario) Regional Tourism Organization. "Small ship tours make it easy for people to get outdoors safely and have an amazing day trip or staycation, all while exploring one of Ontario's best-known attractions."

Planning your tour? Definitely book ahead! The South Eastern Ontario boat operators in Rockport, Brockville, Gananoque and Kingston are now ready to welcome passengers but recommend that anyone wishing to enjoy a tour book ahead to ensure that they secure a ticket. You could also consider a mid-week visit. Per provincial and community health authorities, all boats are running at a maximum of 50 per cent capacity to ensure physical distancing is possible so same-day and walk-on tickets are not guaranteed.


What you can expect All regions in South Eastern Ontario and their business operators are taking the health and safety of their residents and visitors very seriously. Updated COVID-19 guidelines for operators have been implemented with strict health and safety practices to ensure customers' safety including reducing capacity by at least 50 percent on every voyage to ensure adequate distancing.
"The health, safety and well being of our staff and our customers is of the utmost importance to each operator," said Ruddock. "We want everyone to be able to go out and enjoy themselves, but to also know that they are doing it in a safe and controlled environment."
Each operator is following all guidelines set out by provincial and community health authorities regarding COVID-19 and is inspected by these agencies on a regular basis. In compliance with stage three operating guidelines, passengers can expect:
A rigorous process of cleaning, disinfecting and sanitizing vessels and public areas Increased frequency and focus of cleaning procedures, with focus on high touch areas such as handrails, doorknobs and all public surfaces Staff and passenger screening before boarding Staff and passengers required to wear masks while onboard Frequent hand washing by staff Enforced social distancing at ticket offices, boarding lines, boats and restaurant.

What you will see Small ship tours through beautiful South Eastern Ontario's St. Lawrence Seaway, Rideau Canal and Lake Ontario make for the perfect getaway to forget about life. Throughout the region, the lush landscape is dotted with luxurious cottages and vast estates. Pass in the shadows of ships plying the main shipping channel of the St. Lawrence Seaway, take in the Royal Military College, famed Boldt Castle, Fort Henry, Kingston harbour and Rideau Canal World Heritage Site. The tranquillity, beauty and unique perspective make seeing the region by water an unforgettable experience.

What is open Whether looking for a 60+minute sightseeing experience or a 'staycation' houseboat rental, there are many operators open and welcoming bookings.
1000 Islands & Seaway Cruises – Brockville Big Rideau Lake Boat Rentals Gananoque Boat Line Limited – 1000 Islands Cruises Houseboat Holidays Kingston 1000 Islands Cruises Le Boat Rideau Tours (Booking for Fall 2020 Cruises) Rockport Cruises St. Lawrence Cruise Lines (Booking for Fall 2020 Cruises)
The waterways of South Eastern Ontario are ready to welcome guests for a short getaway or a long holiday. The perfect staycation for safe, summer fun. Start your journey today.

About the Author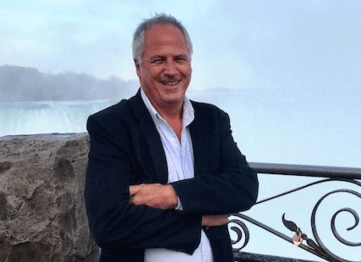 Jim Byers was travel editor for five years at the Toronto Star, which has the largest travel section in North America. "Canada's Travel Guy" is a sought-after expert in the industry and has recently published his first e-book "Ontario Escapes, 19: Places to Visit Right Now."  Jim also serves as Senior Editorial Director for TravelPulse Canada.