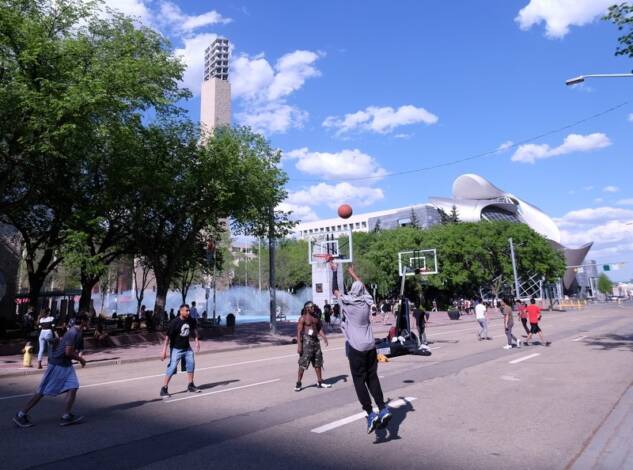 Things to Do in Edmonton; Alberta's Surprising Capital
July 30, 2020 Jim Byers
Edmonton is a city that's very much on an upward trajectory. The restaurant and food scene has come a long, long way. And the Edmonton Oilers' downtown hockey arena has helped transform the city core into an attractive, new centre for shopping, dining and strolling. Here are some fun things to see and do in Alberta's capital.
CULTURAL CAPITAL The Art Gallery of Alberta is a beautiful building on the edge of the city's main square, a swirling, glass structure that feels a bit like a Frank Gehry design. I was struck by the interior light and by a series of funky exhibits when I was there. You'll find both contemporary (and sometimes pretty wild) art by famous international and Canadian artists as well as historical works displayed in a series of rotating exhibitions. The Neon Museum is a fun, outdoor collection of neon signs that hang above the sidewalk at 104th and 104th. The Royal Alberta Museum has re-opened for timed entry. It's in a glorious, new building downtown.
THE ICE DISTRICT: The area around the Oilers' NHL arena, Rogers Place, at 104th Ave. NW and 104 St SW, has been transformed into a hotbed for new condos, great pubs, fun shops and more. You'll find nice shopping on 104th St., including trendy clothes and home décor items. I'm partial to the Mercer Tavern, which has funky furnishings, nice food and a great atmosphere. Rostizado is a roast chicken and meat spot owned by the guys who run nearby Tres Carnales, one of the best Mexican restaurants in Canada. Check to see if they're open yet.
WEST EDMONTON MALL It's not everyone's cup of tea, but there's no denying the impact the West Edmonton Mall has had on this city. I was there in winter once when it was, shall we say, a bit frosty. I spent a couple hours swimming in the world's largest indoor wave pool and sliding down enormously fun waterslides without a care for what Mother Nature was up to outside. They say the mall is equivalent to 48 city blocks and holds the record for world's largest indoor amusement park. Oh, yeah, they also have shopping; more than 800 stores and services that range from Pottery Barn to Pantorama, as well as Scotch & Soda and the Apple Store. You likely won't have the place to yourself, however; they get upwards of 30 million visitors a year.
OLD STRATHCONA If the ICE District is the new kid on the new block, Old Strathcona is Edmonton's more reliable older brother; a fun mix of cool bars and shops centred along Whyte Ave., with tons of street life, in part due to its proximity to the University of Alberta. The Commercial Hotel and Blues on White has plenty of atmosphere and is one of the best blues venues in Canada. Ampersand 27 is a relatively new restaurant that's garnering great views. There's an indoor farmers' market every Saturday from 8 a.m. to 3 p.m., with more than 130 vendors.
ROLLIN' ON THE RIVER The North Saskatchewan River slices through the middle of the city, just south of downtown. I had a great time riding a rental bike through the valley and over the Cloverdale Pedestrian bridge a couple years back. The gentle summer waters of the river make it a great spot for canoeing or kayaking, too. The River Valley Adventure Co. does Segway tours, or you can rent a bike or even a soccer ball. You also can admire the view on an old-fashioned trolley car from the High Level Bridge. The Edmonton Queen offers boat tours on the river.
About the Author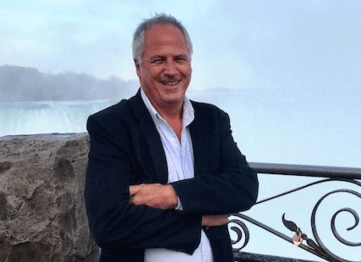 Jim Byers was travel editor for five years at the Toronto Star, which has the largest travel section in North America. "Canada's Travel Guy" is a sought-after expert in the industry and has recently published his first e-book "Ontario Escapes, 19: Places to Visit Right Now."  Jim also serves as Senior Editorial Director for TravelPulse Canada.