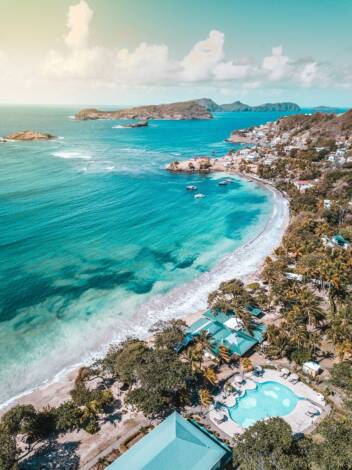 A Beautiful Caribbean Hotel Prepares to Re-Open
August 5, 2020 Jim Byers
One of the prettiest hotels in the Caribbean will re-open soon.
The Bequia Beach Hotel, a family-owned luxury hotel on the beautiful, quiet island of Bequia in St. Vincent and the Grenadines, is thrilled to announce the hotel will be reopening on October 1st 2020 following a temporary closure as a result of the COVID-19 pandemic.
This nostalgic yet modern Caribbean hideaway is ideal for guests searching for a low density and remote island journey with the unveiling of two new private villa accommodations. Known to some as the Caribbean's best-kept secret, Bequia is just 7 square miles with about 5,000 residents. There are no traffic lights, no neon signs, no chain hotels or restaurants, no golf course and no gated communities. Discerning travelers can enjoy this laid-back escape to disconnect and discover the true Caribbean, reminiscent of nostalgic years gone by.
It's a beautiful hotel with vibrant colours, wonderful villas and terrific views of neighbouring islands. And the island is a true throwback; a quiet place that's a reminder of simpler times.
For bookings in October & November – perfect for families and groups alike – guests will receive a 30% discount on the first room and 50% discount on the second room when booking one of the resort's quaint suites within the beautiful Junior Plantation Suites & Beachfront Suite categories.
This offer also includes one complimentary 60-minute Swedish Spa massage and welcome cocktails or mocktails upon arrival. Minimum of 7-night stay or longer. Valid for all new bookings from now until the end of July 2020 for stays October 1 – November 30, 2020. Subject to availability and terms & conditions apply. Bequia Beach Hotel also offers a 10% commission rate for travel agents.
Announcing Friendship Bay Estate Villas
About the Author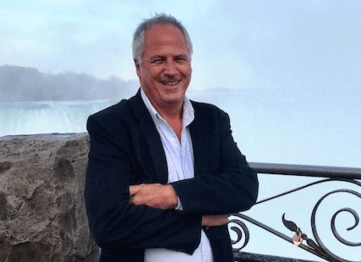 Jim Byers was travel editor for five years at the Toronto Star, which has the largest travel section in North America. "Canada's Travel Guy" is a sought-after expert in the industry and has recently published his first e-book "Ontario Escapes, 19: Places to Visit Right Now."  Jim also serves as Senior Editorial Director for TravelPulse Canada.