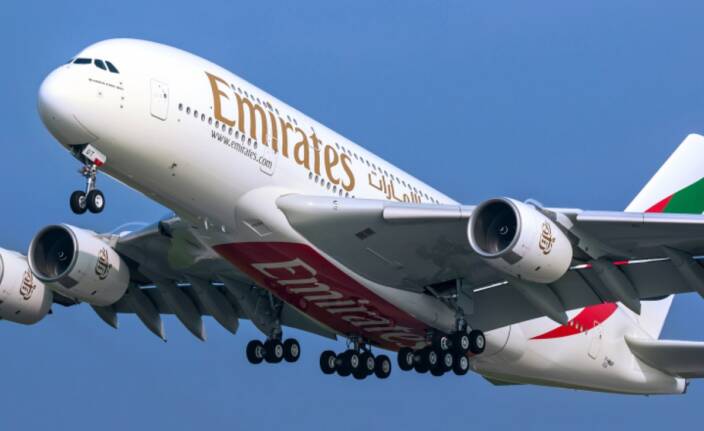 Emirates A380 Coming Back to Canadian Skies
August 6, 2020 Jim Byers
One of the world's great airplanes, and one of the world's top airlines, is coming back to Canada.
The iconic Emirates A380 will begin serving travellers on flights to Toronto starting Aug. 16. The airline has so far resumed A380 operations to Amsterdam, Cairo, Paris, London Heathrow and Guangzhou (Aug. 8), taking its A380 network to six cities.
The Emirates A380 experience remains a favourite amongst travellers for its spacious and comfortable cabins and the airline will continue to gradually expand its deployment in line with market demand and operational approvals.
Yours truly had the opportunity to ride the A380 with Emirates back in 2010, flying from Toronto to Dubai and back in business class. It was, in a word, sensational.
Customers can fly the Emirates A380 from Dubai to Toronto five times a week. Flights can be booked on emirates.com or via travel agents. Emirates flight EK 241 will depart Dubai at 9:10 and arrive in Toronto at 15:05 local time. The return flight, EK 242 will depart Toronto at 21:45 and arrive in Dubai at 18:30 local time, the following day.
"We're excited to announce the re-introduction of Emirates' highly sought after A380 services to Toronto to better serve travellers in Canada, improving connectivity to the Dubai and the wider Emirates network," said Don McWilliam, Emirates Country Manager Canada. 
"The safety of our customers, crew members and local communities continues to be our top priority. We are committed to working collaboratively with air travel authorities and are grateful for their continued support during this period."
With safety as a priority, Emirates is gradually expanding its passenger services to 70 cities in August, returning to over 50% of its pre-pandemic destination network. Passengers travelling between the Americas, Europe, Africa, Middle East, and Asia Pacific can enjoy safe and convenient connections via Dubai. Customers from Emirates' network can stop over or travel to Dubai as the city has re-opened for international business and leisure visitors.
COVID-19 PCR tests are mandatory for all inbound and transit passengers arriving to Dubai (and the UAE), including UAE citizens, residents and tourists, irrespective of the country they are coming from.
Free, global cover for COVID-19 related costs: Customers can now travel with confidence, as Emirates has committed to cover COVID-19 related medical expenses, free of cost, should they be diagnosed with COVID-19 during their travel while they are away from home. This cover is immediately effective for customers flying on Emirates until 31 October 2020 (first flight to be completed on or before 31 October 2020), and is valid for 31 days from the moment they fly the first sector of their journey. This means Emirates customers can continue to benefit from the added assurance of this cover, even if they travel onwards to another city after arriving at their Emirates destination. For more details: http://www.emirates.com/COVID19assistance
Health and safety: Emirates has implemented a comprehensive set of measures at every step of the customer journey to ensure the safety of its customers and employees on the ground and in the air, including the distribution of complimentary hygiene kits containing masks, gloves, hand sanitizers and antibacterial wipes to all customers. For more information on these measures and the services available on each flight, visit: www.emirates.com/yoursafety.
Tourist entry requirements: For more information on entry requirements for international visitors to Dubai visit: www.emirates.com/flytoDubai.
Dubai residents can check the latest travel requirements at: www.emirates.com/returntoDubai.
About the Author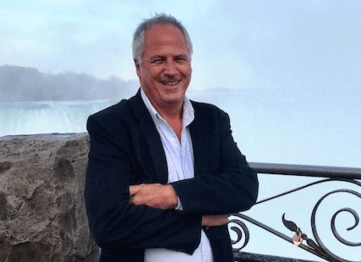 Jim Byers was travel editor for five years at the Toronto Star, which has the largest travel section in North America. "Canada's Travel Guy" is a sought-after expert in the industry and has recently published his first e-book "Ontario Escapes, 19: Places to Visit Right Now."  Jim also serves as Senior Editorial Director for TravelPulse Canada.