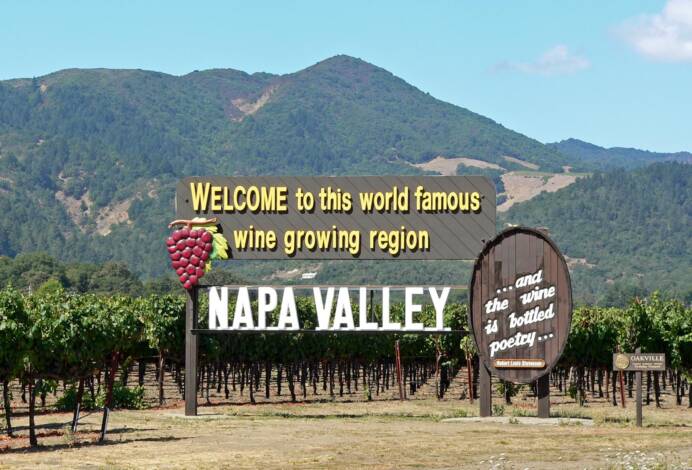 Luxury and Budget: Two Ways to See the Napa Valley
August 8, 2020 Jim Byers
You can easily be seduced by luxurious hotels and high-end wineries on a trip to California's Napa Valley, known as one of the top destinations around the world. But, with a little planning and local knowledge, you also can explore one of the globe's top wine regions and come away with a few (American) bills in your wallet.
One of the great things about the Napa Valley is that it's so easy to get to. The city of Napa, at the south end of the valley, is only an hour and-a-half or so north of San Francisco by car.
The valley stretches roughly 50 kilometers in length and is about eight kilometers wide, making it a compact destination that's easy to move around in. The town of Napa is the largest city, with roughly 80,000 residents, and has a vibrant downtown with several wineries. But you'll also find charming villages with fabulous shopping up and down the valley, especially in Saint Helena, Yountville and Calistoga, which has a bit of a wine country meets cowboy feel.
There are more than 400 wineries in the Napa Valley, ranging from places suitable only for the elite down to casual places that are approachable for folks who don't know brix from bricks. The wine is obviously a huge draw here. But you'll also find lovely hiking and walking trails, some of California's best restaurants and twisting, mountain roads that were just made for a bright red convertible. Hot air balloon rides are a great way to see the valley from on high. Calistoga is famous for its mud baths and a hot water geyser called "Old Faithful."
It can be hot in summer, especially late summer, when the fog tends to disappear in Northern California. September and October are probably the best months for weather, but early November is usually clear and comfortable, with temperatures in around the mid-teens in Celsius and not as many visitors crowding around the tasting tables.
When you aren't sipping wine, you can visit Bales Grist Mill State Historic Park, which has a lovely old windmill under the thick canopy of old trees. There's no charge to visit the mill and its museum display, but it costs $5 for a tour. Downtown Napa has lovely shops for everything from wine gear to women's clothes. Saint Helena has a series of boutique shops that range from home décor to jewelry and men's and women's clothing.
Bike riding is also immensely popular in the Napa area. You can rent bicycles in a number of places, including Napa Valley Bike Tours and Rentals in Yountville.
Here's one frequent visitor's guide to how to see the famous Napa Valley in two distinct ways.
HIGH
Vineyard visits
Newton Vineyard This is a private winery (definitely no bus tours) that sits at the top of a steep, winding road on the west side of the Napa Valley. You'll find formal English gardens, a bright red phone booth and a red Chinese gate. (The late Peter Newton, an Englishman, was the founder of the winery back in 1977, while his wife, Su Hua, was from China). They're known for their elegant, not-overly-oaky Chardonnay and for their Cabernet Sauvignon, and their magnificent setting. The cheapest tour and tasting, Newton Discovery, is $75. The Single Vineyard Immersion tour and tasting costs $125, while the Newton Vineyard Exploration (May to October) includes a ride to the top of a 1,600 foot hill in a deluxe utility vehicle for a private tasting ($250 per person).
Joseph Phelps is a serene and restful spot in Saint Helena, where you can sip indoors or out on a terrace under a thick canopy of trees while a "wine educator" guides you through a series of wine selections. Most tastings last around an hour and fifteen minutes, so this isn't a "hurry up and move on the next wine" kind of experience. Tastings are limited to six people at a time, so it's very much a hands-on, personal experience. $85 per person. You also can do a wine blending with a master winemaker for $125 per person.
Where to eat
La Toque. Located at the Westin Verasa Napa, La Toque is a Michelin-starred restaurant with outstanding, beautifully presented cuisine and great wine pairings. Food includes John Dory, a lovely white fish, with roasted cauliflower, broccoli and German spätzle; a luscious Mexican mole with 26 ingredients and New York strip steak. Rather than focus entirely on Napa wines, the sommelier at La Toque likes to find complementary vintages from around the world; including wines from Germany, Italy and, yes, California. A four-course meal that includes dessert is $110, and it's another $70 if you want a wine pairing with your three main courses and dessert.
Ciccio. This fun, vibrant spot in Yountville is at the lower end of the high-priced category, with delicious spicy salami pizza with red onion and Calabrian chili honey for $26; pan-seared scallops with honeynut squash, and baby turnips and apples for $32. They make seven varieties of Negronis, plus a refreshing mojito with gin, lemonade and muddled basil.
Where to stay
The Westin Verasa Napa in downtown Napa is elegant but not stuffy. They have a variety of rooms, including one-bedroom suites with full kitchens and sofa beds, so it's great for a larger party. A "Larger Guest King Room" on a weekend in January was recently listed at $256 a night, while the suites started at $315. In addition to La Toque, there's also also a casual restaurant, Bank Café and Bar, with lovely views of the Napa River. They have a large fitness center and an outdoor, saltwater pool. It's a five-minute walk to Oxbow Market.
Auberge du Soleil is a five-star resort next to Rutherford Hill Winery that has a yoga pavilion and sits in a 33-acre grove of olive and oak trees. Rooms go for around $1,100 a night and up. A new Four Seasons, the first one in the Napa Valley, is slated to open later this year in Calistoga. It's supposed to feature its own winery and a spa. Rates not currently available.
LOW
Vineyard visits
Rutherford Hill. This is a beautiful winery on a hill, with great valley views and a lovely picnic area under the trees. You can taste for $30 and up, but for $50 they'll give you a great tasting and also a tour of the property and their wine caves, including a sample of some wine that's still aging in a barrel. They make excellent Chardonnay and Cabernet Sauvignon, and also some of the valley's best Merlot.
Leto Cellars. This is a small winery located in an industrial park near the Napa airport. Rather than spend money on luscious lawns and fancy fountains, Brad Warner, a former senior winemaker at Robert Mondavi, and his wife Lisa put all their money into their wine, which is some of the best in the valley. It's $25 for a tasting but you'll get to try several wines and get to talk with either Brad or Lisa, an industry veteran who handles the marketing and also helps with winemaking. The wines are remarkable but not cheap.  And the tasting fee is waived if you purchase a bottle. Tastings are by appointment only but if you stop by, they might be able to book you on the spot.
Downtown Napa. One way to save money on wine-tasting is with a Downtown Napa Wine Tasting Card. For $15 you get half-priced tastings at eight of the 17 participating wineries with downtown showrooms.  The Napa General Store, for instance, rotates a selection of carefully selected vintages from the region.
Where to eat
Oxbow Market: This is a fabulous market in downtown Napa, where you can buy fresh veggies, locally-made bitters for your cocktails and other goods. There's also a ton of very good, not-too-expensive places for a great meal, including everything from lamb or fish tacos to pizza and sandwiches, such a porchetta with apple chutney on fresh sourdough for $11 at Fatted Calf. Oprah Winfrey swears by the fresh-made English Muffins at Model Bakery, which are unlike anything you'll find at the grocery store. The market has a fine craft beer spot inside the market called Fieldwork Brewing. There's a patio out front and another out back that overlooks the winding Napa River.
Gotts' Roadside (there are two; one in St. Helena and the other at Oxbow Public Market) is a casual, and super popular joint with picnic tables that offers up everything from classic burgers and fries to wonderful, ahi poke crispy tacos ($14.99). The shakes are thick and delicious, and, this being Napa, there's also wine by the glass. Or beer. Burgers (all made with beef from California's NIman Ranch) start at $7.99.
Monday Bakery is a relatively new place in downtown Napa with fine, filling breakfast sandwiches in the $6 to $7 range and excellent coffee. La Luna Taqueria and Market in Rutherford offers up tacos from just $2.65. 
Where to stay
The Best Western Plus Inn at the Vines offers up nice, clean rooms in the south end of the Napa Valley, which makes it an easy commute from the Bay Area. Staff is friendly, and there's a continental breakfast in the morning. Some of their rooms are a loft-style, which is great for families. Rooms in January from around $150 a night, which is definitely low season in the Napa Valley.
Napa also is home to a variety of inexpensive chain hotels, including Springhill Suites by Marriott Napa Valley, which lists room from $141. The Calistoga Wine Way Inn is a three-star property in Calistoga with rooms from around $115.
More information: https://www.visitnapavalley.com/
About the Author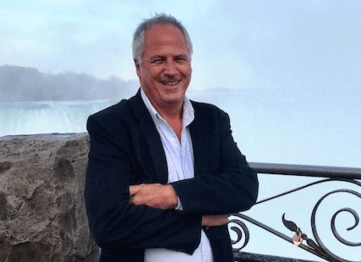 Jim Byers was travel editor for five years at the Toronto Star, which has the largest travel section in North America. "Canada's Travel Guy" is a sought-after expert in the industry and has recently published his first e-book "Ontario Escapes, 19: Places to Visit Right Now."  Jim also serves as Senior Editorial Director for TravelPulse Canada.