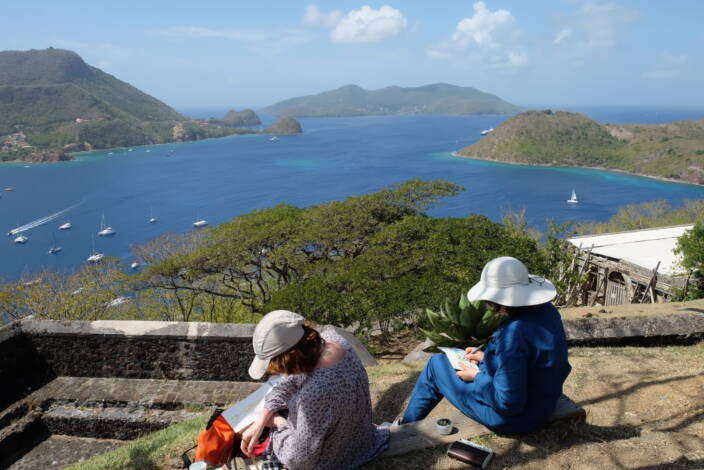 The Caribbean Minus the Crowds: 5 Great Places to Try
August 8, 2020 Jim Byers
TERRE-DE-HAUT, GUADELOUPE
This is a pretty island with a small, colourful downtown featuring shops and restaurants with baguettes, crepes, ice cream and fine French linens in the window. Take a tour of Fort Napoleon, located high on a hill overlooking a series of deep blue, craggy bays. It's only a short walk from the ferry terminal on the island over to beautiful Pompierre Beach. When I was there a small band of wild goats was wandering about underneath a set of palm trees, hoping to find an open picnic basket. Back in town, check out the pretty Catholic church and admire the brightly-coloured homes. This small island is part of the Iles-des-Saintes, which is part of Guadeloupe, which is part of France, so expect to bone up on your Grade 10 French. Actually, you should be fine with English most places you go, but it's always nice to try.
BEQUIA
If you want to experience the Caribbean the way it was before mass tourism came along, this is a place you don't want to miss. Located a short ferry ride from St. Vincent (itself a relatively quiet destination with hardly any chain hotels), Bequia (it's pronounced Beckway) is a true Caribbean standout. The main town, Port Elizabeth, is perhaps a couple blocks long and features super-casual restaurants, fruit stands and inexpensive shops. Locals gather along the waterfront in the shade of a couple of tall trees to debate the island's political issues. There's a nice beach walk from Port Elizabeth to lovely Princess Margaret Beach, where you'll find a cool bar and restaurant called Jack's Beach Bar. The Bequia Beach Hotel is a lovely property with a wide variety of units to choose from and views of other islands in the Grenadines chain.
NEVIS
This is another quiet Caribbean island that doesn't get a lot of attention. But probably should. Most folks arrive here by taking a very short ferry ride from the south end of St. Kitts. You'll find a throwback Caribbean island with hardly any traffic and only a handful of resorts. The best-known place to stay is probably the Four Seasons, nestled on a beautiful, sandy beach on the tranquil, west side of the island. The golf course is one of the best in the Caribbean, with up-and-down terrain, lovely vistas and a number of well-designed, challenging holes.  Just south of the Four Seasons is a great seaside bar called Sunshines, which is home to a potent rum drink called the Killer Bee. You might even find a wild monkey crashing the party. On the northeast side of the island is the genteel Nisbet Plantation, a quiet and restful resort with great food and lovely cottages. Alexander Hamilton was born on Nevis, and you can visit his former home in the main city (as it were) of Charlestown. Hikers will love climbing Mt. Nevis, which is a substantial 1,345 meters high.
ANGUILLA
Most Canadians don't get past St. Martin, with its countless hotels and terrific beaches. There's plenty of charm on St. Martin, but I find neighbouring Anguilla (easily reached via a short ferry ride) to be a softer, gentler and more luxurious destination. It also has what I think are the best beaches in the Caribbean; long, pure white, soft sand beaches that seem to stretch on forever. Cuisinart is a marvellous resort with great food and a wonderful beach. A couple of great, casual beach bars are very close to the resort; Sunshine Shack and Bankie Banx's Dune Preserve. The Four Seasons is great for luxury stays, as is the posh and sophisticated Zemi Beach Resort. Folks on a budget might want to check out the Shoal Bay Villas, which sit on a fantastic beach on the north shore of the island and are super-casual and filled with regulars who've been coming for years, if not decades. Just a short walk from there is a great, casual bar called Elodia's, where I watched locals dance to a raucous band when I visited a couple years ago. Take a short boat ride to Scilly Cay for a marvellous lunch of barbequed spiny lobster and rum punch.
ST. JOHN, US VIRGIN ISLANDS
The Virgin Islands National Park, made possible in part by the generous donations of the Rockefeller family, makes up roughly 60 per cent of the island of St. John. You'll find wonderful hiking and some of the prettiest beaches in the Caribbean, including stunning Trunk Bay. You'll find fantastic views of perfect blue water, craggy, green-clad mountains and nearby islands from the Bordeaux Mountain View Point, along with fun shops and casual dining spots. Resort lovers can try the posh Westin St. John. The village of Cruz Bay is a quiet, laid-back Caribbean town that's a world away from the hustle and bustle of St.  Thomas, a short ferry ride away. It's also a quick ride over to the British Virgin Islands, where you'll find what some consider to be the world's best sailing.
About the Author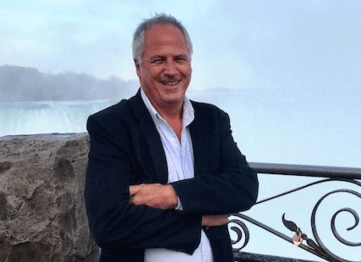 Jim Byers was travel editor for five years at the Toronto Star, which has the largest travel section in North America. "Canada's Travel Guy" is a sought-after expert in the industry and has recently published his first e-book "Ontario Escapes, 19: Places to Visit Right Now."  Jim also serves as Senior Editorial Director for TravelPulse Canada.