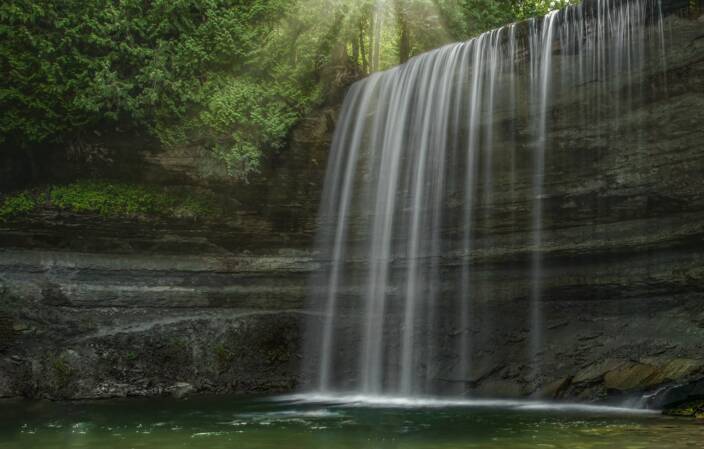 Airbnb Partners with Indigenous Tourism Canada for Fab Staycations
August 11, 2020 Admin
Today, the Indigenous Tourism Association of Canada (ITAC) and Airbnb announced a partnership to promote safe and healthy tourism and experiences within Indigenous communities. As summer continues, families across Canada are looking to nearby destinations to safely get outdoors; Indigenous communities offer travellers a way to connect with history and learn about Indigenous Culture, right in their own backyards.
"At Airbnb it's our mission to help people make meaningful connections, which is why we are proud to partner with ITAC to safely connect travellers with Indigenous Cultures and communities in Canada," said Alex Dagg, Airbnb Senior Policy Director for the Northeast U.S. and Canada. "We're excited about promoting economic development through safe and healthy tourism with ITAC."
As part of this partnership, Airbnb has developed a website dedicated to highlighting listings and Airbnb Experiences in Indigenous communities as well as relevant information about Indigenous hosts. Additionally, ITAC will have access to data about search and booking trends to help inform their marketing strategy and overall promotion of the destinations. ITAC will also promote hosting on the Airbnb platform with its members.
"Partnering with Airbnb will significantly raise awareness of Indigenous tourism across Canada and makes it even easier for travellers to book and create their own itineraries, including accommodations and experiences," says Keith Henry, CEO and President of ITAC. "We look forward to a close working relationship and applaud the Airbnb team for understanding that demand for authentic Indigenous tourism experiences is only growing and supporting the economic development of Indigenous communities across the country."
"We see ourselves as Cultural ambassadors," said Candace, member of the Shishalh and Squamish Indigenous communities and Experience host on Airbnb. "We want people to understand that we are the land and the land is us. So when people refer to their home, they may refer to a dwelling, but for our people our home is the region, the forest, the ocean, the dwellings where we live. We are all connected."
Airbnb and its work to promote tourism
This partnership is part of Airbnb's ongoing work with tourism agencies and DMOs to help support responsible and safe travel that benefits local citizens and small businesses. Within this context, Airbnb will share travel data and insights as well as allow these organizations to leverage our platform and channels, reaching hundreds of millions of people globally.
Traveling Safely and Responsibly
With guests looking to travel safely, Airbnb listings are meeting guests' new, emerging needs for increased cleanliness and privacy. Ninety-four percent of all Airbnb reviews show that guests are satisfied with cleaning, scoring it at four or five stars after their stays. In addition, roughly three out of four guests recently surveyed by Airbnb said they would be more comfortable staying with their families in a listing than in a hotel with other people — as listings provide amenities like private kitchens and laundry, along with offering guests more control over their environment and travel experience.
Airbnb encourages hosts and guests to travel responsibly and review the guidance and health advisories issued by relevant governmental and health authorities in advance of any booking or trip.
Airbnb is also reminding hosts, travellers and policymakers of its new industry-leading Enhanced Cleaning Protocol, to support the safe reopening of travel. This includes a step-by-step cleaning handbook — with guidelines informed by the U.S.' Centers for Disease Control and Prevention (CDC) — to help hosts elevate their cleaning practices and prepare their home for guests. In addition, guests looking to book their trip can easily identify and book listings, thanks to a new highlight on listings that opt-in to this Protocol.
About ITAC:
ITAC is the lead organization tasked with growing the Indigenous tourism industry across the country. Inspired by a vision for a thriving Indigenous tourism economy sharing authentic, memorable and enriching experiences, ITAC develops relationships with other groups and regions with similar mandates. By uniting the Indigenous tourism industry in Canada, ITAC works to enable collective support, product development, promotion and marketing of authentic Indigenous cultural tourism businesses in a respectful protocol.  Prior to 2020, Indigenous tourism was outpacing Canadian tourism activity overall, and international demand for Indigenous experiences was at an all-time high. ITAC works in partnership with Destination Canada to showcase Indigenous tourism across Canada to Canadian and international travellers. ITAC launched Destination Indigenous earlier this summer to highlight and educate travellers about the many Indigenous experiences that are ready to welcome visitors.
About Airbnb:
Airbnb is one of the world's largest marketplaces for unique, authentic places to stay and things to do, offering over 7 million accommodations and 50,000 handcrafted activities, all powered by local hosts. An economic empowerment engine, Airbnb has helped millions of hospitality entrepreneurs monetize their spaces and their passions while keeping the financial benefits of tourism in their own communities. With more than three quarters of a billion guest arrivals to date, and accessible in 62 languages across 220+ countries and regions, Airbnb promotes people-to-people connection, community and trust around the world.
About the Author