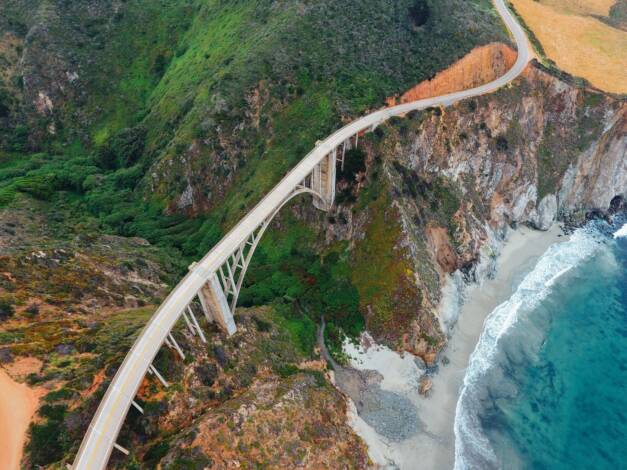 Top Instagram Spots in the U.S.: A Fun Hotels.com List
August 11, 2020 Admin
Hotels.com –
Our list of the most Instagrammable places in the USA may be a bit of a surprise to you. We've skipped the obvious places, so you won't find the Empire State Building the Golden Gate Bridge, or the Grand Canyon below. Instead, we're going for the stunning scenes that often get overlooked by visiting tourists. They're not exactly local secrets, but they'll certainly liven up your Instagram feed.
The diverse landscapes of the States offer everything from snow-capped mountains to jungle-covered valleys and from alpine lakes to barren deserts. And that's before you get into the human contributions, with a range of striking constructions and art installations available for you to photograph.
#1 Big Sur, California
Big Sur is a 70-mile strip of dramatic and isolated coastline along the Pacific Coast Highway. The scenery is breathtaking and there are numerous beaches and quaint beach towns where you can stop to enjoy the relaxed vibe. These characterful towns are dotted throughout this rugged landscape and make for great stopovers as you travel from cove to cove. The most popular town here is Monterey, but other places to stay include Carmel-By-The-Sea. Canadian Travel News Editor-in-Chief recommends Pacific Grove, which has charm galore and a beautiful waterfront. Don't miss a trip to Point Lobos for great scenery and sea lions, and be sure to stop at Nepenthe for a dramatic view and a cup of good coffee.
About the Author