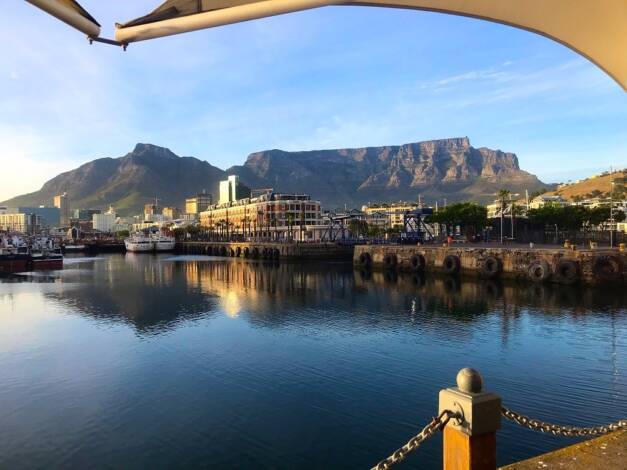 Virtuoso Virtual Travel Week: Day One Takeaways and Trends
August 11, 2020 Admin
Virtuoso usually does a big Travel Week show in Las Vegas, with thousands of rooms set aside and a multi-day extravaganza. This year, of course, that can't happen, so the show is taking place on a virtual basis.
Things got underway on Monday with a series of terrific panel talks and press presentations.
Virtuoso is a travel network that has 22,000 travel advisors at more than 1,100 agency locations in 50 + countries. There are also more than 2,000 partners. The goal is to bring these two entities together. The network generates $30 billion in annual sales. 
2020 started off with promise. Growth in every sector – tours, air, hotels, cruises, and on-sites. Election years typically cause a dip in travel across the globe, so it was interesting to see such travel optimism among the industry at the start of the year. COVID caused a shift, with April being the low point when travel came to a halt, but we are starting to see some recovery. 
According to travel entities, it will be six months to one year until bookings come back and remain stable.
Travel insights per Virtuoso travellers: 
87% want to take road trips 
79% would take part in a travel pod. (Families or groups of friends that have been quarantining separately, but travel together.) 
76% of travellers want to take a beach vacation 
100% of 18-25 year olds are ready to travel, while less than 50% of those 44 years and older are not
70% are travelling less than 1500 miles from home 
66% are willing to fly, but they want that middle seat open. Middle seat now determines airline loyalty
Approximately 40% are considering travelling during festive season. They have either booked their plans or are waiting to see how conditions evolve. Perennial favourites like Caribbean and Mexico remain at the top of the list.
Favoured destinations for travelers in 2021
International:
1/South Africa
2/Italy
3/Australia
4/France
5/Japan
Domestic:
1/California
2/Hawaii
3/Alaska
4/Washington
5/Montana
Trends:
-Suites and private villas are selling first. People enjoy even more bigger space than they may have booked in the past.
-Extended stays. It's not unusual for a guest to ask for a 28-night booking.
-Flexible cancellation policies are key. People do not want to be locked into bookings. Speaks to the uncertainty of the world.
-Increased last-minute requests for closer-to-home bookings, but dream trips are still being booked for 2021. Cruise bookings for next year are also strong.
-No discounting. It will hurt luxury products significantly if the price is lowered. Rates will remain stable.
-New technology. For example, Celebrity is launching Muster 2.0 – which will provide safety information to their guests via their mobile device and interactive stateroom, eliminating the need for traditional large group gatherings.
-Safety continues to remain number one priority for travelers
About the Author