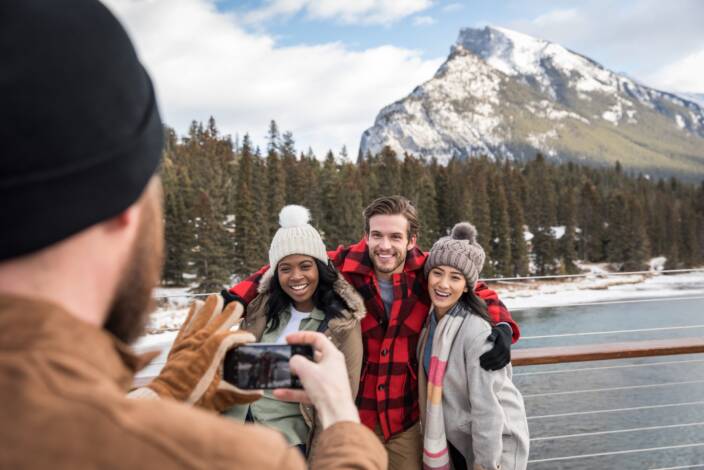 August 12, 2020 Jim Byers
Another major Canadian travel company is turning its sights to the domestic market.
Contiki, the award-winning travel company for 18-35 year olds, today launched a brand new series of local trips with four adventures that Canadian millennial and Gen Z travellers have never seen before.
Clients can book now and travel from December 2020 onward to discover their own backyard with these immersive Canadian trips which help stimulate business in local economies in many parts of the country, including Atlantic Canada, British Columbia, Quebec, Alberta and Ontarioi.
All four trips have been designed for locals, by locals, with locals and include well-researched activities that would appeal to young Canadians this winter. Better yet, they're available at a rate of 15% off until October 30, 2020.* This offer is also combinable with the $99 deposit which clients can book until September 15, 2020.**
"After a challenging year in the travel industry and for the Canadian economy, Contiki has chosen to take a positive step forward and launch new immersive local trips that will aim to help revitalize tourism in Canada and support our loyal agent community," said Sheralyn Berry, president of Contiki Canada. "We also understand there's strong appetite for local travel and unique experiences among millennial and Gen Z travellers to play their part in giving back to local businesses, so we hope these trips will be well received."
Further, to thank Contiki's loyal travel agent partners for their support, Contiki Canada is encouraging agents to join their agents-only Facebook page. Over the next several weeks, they'll be highlighting the most authentic Canadian foods, drawing inspiration from local culture, tradition, and ingredients. From August 11 to September 30th, agents can share their favourite Canadian recipes on the Contiki Canada's Agent Facebook page, in the comment section of the brand's Cooking with Joel videos for a chance to win either one hundred loonies or fifty toonies.***
Among the experiences that millennial and Gen Z travellers will enjoy across Canada are:
Special Stay at Pangea Pods in Whistler – book from December 2020, onward
Clients will enjoy a unique sleep for three nights at this trendy hotel, featuring innovative pod accommodations and centrally located. They can taste the local craft beers in the 'Living Room' or a cocktail on the rooftop patio. Located in the heart of Whistler's iconic village, just a couple of minutes stroll of Whistler's Blackcomb gondolas. Whistler is definitely one of the most iconic places to visit in Canada.
Adventure on the Bay of Fundy with a kayak – book from May 2021, onward
Experience what's known as a geological wonderland on the Bay of Fundy with a kayak adventure and new-found friends. Tides can reach up to 12 meters which makes the Bay unique, surrounded by ancient lava flows and towering, rugged cliffs. Whether a beginner or an expert, travellers can join the fun and be guided by an expert sea kayak teacher for a real thrill. The Bay of Fundy is one of the wonders of the world.
Book on: Atlantic Canada – 6 Days
Book on: Ski Whistler – 4 Days
Special Stay at The Tunnel Mountain Resort in Banff – book from December 2020, onward
In Banff, clients will get to enjoy an elegant chalet for four nights to keep cosy and watch snow drift by after a day on the slopes. The resort is located in Banff National Park offering an indoor pool, sauna and steam room for your enjoyment after a long day in the mountains. The highlight of this Contiki Special Stay is that you have your own kitchen and living space within your own accommodation.
Book on: Ski Banff – 5 Days
Learn about the history of family-run sugar shack and its importance for Canada – book from December 2020, onward
Clients will learn about how maple syrup is processed and why it's so important for Canada's agricultural economy at Sucrerie de la Montagne. This sugar shack has been handed down from generation to generation and guests will learn about the history of this family-run shack which is recognized as a "Quebec Heritage Site." The Faucher family makes their maple syrup the old-fashioned way and transports it to a traditional wood-fired evaporator. Then, clients will enjoy a dinner and evening with maple-infused flavours accompanied by live music. Quebeckers know how to enjoy winter, so this promises to be a great trip.
Book on: Ontario & Quebec in a Week – 6 Days
Bike ride along the Confederation Trail – book from summer 2021, onward
The Confederation Trail in PEI is best known for its length, spanning across 445 kilometres extending into heart of Charlottetown and across a few seaside villages, that feature picturesque scenery. All Contiki guests will enjoy biking along the trail and have the opportunity to stop at a selection of shops along the way where they can purchase goods and support the local economy. PEI is one of the most tranquil places in Canada.
Book on: Atlantic Canada – 6 Days
About the Author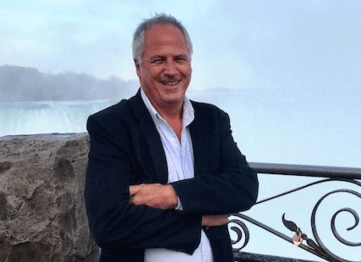 Jim Byers was travel editor for five years at the Toronto Star, which has the largest travel section in North America. "Canada's Travel Guy" is a sought-after expert in the industry and has recently published his first e-book "Ontario Escapes, 19: Places to Visit Right Now."  Jim also serves as Senior Editorial Director for TravelPulse Canada.