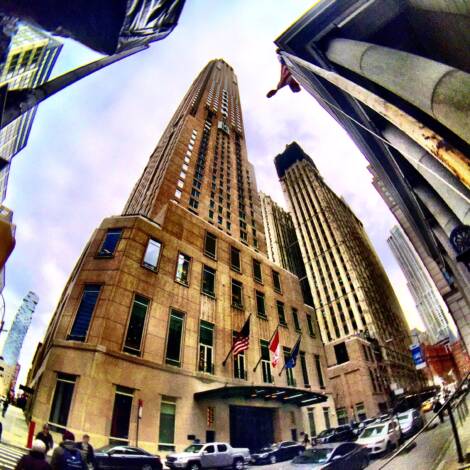 Hotels Step Up Marketing Efforts as Travel Rebounds
August 12, 2020 Admin
hospitalitynet.org – As travellers become more comfortable with new safety protocols and practices around COVID-19, we're seeing travel start to rebound around the world.
According to STR, hotel occupancy has been slowly recovering, especially in the US and Europe. While the travel industry is not expected to return to pre-pandemic levels until at least 2022, current research shows that consumer sentiment towards traveling will continue to improve throughout the year. Yet due to the quickly evolving nature of the pandemic and the possibility of a second wave, this is subject to change.
As a result of the slow rise in travel demand, many destinations have restarted their marketing efforts in order to help hoteliers and businesses get back on track. However, it's clear that different regions will reopen on different timelines. At NextGuest, we're always keeping our finger on the pulse of the industry, and we're closely monitoring the top markets in order to maximize marketing for our clients. Read on to learn about what some of the top destinations and hotels are doing to promote travel in their market.
New York City
What's Happening: New York City entered Phase 4 of its reopening plan on July 20, 2020, with many businesses and attractions given the green light to reopen. However, indoor cultural institutions, malls, businesses such as gyms and movie theaters, and indoor dining are still on pause. As of August 4, travelers from 34 states are required to quarantine for 14 days due to a rise in COVID-19 cases across the US.
What Hotels are Doing: While many hotels have reopened, due to travel restrictions they are focusing their marketing efforts on targeting in-state and drive-market guests who are not required to quarantine. This is helping New York hotels secure advance bookings and leisure travelers who are ready to stretch their legs again.
Las Vegas
What's Happening: Las Vegas is quickly ramping back up and starting to promote its hotels and attractions. The majority of the city's hotels are open for business and stepping up their marketing in order to make up for lost time. As a result of the reopening, search volume dramatically increased between early May and June. While Las Vegas continues to reopen resorts and restaurants, they have rolled back some pandemic rules. In July, the governor ordered bars and other businesses to close to prevent the spread of the coronavirus, but as of August 3, many businesses were allowed to reopen with restrictions including reduced occupancy, strict social distancing, and use of face coverings.
What Hotels are Doing: With drive-in markets eager to get out and explore, Las Vegas hotels are capitalizing on available travel demand. Many Las Vegas properties are tying in outdoor activities into their promotions and marketing messages to contrast with the largely indoor Vegas experience and promote social distancing.
About the Author