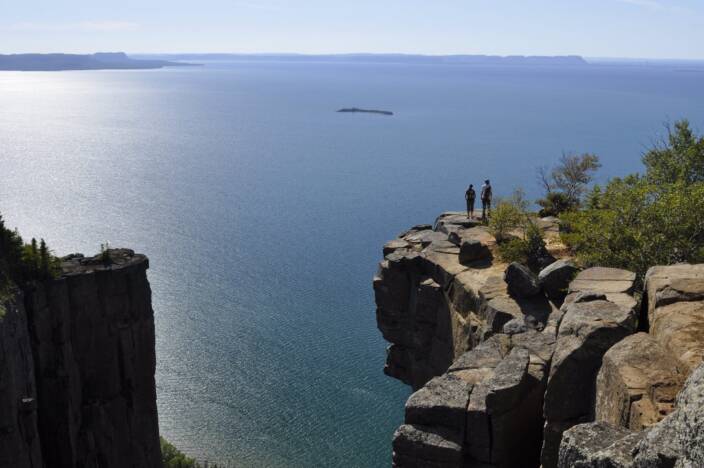 Ontario Government Invests in Northern Ontario Tourism
August 21, 2020 Jim Byers
The Ontario government is investing $1.2 million through Destination Ontario and Destination Northern Ontario for a new multi-seasonal marketing campaign encouraging domestic tourism within Northern Ontario. In market this summer, fall and winter, the campaign will encourage Northern Ontario tourism – providing a much-needed boost to local tourism industries.
Lisa MacLeod, Minister of Heritage, Sport, Tourism and Culture Industries, was joined by Ross Romano, Minister of Colleges and Universities and MPP for Sault St. Marie, to make the announcement during her Northern Ontario tour.
Yours truly has visited the northern areas of the province a couple times. I highly recommend the drive from Sault Ste. Marie to Thunder Bay, where you'll get jaw-dropping views of Lake Superior. You'll also find the Terry Fox Monument just outside Thunder Bay, and this coming Sept. 1 marks the 40th anniversary of the day he had to stop his cross-Canada run.
Other highlights in the area include amazing hikes and pebbly beaches at Sleeping Giant Provincial Park, which also has some of the best views in Ontario. Nearby Ouimet Canyon is a natural wonder, as is Kakabeka Falls, a thunderous set of falls west of Thunder Bay.
Developed in partnership with tourism stakeholders, the digital and social media summer campaign is running throughout August and encourages domestic travel in the Northwestern region. Celebrating the unlimited outdoor adventure opportunities, including angling, resorts, lodges, paddling, hiking, camping and leisure touring (i.e. car, RV, motorcycle), the campaign is designed to highlight the many great reasons to visit Northern Ontario in the summertime. The fall and winter campaigns will be developed with Northern Ontario partners and will expand to cover destinations across the north, with content highlighting the many seasonal activities available to visitors, such as hiking and angling in the fall, and snowmobiling and ice fishing in the winter.
As the province continues to gradually reopen, Ontario's tourism and hospitality industry is implementing stringent measures to ensure a safe and enjoyable experience for everyone. Visitors are encouraged to review current COVID-19 updates before visiting attractions and are asked to respect health and safety guidelines to help prevent the spread of COVID-19.
Quick Facts
Destination Ontario is an agency of the Government of Ontario with a mission to generate increased visitation to the province, and a vision to position Ontario as a preferred global destination.
Destination Northern Ontario is the largest of Ontario's Regional Tourism Organizations. It covers Northern Ontario and leads pan-northern initiatives and coordinates, aligns and invests in sub-regional programs and partnerships.
As part of a new $13-million funding partnership between Destination Ontario and Destination Canada, Destination Northern Ontario is also receiving $500,000 to help deliver locally driven marketing programs to bolster the local tourism economy.
Tourism is a key economic driver in Ontario, generating over $36 billion in economic activity and supporting more than 400,000 jobs.
In 2017, Northern Ontario attracted 7.4 million domestic and overseas tourist visits, contributing $1.2 billion to the province's economy.
Additional Resources
Visit Ontario's website to learn more about how the province continues to protect Ontarians from COVID-19
About the Author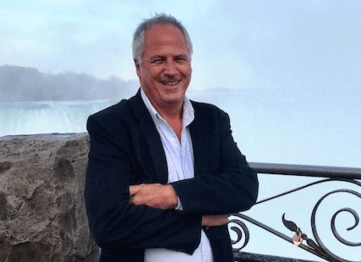 Jim Byers was travel editor for five years at the Toronto Star, which has the largest travel section in North America. "Canada's Travel Guy" is a sought-after expert in the industry and has recently published his first e-book "Ontario Escapes, 19: Places to Visit Right Now."  Jim also serves as Senior Editorial Director for TravelPulse Canada.