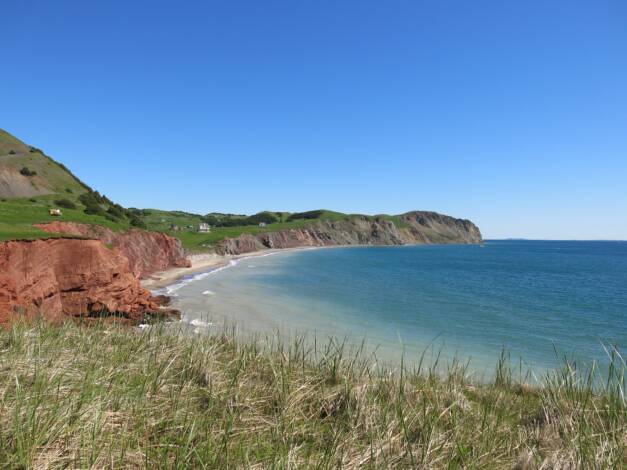 Quiet Canadian Spots For Labour Day and Beyond
August 25, 2020 Jim Byers
The long Labour Day weekend is approaching. With the U.S. border still closed for most Canadians, and with gas prices still quite low, it's an ideal time to get out and explore some of the coolest places in Canada.
Here's a look at some great places to visit, most of them offering lots of quiet and plenty of space to spread out.
Yukon: Haines Junction is a cool crossroads west of Whitehorse. One of the cool, funky attractions is a small church fashioned out of a Quonset hut that was used by workers building the Alaska Highway. Kathleen Lake is a pretty spot south of the village. South of Whitehorse is the Carcross Desert, a surprising spot with towering sand dunes. Not at all what folks expect in the Yukon.\
British Columbia: Vancouver Island is one of the wonders of Canada. Victoria and Tofino can get a little crowded, so I suggest a drive from Sooke to Port Renfrew. You'll pass amazing, quiet beaches and wonderful areas for hiking, including Mystic Beach. There are magnificent groves of ancient redwoods just minutes from Port Renfrew, an attractive community on the water with a cool vibe. You can continue the so-called Circle Route on the lower mainland and pass through Lake Cowichan and Cowichan Bay on your way back to Victoria or Sooke.
Alberta: I love Jasper, Lake Louise and Banff. For something different, try heading south from Calgary along the Cowboy Trail. It's a wonderful drive, with fun towns like Turner Valley and beautiful scenery, with beautiful ranches dottin the rolling hills that climb toward the snow-capped Rockies. Waterton Lakes National Park has remarkable hiking trails and a fun, inexpensive golf course. When I was there the woman at the desk told me they only had two rules about proper attire: "No muscle shirts, and no visible butt cracks."
Saskatchewan: Manitou Beach is a fabulous spot north of Regina and south of Saskatoon. Manitou Beach is on the shores of Little Manitou Lake, a mineral-laden body of water where just about anyone – or anything – can float. It's said that there are only two other lakes like it in the world, one in the Czech Republic and the other being the Dead Sea. Stop in at Danceland to check out one of the great old dance halls of North America. It's a beautiful, romantic building with great stories and tons of atmosphere. The town also has several galleries to check out.
Manitoba: Lake Winnipeg is even bigger than Lake Ontario, so you shouldn't have too much trouble finding a place to lay down your blanket. The town of Gimli has an Iceland Heritage Museum you can check out. Just west of the south end of the lake is Riding Mountain National Park, with fabulous hiking trails, a herd of native bison and pretty lakes to explore.
Ontario: If you really want to get away from the crowds, Thunder Bay is a great option. Sleeping Giant Provincial Park has an amazing vista point that stretches out over the top of a towering cliff, as well as amazing hiking trails and lonely beaches. Not far away is stunning Ouimet Canyon. Northwest of Thunder Bay is awesome, thundering, Kakabeka Falls. Sept. 1, 2020 marks the 40th anniversary of the day Terry Fox had to give up his cross-country run to raise money for cancer research. There's a lovely monument of him and a visitors' centre just east of Thunder Bay.
Quebec: Okay, it's a set of islands and not part of the mainland, but Les Iles de la Madeleine are truly a phenomenal destination. The seafood is, naturally, tremendous. They also make wonderful cheese and some powerful craft beers. The beaches go on for what seems like forever, and there are rugged red cliffs and gorgeous drives. Havre-Aubert is a lovely village that also houses an excellent museum about the islands. If you're looking for solitude with a French accent, this is tough to beat.
PEI: Point Prim is a pretty spot near the docking spot for the ferry from New Brunswick (Wood Islands). There is, of course, a beautiful lighthouse you can check out. A few feet away is the delightful Point Prim Chowder House, which has been known to put a bit of spicy chorizo in their chowder for extra kick. It's some of the best I've ever had. Just up the road is Hannah's Bottle Village, a collection of small buildings fashioned out of old wine bottles. There's another bottle viillage near Cap Egmont, PEI. Very cool.
New Brunswick: St. Martin is a lovely village on the Bay of Fundy with an adorable lighthouse and not one but two covered bridges. You'll also find a couple of art galleries and craft shops. There also are a pair of chowder houses on a fine stretch of beach. Nearby is a beautiful spot called Cape Enrage, with a pretty lighthouse and gorgeous coastal views. Look for the small home at the side of the road with the sign that says "Nitwit Corner." If she was still around, my Mom would swear it was painted just for me.
Nova Scotia: North and east of Halifax is another world, with no chain stores or fast food places in sight but with plenty of beautiful coastline to explore. Roughly a half hour past the town of Chezzetcook you'll find an utterly delightful and more than a little zany spot called Colpitts Folk Art. Taylor Head Provincial Park has a lovely beach and rugged hiking trails, while Ecum Secum is a small village with a pretty white church. Try a night at Liscombe Lodge if you've got family in tow.
Newfoundland: I love pretty much the entire province, but I'm rather partial to the area around Twillingate. The hiking around Long Point Lighthouse is some of the most dramatic in the country, with massive cliffs that plummet to impossibly clear, green-blue waters that look like the Mediterranean. Check out the small Durrell museum for a look at the area's colourful history. There are tons of B&B's in the area. Bonus choice: The tiny village of Trout River is a fabulous spot near Bonne Bay.
About the Author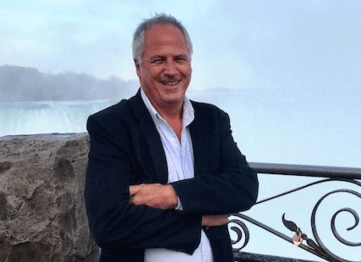 Jim Byers was travel editor for five years at the Toronto Star, which has the largest travel section in North America. "Canada's Travel Guy" is a sought-after expert in the industry and has recently published his first e-book "Ontario Escapes, 19: Places to Visit Right Now."  Jim also serves as Senior Editorial Director for TravelPulse Canada.