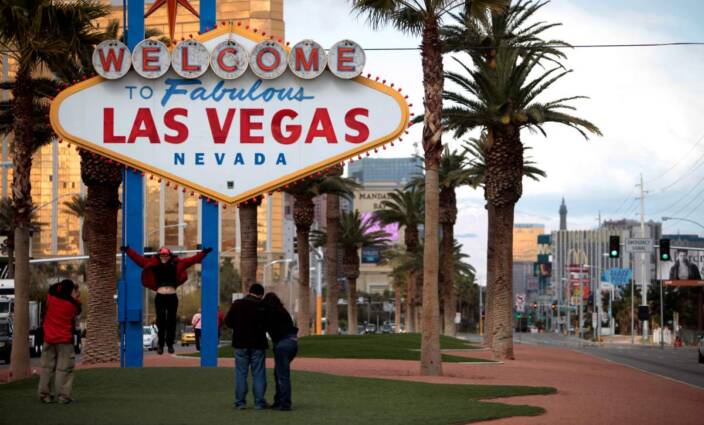 Jim Byers' Travel Blog: Vegas Deals, Hawaii Entry Rules, Fairmont Royal York Opening+ More
August 27, 2020 Jim Byers
It's not a great time to own a hotel in Las Vegas. But it's a good time to get a great deal on a room.
With casino revenue on the Strip down 39% in July compared to last year (I would've figured it would be much worse, actually), casino and hotel operators are scrambling to bring folks into the southern Nevada desert.
Which is why the MGM Grand is offering rooms for $49 USD ($64 CAD) a night. And why Paris Las Vegas is doing the same.
I went onto Expedia.ca this morning and found rooms at The Flamingo for $46 CAD and Planet Hollywood for $59.
You won't be able to see the big shows, but the casinos are still there, not to mention amazing food and beautiful desert surroundings you can explore. I highly recommend Red Rock Canyon, a short drive west of town.
Hawaii Tourism and Quarantine Update
Hawai'i Governor David Ige has issued a new statewide order delaying the start of the pre-travel testing program to October 1st due to the spike in cases.
Beginning October 1st, individuals looking to avoid the 14-day quarantine are required to get a valid COVID-19 test within 72 hours prior to their trip and provide proof of a negative result as part of
Hawai'i's Pre-Travel Testing Program. If visitors fail to meet the requirements of the Pre-Travel Testing Program, they will be placed in a mandatory 14- day quarantine until a negative test is received.
The FDA-approved Nucleic Acid Amplification Test (NAAT) must be from a certified Clinical Laboratory Improvement Amendment (CLIA) lab and will need to be done prior to arrival. No testing will be done upon arrival at the airport.
Governor Ige has also said that the state will monitor the conditions in Hawai'i as well as key markets on the mainland USA to determine the appropriate start date for the pre-travel testing program. The current October 1st date remains fluid and subject to change. Should the date change an update will be issued as soon as possible.
Hawai'i Tourism Authority and Hawaii Tourism Canada are working closely to see how the Hawai'i Department of Health can accept tests taken by Canadian provincial health authorities as valid for this program. There are a select few private CLIA certified laboratories in Canada where travellers can get an approved test.
For further details and ongoing updates, visit https://hawaiitourismauthority.org/news/alerts/covid-19-novel-coronavirus/
It breaks my heart to see the Hawai'i sector suffer so much. I take a little solace in the fact that September is perhaps their quietest month of the year, and that perhaps they'll be more open to visitors as we get into the cool, fall weather in North America, which is when most mainland visitors start to think about those golden beaches, pink-orange sunsets and fruity, powerful Mai Tais.
Fairmont Royal York Re-Opens for Public
This week is indeed a very happy week for Fairmont Royal York with the reopening of not only CLOCKWORK  Terrace, but also Fairmont Gold, CLOCKWORK Champagne & Cocktails and REIGN.
With the reopening of the hotel to the public, they are also offering various stay packages such a Canadian Residents' Rate, a Winnie-the-Pooh at the ROM experience, a Swim and Soar Family Adventure offer and even a special industry rate for those working in hospitality.
The hotel was given a truly fantastic makeover about a year ago and looks absolutely tremendous.
Edwin Frizzell, GM & Regional RVP: The hotel's top priority remains the safety, care and wellbeing of our Fairmont Royal York family. Welcoming, safeguarding and taking care of others for 91 years has been at the very heart of what we do. Today, this means keeping our guests and employees safe by preventing the spread of COVID-19 – partnering with prominent health care professionals to implement new standards of safety, enhanced operational protocols, and procedures that are among the most stringent in the hospitality industry. With this, we are thrilled and more than ready to continue creating the essential Toronto experience at this iconic haven of hospitality."
To learn more about the extensive measures Fairmont Royal York is taking to safeguard, protect and care for all valued guests and employees, visit ALLSafeandWell.com.
Silversea Conducts Sea Trials for New Silver Moon
Silversea's new ship Silver Moon is one step closer to welcoming the cruise line's guests, having successfully carried out her sea trials between August 8th and August 20th. Carrying a reduced crew of approximately 320 due to precautionary health protocols, the ship journeyed between Fincantieri's shipyards in Ancona and Trieste, Italy, undergoing a week-long dry-dock period in the latter. With a delivery date set for October 30th, Silver Moon will become the second ship to join Silversea's ultra-luxury fleet in 2020, following the delivery of Silver Origin on June 3.
I had a tremendous Mediterranean cruise with Silversea about 10 years ago.
About the Author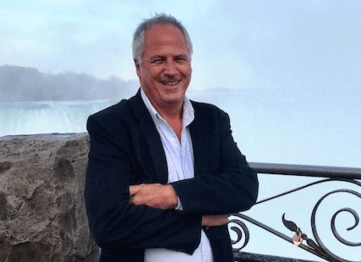 Jim Byers was travel editor for five years at the Toronto Star, which has the largest travel section in North America. "Canada's Travel Guy" is a sought-after expert in the industry and has recently published his first e-book "Ontario Escapes, 19: Places to Visit Right Now."  Jim also serves as Senior Editorial Director for TravelPulse Canada.