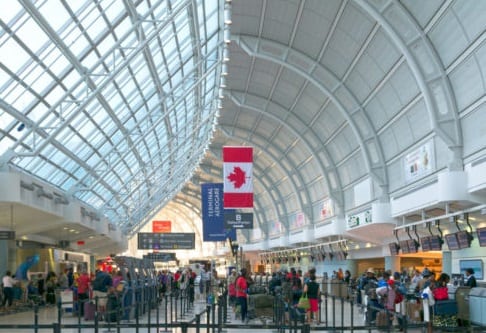 Canada's Two Biggest Airlines Pair with Toronto/Vancouver Airports for COVID-19 Testing
August 29, 2020 Jim Byers
Canada's major airlines are working with the two biggest airports in the country to do their own COVID-19 tests; moves that could help ease Canada's tough quarantine rules and improve the hard-hit tourism and travel industry.
In a WestJet blog post on the WJ website, company CEO Ed Sims and Vancouver Airport Authority CEO Tamara Vrooman said their combined test program will incorporate COVID-19 testing for WestJet guests on select departing flights out of Vancouver International (YVR).
The pilot program "will incorporate current best practices on testing, pulling together industry players and experts to lead in the research and development of solutions that support aviation safety and slow the spread of COVID-19," Vrooman and Sims said.
Meanwhile, according to Reuters, Air Canada has plans for a voluntary COVID-19 test trial for passengers arriving at Toronto Pearson. The story quoted a Raymond James analyst as saying the move is being made "to help persuade the federal government to end stringent quarantine rules that have crippled air travel."
The Raymond James analysis note was based on a presentation by Air Canada Chief Financial Officer Michael Rousseau at a Raymond James conference on Tuesday. Reuters said Canada's largest airline is working with the Greater Toronto Airports Authority and expects to begin a trial after the Labour Day holiday on Sept. 7.
The trial would consist of a test at Toronto's Pearson Airport for passengers, followed by up to two tests at home.
Airline officials hope the data they collect "will convince the (federal) government to take more of a science-based approach with the 14-day quarantine requirement waived or reduced for those with successful (negative) tests," Raymond James analyst Savanthi Syth said in the note, according to the Reuters report.
The CBC reports that Canada's chief public health officer Dr. Theresa Tam says officials are looking into whether it's practical to test people for COVID-19 when they enter Canada instead of requiring them to quarantine.
"Absolutely. We'll be actively looking at those options," Tam said, adding that more research is required before any changes are introduced.
"As we look at options going forwards and we're sort of reducing the more restrictive measures at the border, how we apply testing in that context is being actively explored."
The Toronto Star called the WestJet/YVR trials "the latest move in a broader push by carriers to show they are serious about combatting viral spread as they try to coax Canadians back to the skies."
In their WestJet blog, Vrooman and Sims said they're "working with government and health authorities to ensure the data we collect is useful for their purposes and we will be partnering with academia to marry our expertise in passenger movements to science. Our team will closely scrutinize the trial results to learn how we can further improve travel processes and evolve our safety measures as required.
"Why are we doing this? Our industry has always been heavily focused on safety and for us this pilot is a natural evolution of our historical commitment," Vrooman and Sims said.
"It supports our efforts to uphold top safety standards, while instilling confidence for those who need to travel. It's also about building collective knowledge and literacy, which will help inform longer-term solutions around communicable diseases.
"We understand that COVID-19 testing is a rapidly evolving field with many unknowns," they said. "But we also know that we must continue to search for solutions—and that means being proactive, trialing processes, seeing what works and what needs improvement—all in an effort to help restart the global aviation industry in a safe manner and do our part to support economic recovery."
"We know air travel will take considerable time to recover to pre-pandemic levels and that COVID-19 will likely have a long-lasting impact on health screening in the travel journey," Vrooman and Sims wrote. "And this is why we have a valuable role to play: because airlines and airports are about much more than just travel—we are major economic drivers, creating jobs, connecting markets, economies and ensuring that essential goods and services can be where they need to be."
About the Author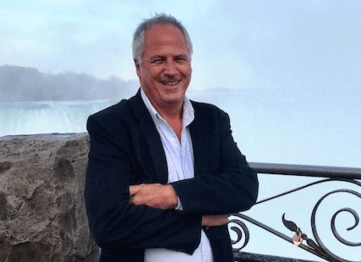 Jim Byers was travel editor for five years at the Toronto Star, which has the largest travel section in North America. "Canada's Travel Guy" is a sought-after expert in the industry and has recently published his first e-book "Ontario Escapes, 19: Places to Visit Right Now."  Jim also serves as Senior Editorial Director for TravelPulse Canada.