FLYGTA Airline Adding Flights Between Kingston and Downtown Toronto
September 1, 2020 Jim Byers
Fans of Kingston, Ontario and folks doing business in the city are about to get renewed air access from Toronto.
The City of Tourism Kingston and Tourism Kingston are pleased to announce that FLYGTA will add Kingston to its list of premier Ontario destinations beginning Sept. 10 – the first stage in working toward potential daily air service to and from downtown Toronto and a link to the Porter Airline network.
"We are thrilled that our beautiful airport will welcome visitors who will arrive aware of and primed to follow our COVID-19 measures and who will come ready and excited to support our local restaurants, artisans, hotels, attractions, and so much more!" says Megan Knott, Executive Director of Tourism Kingston.
FLYGTA flights from Toronto will be offered Thursday to Sunday.   
I was in Kingston this past weekend and found it a beautiful, thriving destination with great food, remarkable history, beautiful waterfront parks, and more. I also can highly recommend the newly renovated Holiday Inn Kingston Waterfront.
Visitors will be advised of Kingston's COVID-19 precautions and will be able to access a range of Kingston experiences through specialized packages that combine return airfare with accommodations and regional attractions, providing the ultimate fall getaway.
"It is our mission to promote the local tourism industry, but the number one priority of every Canadian at this time is public health. This is why the City and Tourism Kingston have worked closely with FLYGTA to ensure that every safety measure is in place so that when regional travellers arrive they know what will be expected of them while staying in Kingston," says Knott.
Learn more about how partners are working together to ensure a safe experience for all.
In June, Air Canada announced it would discontinue flight service at approximately 40 regional airports, including Kingston, due to COVID-19. Through FLYGTA, Kingston residents can now fly to downtown Toronto, arriving at Billy Bishop Toronto City Airport on Toronto Island. With capacity limited to eight passengers, this new air service provides safe and efficient travel for the 30-minute flight between Kingston and Toronto.
"We waited for an ideal time to return to service," says Chris Nowrouzi, CEO of FLYGTA Group. "With most of the province in stage three and Ontarians looking for additional travel options, we remain dedicated to serving the needs of Kingston and the regional traveller. We encourage Ontarians to explore our flights and packages and hope together we can support the safe return of Canadian tourism."
"We're thrilled to welcome FLYGTA to Kingston!" says Mayor Paterson. "This partnership will benefit our city's economic recovery and provide our residents with a fast and convenient link to Toronto. It's exciting to see how the expansion of our airport is creating new opportunities for air travel to and from Kingston."
About the Author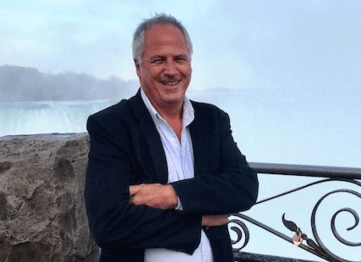 Jim Byers was travel editor for five years at the Toronto Star, which has the largest travel section in North America. "Canada's Travel Guy" is a sought-after expert in the industry and has recently published his first e-book "Ontario Escapes, 19: Places to Visit Right Now."  Jim also serves as Senior Editorial Director for TravelPulse Canada.