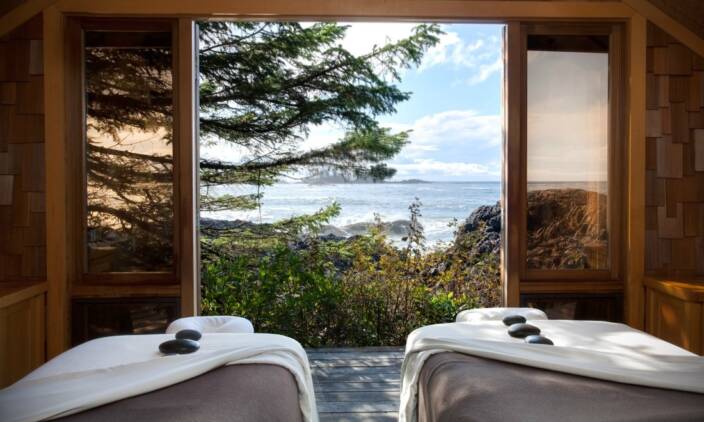 Four Great Canadian Places to Explore in September
September 1, 2020 Admin
This is a remarkably diverse country we have here in Canada; with wide oceans and pristine mountain lakes and a rich cultural heritage. Here's a list of some great activities and sights you can find across the country this month, and on into October.
WANUSKEWIN HERITAGE PARK, SASKATCHEWAN
This centre northeast of Saskatoon is a great place to learn about native Canadian history and culture. Set on a hill overlooking a small valley, the centre features lovely displays on the Northern Plains people, with everything from paintings to sculpture to photos of families that are extremely moving.
The area was a gathering place for centuries; a spot to hunt the invaluable bison who roamed the hills or gather berries. When I was there they had visitors take part in a welcome ceremony with chanting and dancing performed by a local native in traditional costume.
In addition to admiring the exhibits, visitors can take a walk through a pretty valley with a small creek and climb a hill to admire the broad sweep of the South Saskatchewan River.
The centre is open 9 a.m. to 4:30 p.m. seven days a week, and from 11 a.m. to 4 p.m. on statutory holidays.
TOFINO, B.C.
The west coast of Vancouver Island is famous for its winter storms. In summer, things are much calmer. But you can still surf when Mother Nature cooperates.
If you're not into surfing, take a whale watching trip with one of the many companies scattered around the harbour. Gray whales are fairly common but you might also spot Orcas or Humpbacks.
Chesterman Beach is a lovely spot for a walk with a loved one or your favourite pet.
If you can manage it, book a night at The Wickaninnish Inn, often voted one of the top hotels in Canada. It's got a lovely, natural feel with lots of local products on display. The main restaurant, The Pointe, has huge windows looking out towards the Pacific Ocean, and the Cedar Sanctuary spa is one of the best in the country.
LUNENBURG, NOVA SCOTIA
This is one of the prettiest villages in Canada, with a rich seafaring and boat-building history.
The town is a UNESCO world heritage site with colourful buildings painted in rich shades of blue, purple, orange and more. (Some folks call the row of buildings on King Street "The UNESCO Fresco.")
You can take a fun horse-and-carriage ride and learn some cool facts, including how they sometimes shipped glass from Europe to North American in barrels of molasses so it wouldn't break.
The Salt Shaker Deli is a small, bright spot with very good chowder and other offerings. The Lunenburg Arms is a charming hotel with many rooms overlooking the harbour. The town also is home to Ironworks Distillery.
Don't miss the drive out to Blue Rocks, a picture-perfect Nova Scotia fishing village a short distance from town.
KILLARNEY PROVINCIAL PARK, ONTARIO
Located about four hours north of downtown Toronto on the shores of Lake Huron, Killarney Provincial Park offers some of the prettiest views in the province.
The Group of Seven did some of their best work here, painting the pink-hued La Cloche Mountains and crystal lakes. Today it's a hiking paradise for folks of all ages and abilities.
Borrow a kayak or rent one and take a paddle out to East Point Lighthouse for great lake views or for a quiet reading spot.
There's great camping in the park. You also can stay at the famous Killarney Mountain Lodge for old-time charm or Sportsman's Inn Resort & Marina for a more modern take.
About the Author