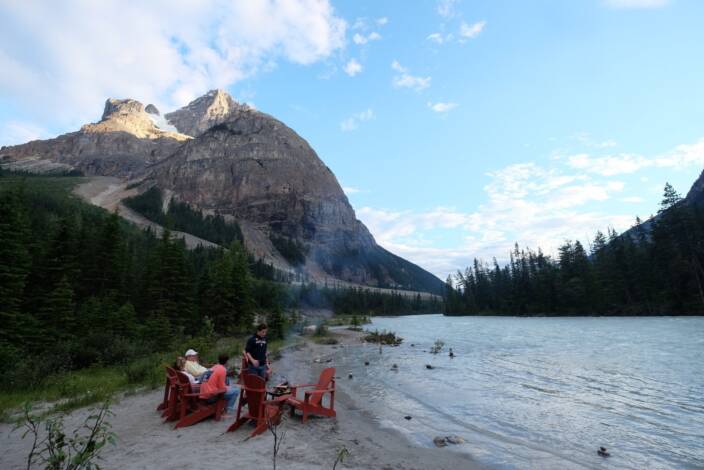 Bid on a Great Outdoor Canadian Adventure with Corona Canada and Travelzoo
Holidays are a little closer to home this year, but the good news is that eight in ten Canadians believe that there is a lot to see and do from coast to coast to coast.
Corona Canada has announced the launch of "Rediscover the Outdoors," a travel auction program that provides an immediate investment into the Canadian tourism industry with pre-purchased experience packages from Travelzoo that will be available for consumers to browse and bid. From weekend wilderness excursions to an afternoon spent paddle boarding, local travel packages available on the website encourage Canadians to reconnect with the outdoors safely, while supporting local tourism.
It's a great cause, as the Canadian travel and tourism industry has been devastated by the coronavirus.
In a recent Ipsos survey for Corona Canada, it was revealed that while many Canadians (71%) remain cautious about air travel, almost half (48%) are comfortable going on vacation as long as they don't have to fly. In fact, four in ten (42%) are willing to spend up to 12 hours driving to their vacation destination, with another 40% who are excited to plan a Canadian vacation during the fall or winter holidays.
The poll found that 83% of Canadians feel there's plenty to see and do across the country.
"As a brand, Corona has long been synonymous with the enjoyment and discovery of nature and the great outdoors," said Mike Bascom, Senior Marketing Director, Corona Canada. "Having seen the devastating impact of the global pandemic on the Canadian travel industry this summer, we felt now was the time to launch a program that could help inspire greater awareness and support for local tourism, especially as we head into the fall/winter travel season." 
Further Corona Canada travel survey data suggests that:
Six in ten Canadians (58%) agree that they want to do their part to support Canadian tourism by travelling locally – rising to 64% among Gen X'ers and 63% among Boomers.
Half (49%) agree they're trying to support Canadian businesses by travelling domestically.
Four in ten (39%) say they're looking for unique outdoor Canadian travel experiences with 45% of Gen Z and 47% of Millennials most in favour of this type of vacation.
One in three Canadians (36%) view the pandemic as an opportunity to see more of Canada, while more than half (52%) agree that they will opt to explore Canada even when international travel picks up again.
As of today, the auction portal – open from September 8 to October 31 – will feature experience packages available for purchase in communities across Ontario, British Columbia and Alberta. Starting September 9, additional packages will be released in Atlantic Canada followed by Quebec on September 14.
How the program works: Canadians can browse and bid on the travel packages available through the auction portal at https://coronarediscovertheoutdoors.ca
INVEST: Corona Canada and Travelzoo are investing in experience packages featuring local vendors, infusing an immediate investment into the domestic tourism industry.
BID: Consumers can bid on a local travel experience of choice in $10 increments. Package prices start at 50% of the retail value, and winning bids cannot exceed the posted value of the package.
BUY: The auction ends when time expires or when someone submits a bid for the posted value of the travel package.
BOOK: During the redemption window for a purchased package, consumers can book their experience using the unique voucher and reservation code received upon placing the winning bid. (Note: redemption window differs for each package).
BON VOYAGE: Consumers enjoy their local getaway in a safe and responsible way.
BOOST: Auction proceeds are reinvested back into the program to create more travel experiences, so we can continue to support Canada's tourism industry.
For more information, visit https://coronarediscovertheoutdoors.ca or follow @CoronaCanada #RediscoverTheOutdoors.
About the Author