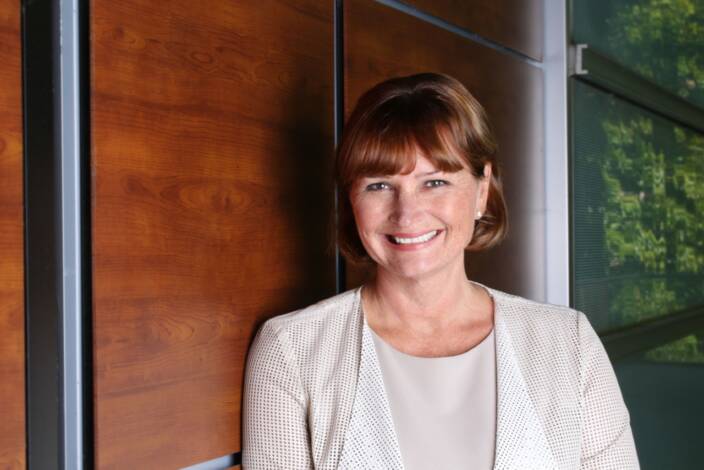 Canada Poised For Tourism Success in Post-COVID World, Says Destination Canada
September 8, 2020 Jim Byers
Canada is well-positioned to attract visitors in a post-COVID world, says the new head of the group that markets Canada around the world.
Marsha Walden, who was appointed President and CEO of Destination Canada last month, told Canadian Travel News that it could take until 2024 for Canadian tourism to return to some kind of normal. But she said the country will be well-served by its tremendous natural assets.
"I think we very much have a value proposition that is aligned with what global travellers are thinking right now," she said in a telephone interview. "We have a very good record on health and safety for our citizens, and we have the kind of experiences that domestic travellers, American travellers and international travellers are looking for; wide-open spaces, clean water, clean air, the great outdoors. We have that in spades. That, at the moment, is a big motivator."
Walden said Canadian cities aren't as densely packed as some metropolitan centres, which also should help them attract visitors.
"Our cities, like Toronto, Vancouver, Montreal and Calgary, are all very close to nature. They have open spaces. They have lots of parks and greenery and access to water. They're a better proposition for travellers, I think.
"But, first, the borders have to open. and the airlines have to get going. There's a long way between here and there."
Walden said Canadian health authorities appear to be in no hurry to re-open Canada's borders. Destination Canada experts feel it might take until 2024 for Canadian tourism to return to "normal" levels.
In the meantime, she said Canada stands to see 60% of the tourism/travel industry in the country either permanently or temporarily closed this year.
"That's a devastating loss for jobs and for the livelihood of entrepreneurs and businesses. It's a catastrophic situation."
Destination Canada has historically worked mostly to bring international visitors to our shores. This year, however, with borders closed and quarantine rules in effect, they've had to pivot and work to get Canadians to explore their own back yards and support endangered tourism operators.
"We think it's working very well," Walden said. "We're partnering really deeply with the provinces and communities to assure we have messages that are more relevant on  a local basis. Much of the country is remaining more or less in their own province, with a few exceptions.
"We really have been helping to get DMO's (Destination Marketing Organizations) back on their feet, to invite their own provincial citizens to come visit them. It is working."
Walden said there have been some solid tourism increases, but not always in places Canadian tourism officials are used to.
"The urban centres have really been tough. But some of the rural areas, the camping, the major resorts, there's been a pretty good resurgence. But they're still nowhere near where we were last year."
"I'm sure you've heard camping equipment has never had better sales, along with liquor," she said with a laugh. "But we have to remember that even in places like Tofino and Kelowna that are seeing an uptick in visitation, those properties are not able to operate at full capacity. A sold-out situation at the Wickaninnish Inn (in Tofino, B.C.) might still only be 70% (of normal) capacity."
Walden said she's thrilled that Destination Canada is taking part in this week's Travel and Leisure Show.
The show runs Thursday, Sept. 10 with a focus on the travel trade and agents/advisors, and then Saturday, Sept. 12 for consumers. It's the first-ever, nationwide, virtual travel show in Canada and is expected to attract 15,000 travel lovers, or more.
Among those taking part are Destination Ontario, the Jamaica Tourist Board, The Italian National Tourist Board, Sunwing Travel Group, Porter Airlines, Fairmont Canada Western Mountain Region, Aeroplan, Destination St. John's, Tourism Vancouver, CanaDream (RV's), the Cayman Islands Department of Tourism and Parks Canada.
The Globe and Mail and Air Canada are presenting sponsors.
Attendees can chat live one-on-one with some of Canada's most notable travel companies. You can collect flyers, special offers and destination information in your own, private, virtual file case and take it with you when you leave.
Best of all, it's free.
Canadian Travel News will have a booth at the show, so feel free to virtually pop in and say hello.
"This is a great opportunity we think to not only help travel consultants understand more about their own domestic market but also talk to 20,000 Canadians about potential things to explore or put on their to-do list for the next few months and on into 2021," Walden explained.
Walden, who was head of Destination British Columbia for nearly seven years, said that every time she visits a new corner of the country she's "gobsmacked" by Canada's beauty and the rich cultural experiences available for visitors.
Asked to share her Canadian "bucket list," Walden said she'd love to visit northern Quebec to see the belugas, the icebergs and the aurora borealis.
"I have a bit of a fascination with icebergs at the moment, so I'd love to get to Newfoundland … for the iceberg migration. The lake country in Manitoba has always fascinated me; there so many great spots to go fishing and what not.
"My Canada bucket list is as long as my arm."
Of course, she's got a few favourites in her home province of British Columbia, where Destination Canada has its head office.
"I love everything about the Gulf Islands," she said. "The scenic beauty, of course, is amazing. But I think what's really interesting about the Gulf Islands is that you tend to think of them from afar as a collection of similar places. Perhaps there some are similarities geographically, but they have their own sub-culture.
"Some are kooky and hippie-like. Others are all about great cuisine and wine-tasting. I love the differences between them and it's a fantastic experience to jump around between them.


Like many of us, Walden has found it hard to travel much the past few months.
Walden was appointed President and CEO in August, replacing interim chief David Robinson, who took over when David Goldstein left the top DC post.
"It's been smoking busy for us in the DMO world just trying to help our industry. Other than that, I have a strange love of small construction projects, so I torture my husband by making him work with me on things like building new sheds and fences and things relate to our little cabin in Howe Sound," which is north of Vancouver.
"I'm there as we speak, actually," she said. "It's a cabin on a little island called Passage Island. Even people who've grown up in Vancouver rarely know that it's out there in the harbour.
"It's very small. There's no electricity. Nothing like that. It's all solar-powered and propane-driven. And I love it because it's different and I'm near the water and I still have Internet, so I can work from here."
About the Author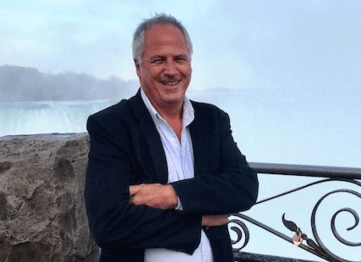 Jim Byers was travel editor for five years at the Toronto Star, which has the largest travel section in North America. "Canada's Travel Guy" is a sought-after expert in the industry and has recently published his first e-book "Ontario Escapes, 19: Places to Visit Right Now."  Jim also serves as Senior Editorial Director for TravelPulse Canada.
2 responses to "Canada Poised For Tourism Success in Post-COVID World, Says Destination Canada"