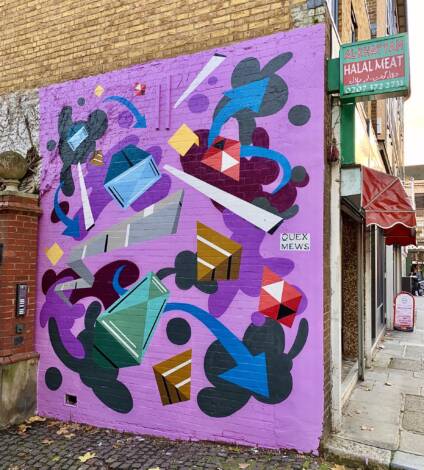 G Adventures Unveils "Local Experience" Toronto Tours: Fab Food and Street Art
September 10, 2020 Admin
A narrated walk of the current Black Lives Matter tribute on Graffiti Alley, a backstreet walking tour in Kensington Market and Chinatown to visit hidden eateries and taste local treats, plus learning the art of spray painting at a street art class, are all inclusions on G Adventures' freshly curated 'local experience' in the adventure operator's hometown of Toronto.
With the global pandemic continuing to delay people's international travel plans, Toronto-based G Adventures is branching out from its global tour offering to encourage people to explore their own backyard and support locally-owned businesses at the same time.
The 'One Day in Toronto: Street Art and Local Eats' local experience has been carefully designed to offer a small, physically-distanced group of 16 people a unique day out that also gives back to the local community, similar to the style of tours G Adventures offers in 100 countries around the world.
Aizaz Sheikh, director of marketing, Canada, says the small group operator wants to give people the opportunity to experience their own city and to remember how much they love the feeling of discovery while they wait for international borders to reopen.
"These new local experiences give us the chance to see our own city in a new light, and to recapture the feeling of curiosity that comes with travelling. We're especially happy to be introducing them in our hometown of Toronto, and to be able to do what we do best in our own neighbourhood – give back through travel. These businesses have also suffered as a result of this pandemic, so it's the perfect time to support our own while we wait patiently to be able to board a plane again.
"Agents can also encourage their customers to use any travel credits they have on file to put towards these tours, which is ideal for travellers who want to get out and explore sooner rather than later," says Sheikh.
The One Day in Toronto: Street Art and Local Eats tour is priced from $179pp for a full-day guided day tour, starting at 9.00am and finishing at 6.00pm. It runs on Saturday September 26 and Saturday October 03, 2020.
Each tour includes a local chief experience officer (CEO), a guided tour of Graffiti Alley, a Chinatown and Kensington Market food tour with at least seven stops for lunch, and an immersive graffiti lesson with well-known local artist Andre Kan, who will teach the basics of painting outdoors and spray paint technology as the group creates their own masterpiece.
New Local Experiences are currently available in Toronto, Canada and Boston, U.S. For more information, or to book, please visit www.gadventures.com or call 1-855-667-9504.
About the Author