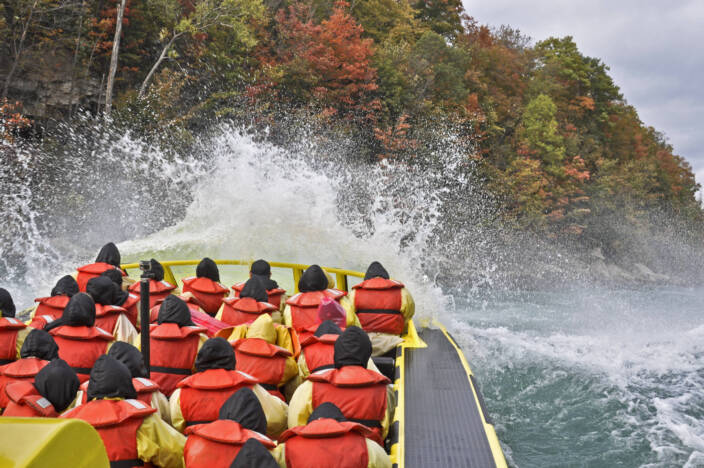 Whirlpool Jet Boats: A Fun Way to Enjoy Fall Colours in Niagara Falls
September 10, 2020 Admin
Across Canada, there are some truly unique ways to enjoy the fall colours. One of the best ways to see the leaves change colours calls Niagara home -the Whirlpool Jet Boats.
Whirlpool Jet Boat Tours takes passengers on trips through the turbulent white waters of the Niagara River until the end of October, giving passengers one-of-a-kind views of the Niagara Gorge. Both sides of the river — the United States on the east and Canada on the west — are flanked with forests that light up in late September and October with vibrant red, orange and yellow foliage.
Jet Boat Tours has been giving passengers a taste of adventure on the white water of the Niagara River since 1992. Passengers experience a thrilling and educational one-hour guided tour, where they can take in the awe-inspiring scenery of the Niagara Gorge, feel the rush of the Class 5 Devil's Hole rapids and marvel at the power of the Niagara Whirlpool.
The tour company's fleet of custom-built jet boats depart from three locations: Niagara Falls, Ont. (shuttle bus from Floral Clock on Niagara Parkway to Queenston dock), Niagara-on-the-Lake and Lewiston, N.Y.
About the Author