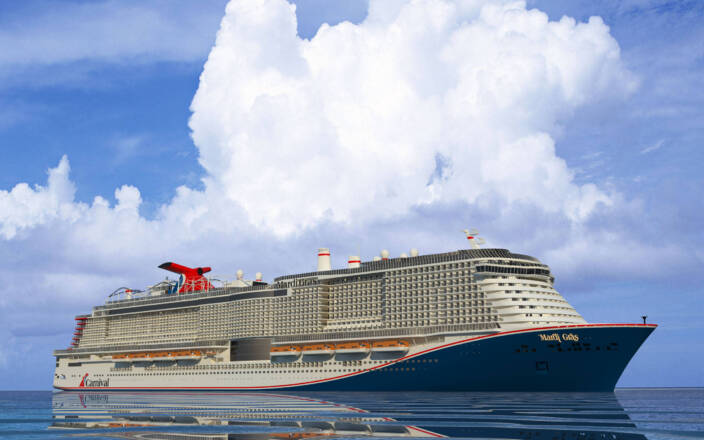 Cruise Industry Turmoil Continues: Early 2021 Voyages Cancelled by Two Major Lines
September 18, 2020 Admin
Hopes of a 2020 recovery for the battered and bruised cruise industry appear to be dying. And, now, 2021 trips are already in danger.
Most cruise companies have already cancelled most of their cruises for this year. Now, two large cruise lines have begun cancelling some of their scheduled trips for next year
According to Carnival Cruise Line's website, several 2021 trips have already been cancelled, including Carnival  Spirit sailings through and including May 16, 2021 and Mardi Gras sailings through Jan. 30, 2021. The site also said Carnival Breeze sailings out of Fort Lauderdale are cancelled through March 7, 2021 and sailings for both Carnival Imagination and Carnival Inspiration are cancelled through April 19 of next year.
"As we continue to work through issues related to our eventual return to operations, we are committed to providing our guests and travel agent partners with certainty where we can, although we regret disappointing our guests," Carnival Cruise Line President Christina Duffy said in a press release.
The company is selling at least 18 ships, most of them older models. Still, that amounts to about 20% of the Carnival fleet.
The Independent in Great Britain reports that Britain's leading cruise line, P&O, "has extended its 'pause in operations' to early 2021, with some ships by then likely to have been out of action for a full year.
"Many of the destinations to which P&O normally sails are in countries such as France, Spain and Portugal – nations to which the (British) Foreign Office warns against travel, and from where two weeks in quarantine is mandatory upon return to the UK," the paper said. "Planned Caribbean cruises through the winter have been cancelled until the end of January 2021."
Larger cruise companies have been able to borrow money to stay in business, but even the big boys will have trouble if this halt in operations continues.
There is some hope on the horizon, however. The Caribbean is starting to open up for tourism again, and most countries have done a good job handling the virus. Asia air travel has rebounded nicely the past couple months, and it could be that cruise vacations will bounce back, too.
Cruise expert Gene Sloan, who writes for the Points Guy website, said this week that there are some cruises underway now in Germany, Italy, French Polynesia, Norway, Taiwan and other places. They're most smaller river cruise ships, but it's still an improvement.
.
About the Author