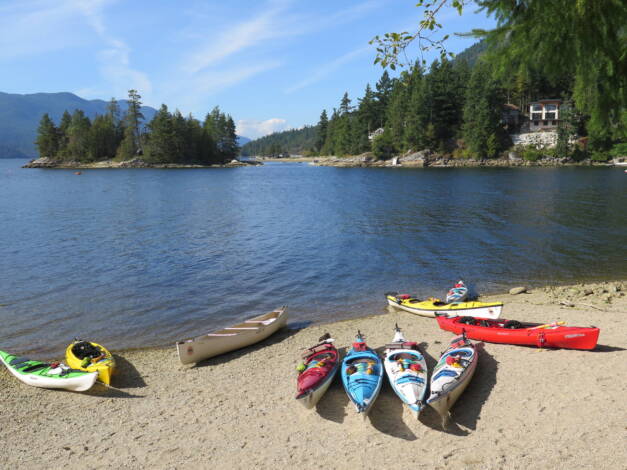 Quiet Nature Galore: Five Great Canadian Getaway Spots
September 19, 2020 Jim Byers
September and October are wonderful months to explore Canada, with leaves changing colours and that cool, crisp autumn air. Here are five of my favourite getaway spots with beautiful nature and not many crowds.
BRITISH COLUMBIA
The Sunshine Coast doesn't get a lot of press, but it's a wonderful part of B.C. A ferry from West Vancouver will drop you and your vehicle off in Langdale, where you can start your journey along a pretty road with ocean views and rugged islands. Gibsons is a lovely community that's famous as the setting for the old Canadian TV show "The Beachcombers." Sechelt has wonderful canoeing and kayaking on Sechelt Inlet, where you can breathe in the scent of deep green cedars and fir trees. (Try renting or take a lesson from the folks at Pedals and Paddles.) I also recommend a boat ride tour in Pender Harbour, where you can admire beautiful cottages and pretty islands. There's great hiking in the area, too.
ONTARIO
Grey County features a massive chunk of the Niagara Escarpment, which means amazing hiking and wonderful, "see forever" vistas. The Old Baldy/Kimberley lookout is roughly 30 km's west of Collingwood and features outstanding views of the rolling countryside in Beaver Valley. A short drive away is Eugenia Falls, a lovely patch of water that drops into a wide gorge. The falls are maybe 50 or 100 meters from a parking lot in the little village of Eugenia. Walter's Falls is close by and has a hotel and a nice restaurant. A little further north in Owen Sound is Inglis Falls, which tumbles down a dark rock face with a series of ledges. One of Ontario's prettiest falls.
NOVA SCOTIA
The Annapolis Valley and the Nova Scotia coast along the Bay of Fundy is tranquil and serene and makes for a fabulous driving trip. Port Royal, just outside of the cute, huggable town of Annapolis Royal, was Canada's first permanent European settlement. The French came in 1605 and settled on the pretty coastline with its fine harbour. The drive through the Annapolis Valley is quite striking, as well, with cute places like Bridgetown to check out as you go. The drive along the Bay of Fundy Coast is even more striking, with rolling hills that provide great views of the bay and picture-postcard coves to explore.
QUEBEC
The Charlevoix area, roughly 90 minutes east of Quebec City, is an artsy region on the St. Lawrence River. It's famous for its light, which some say is a result of a giant meteor that crashed in the area millions of years ago and created a giant valley. The pretty town of Baie St. Paul is said to have more galleries per square kilometer than any town in Canada. You also can make the half-hour trek north of La Malbaie to the stunning Parc national des Hautes-Gorges-de-la-Rivière-Malbaie, where you can take a narrated boat ride past towering cliffs or set your own pace in a canoe or kayak and float silently past the humbling mountains.
ALBERTA
Banff and the Icefields Parkway are fantastic. If you want something different, however, try the Cowboy Trail. It's a 700-km-long Nestled between the Rocky Mountains and the Canadian prairie, in the high ranching country of Alberta, is the historic Cowboy Trail. This scenic route along Highway 22 through Canada's Rocky Mountain Foothills features a road that dipsy doodles over hills and down broad valleys. You'll find horseback trail rides, farm and ranch vacations, guest ranches, western themed attractions, accommodations, adventures, historic sites and western themed shopping along the way. The Bar U Ranch is a terrific place to stop and learn about the area's history.
About the Author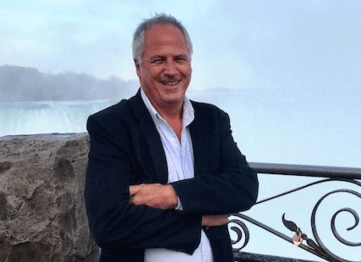 Jim Byers was travel editor for five years at the Toronto Star, which has the largest travel section in North America. "Canada's Travel Guy" is a sought-after expert in the industry and has recently published his first e-book "Ontario Escapes, 19: Places to Visit Right Now."  Jim also serves as Senior Editorial Director for TravelPulse Canada.