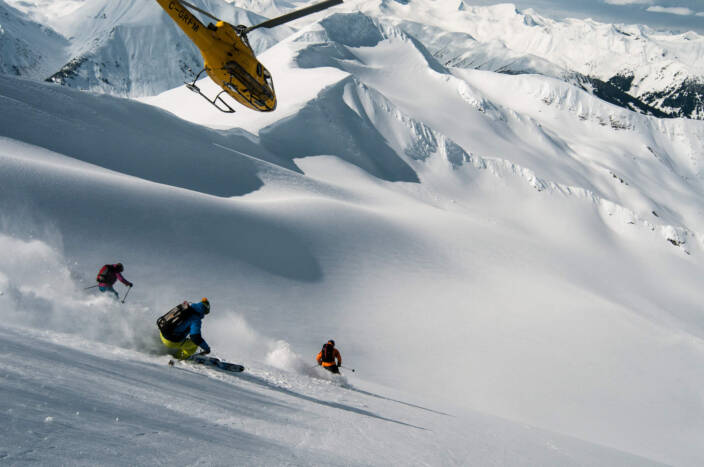 Half off for Amazing Frontier Heliskiing in British Columbia
September 22, 2020 Admin
Frontier Heliskiing has an exclusive, once-in-a-lifetime, 50% off heliskiing deal for Canadians for the upcoming season.
The company almost completely sold out in just one month, so they've decided to open additional dates to allow more Canadians to experience the world's largest heliskiing area, with 10,100 square KM of terrain in northern British Columbia, just south of the Alaskan border.
Canadians who book with Last Frontier this year will have the opportunity to ski on terrain that receives an annual bounty of 15 – 25 meters of snow at half price! 
Last Frontier is excited for the opportunity to showcase to Canadians the epic adventure that exists in their own backyards.
The strong demand for Last Frontier's offer is great news for Canadian tourism operators willing to try new things this winter to keep operations going and staff working.
Last Frontier is pleasantly surprised with the strong response from Canadians, and believes that this year's season will grow domestic demand for their heliskiing experiences, since Canadians who would never have considered them in the past will now know first-hand what heliskiing with Last Frontier is all about. The company gets a considerable amount of repeat business from skiers and snowboarders who can't wait to hit the slopes again after their first unforgettable heliskiing experience. 
Canadians interested in booking should jump on seize the opportunity quickly since the newly open dates are likely to sell out in the coming weeks.
Details about the promotion and remaining dates can be found here.
About the Author