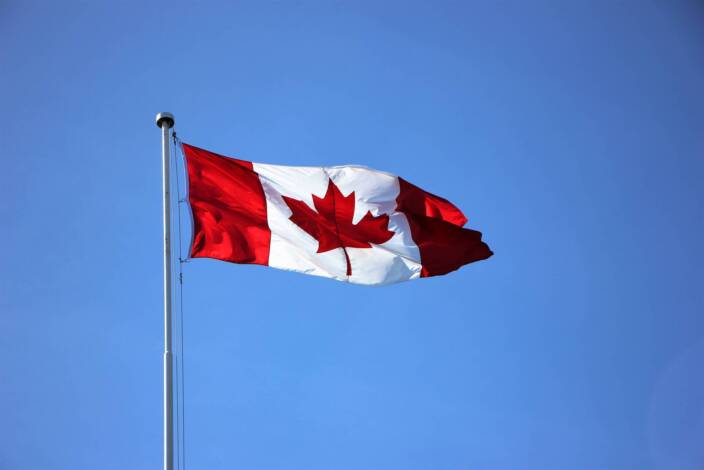 Canada Partially Opens Borders to Some US Citizens
Canada has loosened some restrictions that will allow some US Citizens to cross the land border to see family.
In a press conference Friday afternoon, Immigration, Refugees and Citizenship Minister Marco E. L. Mendicino, Public Safety and Emergency Preparedness Minister Bill Blair and Health Minister Patty Hajdu announced new measures being introduced to support "enhanced family reunification."
"Canadians made sacrifices, often heartbreaking, to respond to this new virus. Thanks to the measures in place and the public health presence at ports of entry, we can now confirm a new process for entry applications," said The Honourable Patty Hajdu, P.C., M.P., Minister of Health "While we want to be compassionate, we also need to manage the risk of community spread, and we must all continue to be vigilant. Cases of COVID‑19 are increasing, and we must all follow public health measures."
The new processes allow for the following travellers to enter:
certain extended family members of Canadian citizens and Canadian permanent residents, including those in an exclusive dating relationship of at least 1 year and their dependent children, as well as adult children, grandchildren, siblings and grandparents
foreign nationals for compassionate reasons in specific circumstances, such as life-threatening illness, critical injury or death, with potential limited release from quarantine
international students, starting October 20, 2020, if they will be attending a designated learning institution 
Detailed information on who may qualify as an extended family member and the process and requirements to be eligible to travel to and enter Canada will be available on the Immigration, Refugees and Citizenship Canada website on October 8, 2020. There will be a robust process in place for extended family members, and each traveller will need to apply for and be issued an authorization before they can travel to Canada.
For more information, click here.
About the Author
Marsha Mowers made the move to editorial side of travel after many years working in destination marketing where she represented places such as NYC and Las Vegas. Her experience on "both sides" of the industry has put her in a unique position to provide valuable context to both readers and trade partners. Marsha also serves as Director of Content for TravelPulse Canada