Survey Says Canadians Still Reluctant to Travel Around the Country
October 4, 2020 Jim Byers
There's a wide disparity among Canadians when it comes to how we feel about travelling, with Albertans appearing the most confident.
A new survey of Canadians is somewhat encouraging, but, to me, the overall results sound a fairly discouraging tone for folks in the tourism and travel industry in this country.
A study published late last week by Destination Canada found that Alberta residents appear much more willing to pack their bags than other Canadians, especially for international trips or potential visits to the United States. But Atlantic Canadians, perhaps buoyed by the safety of the Atlantic Bubble, are most willing to explore their own province.
It's a fascinating report into the mindset of Canadians six months into the COVID-19 pandemic, and one that makes it clear there's still a great deal of work to be done before folks get back out on the road.
Asked if they'd feel comfortable travelling near their community, 86% of Albertans said they strongly agree or somewhat agree. It was about the same for people in Atlantic Canada (85%). The numbers were a little lower in British Columbia for that question (78), and quite a bit lower in Ontario (66), Saskatchewan/Manitoba (59) and Quebec (58).
Asked if they'd feel comfortable travelling within their province, 87% of respondents in Atlantic Canada (the three Maritime provinces, plus Newfoundland + Labrador) said they strongly or somewhat agreed. That dropped to 79% in Alberta, 62% in B.C., 59% in Saskatchewan/Manitoba, 53% in Ontario and 50% in Quebec.
Things changed considerably for the final three questions, with Albertans definitely showing they're willing to look beyond their own borders.
Asked if they'd feel comfortable travelling to another province in Canada, 59% of Alberta respondents said they strongly or somewhat agreed. No other province was close. In B.C. and Quebec it was 37% and in Ontario it was 35%. That sunk to 26% for folks in Saskatchewan and Manitoba and to just 19% for surveyed residents of Atlantic Canada.
Looked at in reverse, that means that 81% of Atlantic Canada residents either have no opinion or are somewhat or strongly AGAINST the idea of visiting another province. For Ontario, that number would be 65%; pretty much two out of three.
Asked if they'd be comfortable visiting the United States, 19% of Albertans surveyed said yes. That's not much, but it's way more than any other part of the country. The numbers for Quebec were 10%, followed by nine per cent for Ontario, eight per cent for B.C. residents, six per cent for Saskatchewan/Manitoba and just five per cent for folks in Atlantic Canada.
Finally, respondents were asked about visiting travelling internationally. In Alberta, 24% said they strongly agreed or somewhat agreed that they'd be comfortable with the idea. But no other province came close. In Quebec, the percentage was 13, followed by seven per cent in Ontario, six per cent in B.C., six per cent in Saskatchewan/Manitoba and a measly four per cent in Atlantic Canada.
It's interesting that Canadians appear ever so slightly more willing to travel internationally (presumably with longer flights) than they are to head to the U.S.
More disturbing to Canadians in the tourism and travel industry (roughly one in ten jobs in Canada) are the numbers about moving around the country. It's nice that folks seem willing to explore their local communities, and that they're reasonably willing to move around their own province. But not many folks appear eager to check out other provinces, and that's not good for the Canadian airline industry or for hotels and other operations.
Calgary hotels can do okay if folks from Red Deer or Edmonton drive down for a weekend, but they also need visitors from Toronto and Vancouver and Montreal.
Even in September, most Canadians didn't appear eager to visit another Canadian province. With COVID-19 cases spiking in Ontario and Quebec, and with new restrictions put in place by governments in both provinces just the other day, I don't think these numbers will improve anytime soon.
About the Author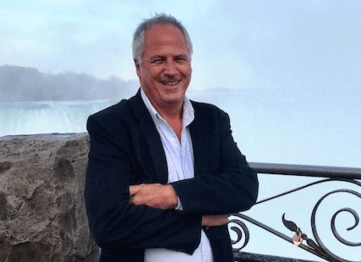 Jim Byers was travel editor for five years at the Toronto Star, which has the largest travel section in North America. "Canada's Travel Guy" is a sought-after expert in the industry and has recently published his first e-book "Ontario Escapes, 19: Places to Visit Right Now."  Jim also serves as Senior Editorial Director for TravelPulse Canada.