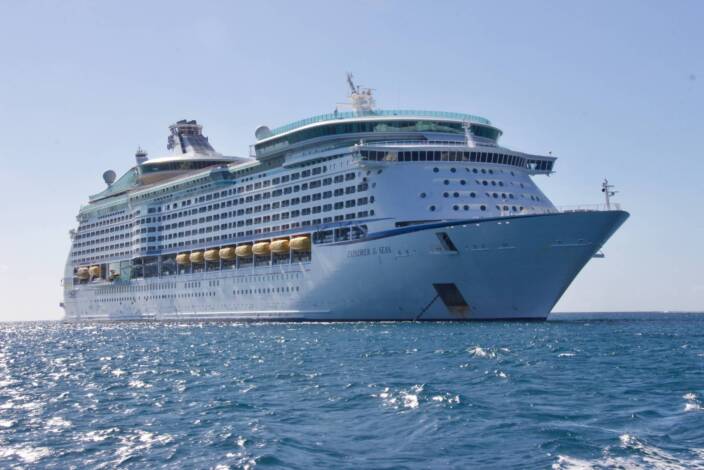 Cruise Group says Passengers and Crew to be Tested for Virus Before Getting on Board
October 6, 2020 Admin
It's a major step forward for the devastated cruise industry, and a move that could help restore consumer confidence in cruising.
The Cruise Lines International Association today said it will conduct COVID-19 testing on all passengers and crew for ships with a capacity of 250 or more people. Only guests and crew who test negative for the virus will be allowed on board CLIA ships.
"This is an industry first and an example of the cruise industry leading the way," CLIA officials. "We see testing as an important initial step to a multi-layered approach that we believe validates the industry's commitment to making health, safety, and the well-being of the passengers, the crew, and the communities we visit our top priority."
The move should definitely boost consumer confidence in cruising, an industry that's been heavily battered by the COVID-19.
In an item on the Royal Caribbean blog site, Royal Caribbean Group Chairman and CEO Richard Fain said he expects tests will have a greater impact on cruises than the vaccine in the short term.
"The advances are so significant that I believe in the near term we will see more benefit from testing than we will from vaccines in the near term," he said.
Fain said no other section of the travel industry has 100% testing, which separates Royal Caribbean (and other CLIA member lines) from the rest of travel.
"No other section of the travel industry, no other section does one hundred percent testing. In fact, no other industry in the world requires 100 percent testing. The closest anyone comes is the bubble that was organized to the NBA teams and that's been so very successful."
The website cruzely.com reports that in a keynote address today at the Seatrade Cruise Virtual conference, Carnival Corporation CEO Arnold Donald was asked about his optimism regarding cruising returning to the United States this year.
Cruises were suspended since March, with a mandatory "No Sail Order" from the U.S. Centers for Disease Control and a voluntary shutdown by the industry as a whole through CLIA. Both orders are currently set to expire at the end of October.
When asked if he thought U.S. cruising will come back in 2020, Donald said, "Yes, we will be sailing sometime this year."
The question also asked participants to answer their confidence in a return to sailing in 2020 on a scale of one to five, with a five being extremely optimistic. On this scale, Carnival's CEO said his optimism would be a "4.9."
About the Author