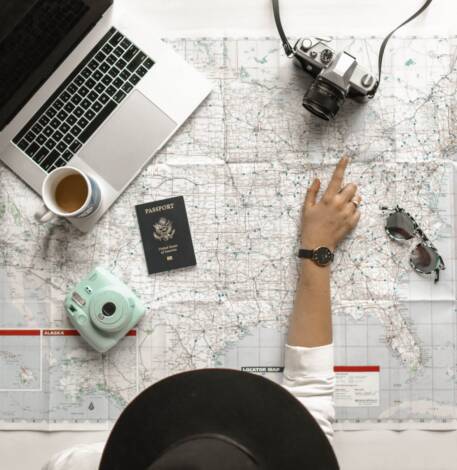 Jim Byers' Blog: As Airlines and Cruise Lines Boost Testing, Are Better Times Ahead?
October 7, 2020 Jim Byers
First came news that Air Canada would test passengers at Toronto Pearson and WestJet would do the same at Vancouver International Airport.
Then we got word that Air Canada was ordering 25,000 rapid test kits it could use to test passengers before they get on board a plane.
Some U.S. airlines are doing the same, and testing also has been introduced at many major airports around the world.
Then came a blockbuster; an announcement on Tuesday (Oct. 6) that many cruise lines will start testing passengers and crew before they get on board. The Cruise Lines International Association (CLIA) said the measure will come into effect for ships with a capacity of 250 people or more, and that anyone who tests positive will not be allowed on a ship.
Air Canada says that over the course of a month they performed more than 15,000 voluntary COVID-19 tests on international customers arriving at Toronto Pearson.
"More than 99% have tested negative," the airline said on its Twitter feed on Tuesday. "We believe that a test-based strategy may be a safe alternative to the 14-day quarantine."
Air Canada today said it also will pilot contact tracing in the workplace with new technology..
Just like that, we now have two major sectors of the travel industry jumping in with COVID-19 tests that could go a long way to making people feel more comfortable with the idea of hitting the road.
Maybe I'm what Elaine from Seinfeld would call a "cockeyed optimist," but I'm beginning to feel like we can maybe, just maybe, see the proverbial light at the end of the tunnel.
"The cruise sector is doing all it can to restore confidence," said Frederic Dimanche, Director of the Ted Rogers School of Hospitality and Tourism Management at Ryerson University in Toronto. "They have a very loyal set of followers and this (the new testing announcement) will help them.
"But I'm afraid that there will always be strong suspicions regarding the ability of the cruise companies to manage efficiently (given) the hundreds/thousands of people they would welcome. Even with a pre-departure negative test, they would still need to implement strategies to make sure that people are not all packed together … in confined environments" and to make sure they wear masks and wash their hands frequently.
Cruise operators say they've been doing just that on their limited trips the past few months. They're also growing increasingly optimistic about a return to the seas.
"I think we've put together … a set of procedures that really puts us in a position to say, 'Yes, we can now come to the point where we can provide a healthy cruise,'" Royal Caribbean Group chairman and CEO Richard Fain said at Tuesday's virtual Seatrade conference. "We're going to do it slowly. We're going to start with test cruises, and then a few shorter cruises, and gradually build up as we build up our experience.
"But I do think that it going to start this year," he's quoted as saying on The Points Guy website.
Also speaking at the virtual Seatrade cruise conference, Carnival Corporation president and CEO Arnold Donald was asked how confident he was about Carnival cruising out of U.S. ports sometime this year. He gave the odds at "4.5 or 4.9" out of five.
According to veteran cruise reporter Gene Sloan of The Points Guy, Norwegian Cruise Line Holdings president and CEO Frank Del Rio also sounded an upbeat tone at the Seatrade virtual event.
"It's coming soon," he said. "Whether it's on Dec. 22 or January 3, I think we're in the ballpark."
About the Author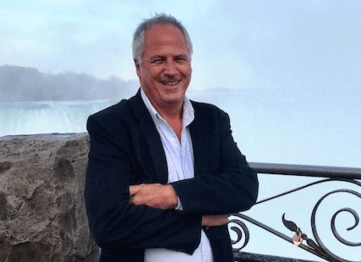 Jim Byers was travel editor for five years at the Toronto Star, which has the largest travel section in North America. "Canada's Travel Guy" is a sought-after expert in the industry and has recently published his first e-book "Ontario Escapes, 19: Places to Visit Right Now."  Jim also serves as Senior Editorial Director for TravelPulse Canada.