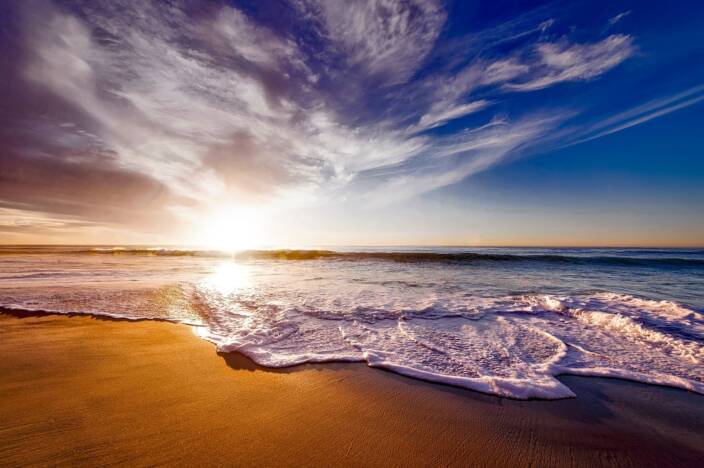 Jim Byers' Travel Blog: A Regular Look at Signs of Hope in Tourism and Travel
October 14, 2020 Admin
New lockdowns in Europe. No opening of Australia's borders for another year. WestJet closing down routes in Atlantic Canada.
I don't know about you, but I can't take much more in the way of bad travel news.
So, rather than just complain about it I'm launching a series of stories called Signs of Hope. Every week, or more often when warranted, I'll find positive stories about trends or surveys that give us a feeling that perhaps things are going to work out after all.
I can't promise that the light at the end of the tunnel will grow brighter every day, but I'll do my best to find things to make folks in the travel biz feel a bit better.
++++
Item one comes from the New York Times today, where writer Donald G. McNeil Jr. sings a note of optimism about the virus.
Since January, when I began covering the pandemic, I have been a consistently gloomy Cassandra, reporting on the catastrophe that experts saw coming: that the virus would go pandemic, that Americans were likely to die in large numbers, the national lockdown would last well beyond Easter and even past summer," McNeil wrote. "No miracle cure was on the horizon; the record for developing a vaccine was four years.
"Events have moved faster than I thought possible. I have become cautiously optimistic. Experts are saying, with genuine confidence, that the pandemic in the United States will be over far sooner than they expected, possibly by the middle of next year."
McNeil is an excellent writer working for one of the top publications in the world. If he says he feels cautiously optimistic, than so do I.
His feelings were echoed today by Professor Clive Landis, a cardiovascular researcher and vaccine expert at the University of the West Indies. Speaking on a Caribbean Tourism Organization zoom call, Landis pointed to a website that lets folks around the world track the 250 or vaccine programs taking place and explained that several vaccines are in the final stages of approval.
Some observers think a vaccine could be available in some parts of the world by the end of this year, but Landis said it's more likely to be some time in 2021.
Speaking on that same zoom chat, Caroline Bremner of Euromonitor International said there are increasing searches taking place for Caribbean/Latin American hotels. That's a promising sign if we can get a vaccine fairly early in 2021 and boost late winter/spring traffic to the region.
++++
I wrote in today's TravelPulse Canada newsletter that Canadian travel agents report their clients are growing more comfortable with the idea of travelling.
Speaking at Tuesday's virtual Travel Leaders Bridge to the Future conference, Christine James, Vice President Canada, TL Network, said airline and cruise ship measures to increase testing for COVID-19, offers of health insurance and other measures are contributing to a more optimistic travel mood in Canada.
A recent TL Network survey found that 45% of travellers are starting to plan their next trip or have already booked their next holiday. The survey of seasoned travellers found that 70% of respondents plan to travel in 2021, which also is encouraging.
++++
The World Travel and Tourism Council says a survey shows that 99% of U.S. and Canadian travellers are "eager to travel again." That's great to hear.
++++
Finally, on a personal note, I'm so happy to see Hawai'i open again for tourism as of tomorrow (October 15). I don't think I can make it for a while, but I look forward to heading back as soon as I can.
If you're a fan, check out my slide show on our site.
About the Author