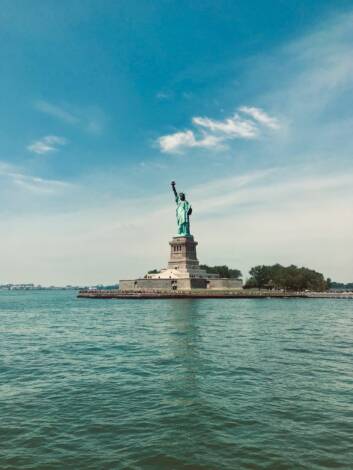 Trudeau Suggests Canadian Border Closures Not Going Away Soon
October 15, 2020 Admin
Don't look for Canada's border situation to change any time soon.
Prime Minister Justin Trudeau spoke with a radio station in Winnipeg on Wednesday and suggested that border closure extensions are on the way. Again.
"We have committed to keeping Canadians safe and we keep extending the border closures because the States is not in a place where we would feel comfortable reopening those borders," Trudeau said.
"We will continue to make sure that Canadian safety is top of mind when we move forward. We see the cases in the United States and elsewhere around the world, and we need to continue to keep these border controls in place."
The Liberal government closed Canada's international borders to non-essential travel in March of this year, when the COVID-19 pandemic hit. Similar restrictions went into effect along the U.S.-Canada border with exemptions for essential travel, such as food and other important goods.
The U.S. and Canadian governments have renewed the closure several times. The latest set of restrictions runs out on October 21, but it sounds like an extension is a fait accompli.
Canadian airlines and other industry officials have argued that border restrictions and the requirement that incoming visitors and Canadians returning from abroad need to quarantine for 14 days are doing dramati harm. WestJet on Wednesday announced it's cutting nearly 80% of their routes to and from Atlantic Canada.
Still, there's been no aid from Ottawa that's aimed directly at Canada's beleaguered tourism or travel industry, including airlines.
About the Author