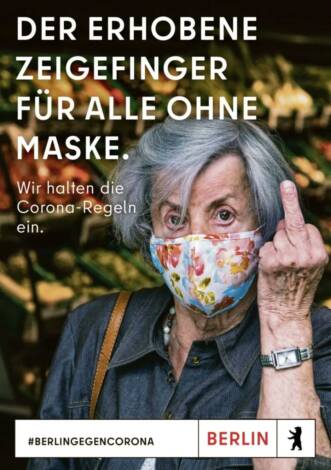 Up Yours: New Berlin Safety Campaign Flips the Bird to Anti-Maskers
October 15, 2020 Admin
CTVNEWS – Well, you don't see this everyday in a marketing campaign.
Berlin is taking a … new direction in their latest campaign to encourage people to wear masks.
"Up yours to those who don't wear a mask — we obey the corona rules," reads the advert, which was launched in September and has now gone viral.
About the Author