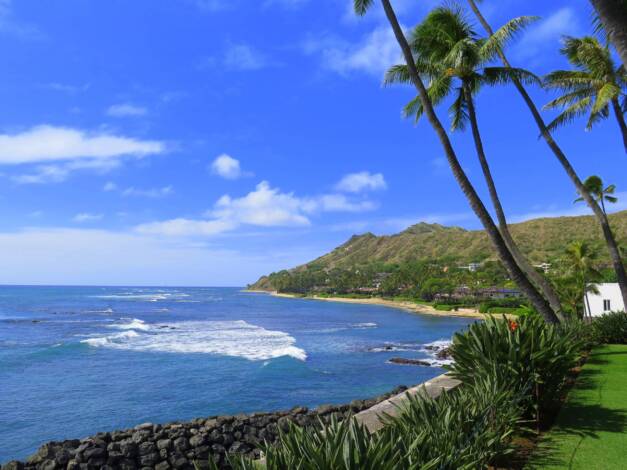 Jim Byers' Signs of Hope Blog: Rapid Virus Testing and Hawaii Reopens for Visitors
October 16, 2020 Jim Byers
Here's the second installment of my "Signs of Hope" blog, in which I highlight some of the positive news going on in the world of travel and tourism. We all need some good news now and then.
RAPID COVID TESTING ON THE WAY
Scientists from Britain's University of Oxford have developed a rapid COVID-19 test able to identify the coronavirus in less than five minutes, researchers said this week, adding it could be used in mass testing at airports and businesses.
Reports say the university hopes to start product development in early 2021 and have an approved device six months later.
That doesn't help struggling airlines right now, but it's a very positive development that bodes well for the future.
HAWAII OPEN FOR BUSINESS (AND A FAB SPA/HOTEL REOPENING)
It's always good to see a major destination open its doors after a long layoff. Thursday it was Hawaii's turn to welcome back visitors.
The state had been requiring visitors to quarantine for 14 days upon arrival, but they're now accepting official negative COVID-19 tests. That's far more manageable than two weeks of quarantine.
News sites say there were roughly 8,000 arrivals in the islands on Thursday.
Tom Fairbanks, who runs the delightful Old Wailuku Inn on Maui, told the Washington Post it was wonderful to see visitors again.
"The sooner [tourists] come back, the better," he said. "Hopefully we'll have enough money to cover all of our expenses."
Meanwhile, the Sensei Lānaʻi, A Four Seasons Resort has reopened its doors to trans-Pacific travelers as Hawaii eases its COVID-19 travel restrictions, in time for fall getaways and holiday travel. Beginning Oct. 15, all travelers to Hawaii can bypass the mandatory 14-day quarantine by presenting a negative COVID-19 test no more than 72 hours prior to flying.
For information regarding safe travel guidelines including the "trusted partners" for testing instituted by The Hawaiian Islands, please visit Hawaiicovid19.com.
To further ensure privacy and safety for travelers, every stay at Sensei Lānaʻi includes luxurious charter air service from Honolulu via Lanai Air, which guests can access through a private air terminal at no additional charge. Located on the 90,000 acre semi-private island of Lāna'i, the luxury wellbeing resort founded by technology pioneer and co-founder of Oracle, Larry Ellison, and world-leading physician and scientist Dr. David Agus, unites the wellness expertise of Sensei with a grounding sense of place and renowned Four Seasons hospitality.
AIR CANADA VACATIONS ADDS MORE SUN DESTINATIONS
Good news from Air Canada Vacations, which is adding more sun destinations that customers can book starting in November.
"We're thrilled to be able to offer customers vacation package options to many sunny destinations," said Nino Montagnese, Managing Director at Air Canada Vacations. "We continue to work with our various suppliers and hotelier partners to ensure they implement the highest standards of safety and cleanliness for our customers. Coupled with Air Canada CleanCare+ and Air Canada Vacations' health and safety standards, travellers can book with confidence and enjoy a well-deserved getaway."
Customers can now book their next trip through Air Canada Vacations with non-stop flights beginning in November from Montreal, Toronto and Vancouver to popular destinations in Mexico and the Caribbean. In addition, when booking, travellers will benefit from the COVID-19 Coverage & Assistance Plan administered by Allianz Global Assistance at no additional cost, as well as Air Canada Vacations' CareFlexPlus travel protection program, which is now offered for free.
There are 17 additional flights to Mexico and the Caribbean, including flights from Vancouver to Puerto Vallarta, Cancun and Los Cabos and from Toronto to Antigua, Aruba, Saint Lucia, Curacao and Costa Rica. Montreal will have flights to Cozumel and Varadero.
Please visit aircanada.com for the most up-to-date information on the operating schedule.
TRAVEL AND HOSPITALITY WILL REBOUND: BLACKSTONE EXEC
This report is from Barrons:
With office closures, strict limits on restaurants, and drastically reduced foot traffic at retail shops and small businesses, the state of the commercial real estate market is a far cry from the bustling activity currently seen in the residential sector, Barron's reports today.
But signs of life are already returning, and there's plenty of cause for optimism in the longer term, said panelists on Day 2 of Mansion Global's inaugural Luxury Real Estate Conference this week.
"I would not bet against the basic human desire to travel long term, and I would not bet against the hospitality industry over the long term," said Blackstone senior managing director Tyler Henritze. "The key is having capital to withstand these somewhat predictable and volatile moments and be able to sell in better days."
Click here to continue reading the Barron's story.
DISNEY CRUISES OPEN FOR 2022
Disney Cruise Line has released their 2022 cruises, which include sailings to Hawaii, the Bahamas, Caribbean and Mexico, departing from coast-to-coast homeports including New Orleans, Galveston, Texas, San Diego, Miami and Port Canaveral, Florida.
Bookings will become open to the public on Oct. 22, 2020.
The cruise industry is anxiously waiting to see if the Centers for Disease Control in the U.S. will allow cruise ships in U.S. waters. There's currently a "no sail" order from the CDC that forbids ships of more than 250 in American waters, but it expires October 31.
Royal Caribbean's Senior Vice President, Sales, Trade Support and Service, Vicki Freed, told travel agents that there is a possibility of cruising in the U.S. starting again next week if the no sail order is lifted.
About the Author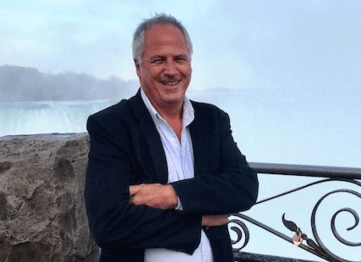 Jim Byers was travel editor for five years at the Toronto Star, which has the largest travel section in North America. "Canada's Travel Guy" is a sought-after expert in the industry and has recently published his first e-book "Ontario Escapes, 19: Places to Visit Right Now."  Jim also serves as Senior Editorial Director for TravelPulse Canada.