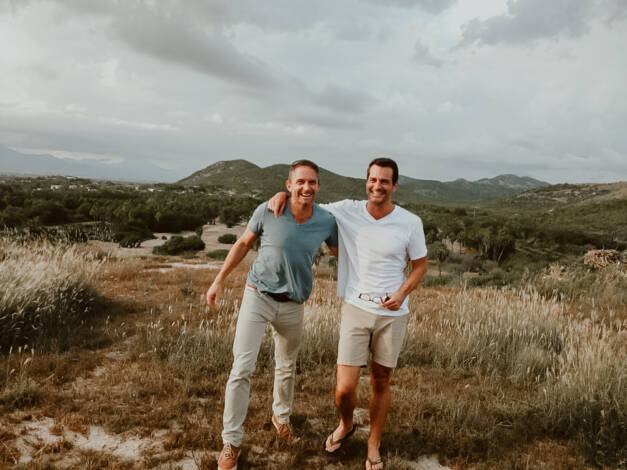 Canadian Owners Make A Splash With a San Jose del Cabo Restaurant and Treehouse Hotel
October 19, 2020 Jim Byers
Two Canadians have made a big name for themselves in San Jose del Cabo, Mexico.
Cameron Watt and Stuart McPherson run ACRE, a large complex in the hills of Cabo with stunning treehouses, private residences and a top-rated restaurant in a jungle setting that's unlike anything you'll see in this arid region of Mexico.
Speaking with Canadian Travel News by phone recently, McPherson said he and Watt met in Vancouver some 18 years ago and loved to travel, but didn't think about being in the hospitality or tourism biz for quite a while.
"We used to take trips together, and Cameron would sometimes bring his daughter with us," McPherson said. "I love boutique hotels, but it never occurred to us early on that we'd end up getting into the business. As time wore on, we started to think of doing something together."
Watt, owner of the trendy (and terrific) Keefer Bar in Vancouver, spent a good deal of time in real estate development while McPherson said he was a stock market and finance guy.
"We decided to come down to Cabo for Christmas one year. We were both 50 and Cam brought his daughter and we really liked it."
They went back to Cabo about a month later and started looking around.
"We thought, 'Maybe this is a good place for a boutique hotel.'"
They originally looked at buying an existing property but soon discovered there was nothing that fit the bill.
One day their real estate agent took them up into the hills above San Jose del Cabo for lunch. The place was packed.
"We thought, 'If these guys can draw a crowd like this, wait 'til they see what we have in store.'"
They bought a couple of properties and decided to open a bar and restaurant before they opened the hotel so they could build the brand. Both opened in December of 2015.
"We went to every hotel in town, every concierge, every butler, property manager we could find and I introduced myself and we brought them out and showed the property, gave them dinner and explained what we were up to. And they embraced it.
"They were used to sending people to one or two places and they wanted something else for their guests. Right away we did fairly well. Within that year the New York Times did a piece on us. And Cam is good on social media so we built that up."
McPherson said the treehouse hotel opened in late 2017 and they now 15 rooms.
"It's quite an experience, it truly, truly is."
The property isn't on the water but there's a beautiful mango orchard and tons of greenery all around. The hotel has become very popular for weddings, McPherson said.
"Before COVID, we were sold our for 2020 and 2021" for weddings.
"We have the restaurant and the bar, plus the hotel and the event space. And we just finished our sixth villa. They're fractional ownership, so you can own it and have the title and put it in our hotel pool if you wish."
The folks at ACRE (McPherson pronounces it more like "Awk-ray") created a small jungle in hills that are mostly small trees, cactus and rocks.
"You can't get anything like it down here. Ten steps out of your car and you're in a jungle. It has grown like crazy. That's the beauty of Mother Nature.
"People really love it. It's like a time machine; there's no buildings or anything until you encounter the restaurant.
"We're not sure we ever thought it would this lush."
Here's what writer Sheila Marikar said about the place in a January, 2019 story for the New York Times: "Visiting in October 2017 with my best friend from college, we sipped an after-dinner cocktail by a fire pit, marveled at the greenery and felt like we'd been teleported into a jungle."
McPherson said they brought in chef Larbi Dahrouch from the posh One and Only Palmilla resort in Cabo.
The menu at ACRE is what he calls "global cuisine with a Mexican flair." They grow their own veggies on the property and give away any extras to the local community.
There aren't many flights from Canada just yet, but many Americans are visiting Cabo San Lucas and San Jose del Cabo these days, which helps. Still, he'd love to see quarantine rules relaxed in Canada so he could get more Canadians down to visit.
"A lot of folks come for the whole winter."

McPherson said they're following strict health and safety rules.
"We're practicing social distancing. The restaurant is outdoors, so that makes it easy. Here, everything's outside."
About the Author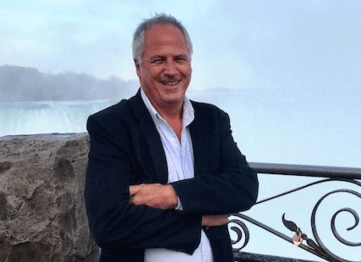 Jim Byers was travel editor for five years at the Toronto Star, which has the largest travel section in North America. "Canada's Travel Guy" is a sought-after expert in the industry and has recently published his first e-book "Ontario Escapes, 19: Places to Visit Right Now."  Jim also serves as Senior Editorial Director for TravelPulse Canada.