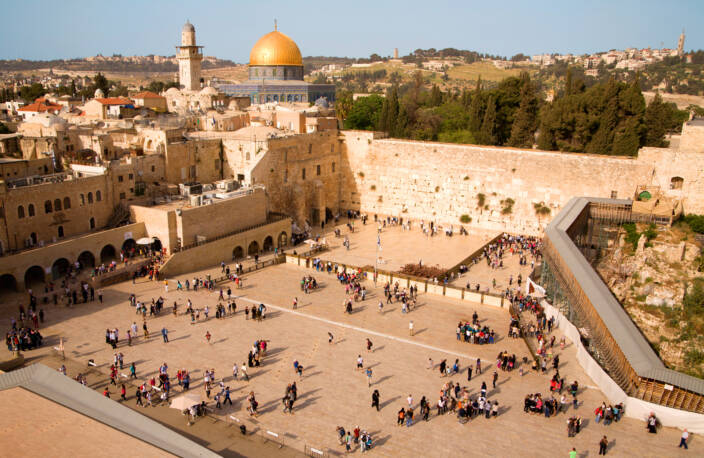 Israel Tourism Will Put Your E-Note into the Western Wall in Jerusalem
October 19, 2020 Admin
The Israel Ministry of Tourism is bring the famous Western Wall to the world.
Jerusalem's Western Wall attracts millions of visitors a year, making it one of the most visited tourist sites in Israel. With Israel currently closed to international travellers, folks who dream of visiting the city and putting a note in the famed wall have had to postpone. their trips
Though you might not be able to visit in person just yet, the Israel Ministry of Tourism is offering home bound travellers the opportunity to submit a note electronically between October 19 – 21, and Ministry officials will later print the note and put it in the Western Wall for you.
Israel is known for having some of the most holiest sites for several religions. As the world's most religious site for Jewish people, the Western Wall is located in Old City Jerusalem and attracts interest from travellers of all religions.
The Western Wall was part of the one of the most magnificent buildings Jerusalem had ever seen, which was the Second Temple, built by the great King Herod. The Second Temple was destroyed in the year 70 AD, and despite the destruction that took place, the Western Wall remained standing.
You will often find hundreds of people of different nationalities and religions, pouring out their heart with prayers as the wall is believed to have enormous spiritual significance. Tourists from around the world come to insert a prayer written on a piece of paper into the wall while marveling at this important piece of history.
Submission link: https://israel.travel/westernwall/
About the Author