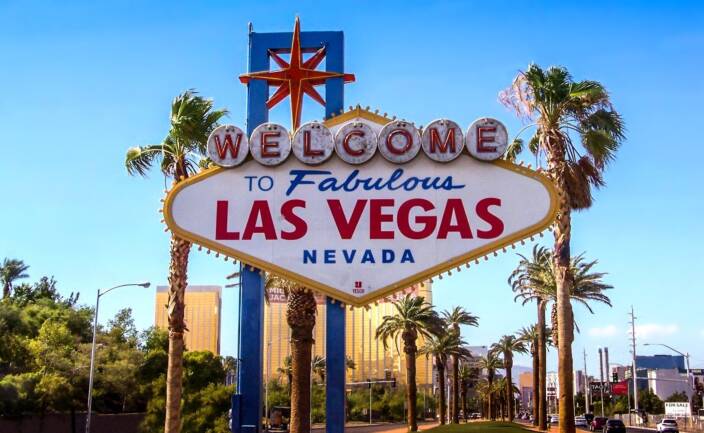 Jim Byers' Signs of Hope Travel Blog: New Vegas Digs and a Caribbean Reopening
October 20, 2020 Jim Byers
My "Signs of Hope" travel blog includes big hotel news in Vegas and a note about Sunday, October 18 being the busiest day for U.S. airports in seven months. I also have news on a "new" Toronto hotel and updates on a reopening for St. Kitts and Nevis, plus a great deal for young kids to ride free on Amtrak.
Big News in Vegas
Downtown Grand Hotel & Casino recently celebrated the grand opening of its new 495-room Gallery Tower with a rooftop ceremony on the Citrus Grand Pool Deck. The first new hotel tower constructed in Downtown Las Vegas in more than a decade, Gallery Tower at Downtown Grand is now accepting reservations.
Circa Resort & Casino – downtown Las Vegas' first integrated resort built from the ground up in 40 years – opens its doors on October 28, as the destination's only 21+ resort. The property's guestrooms and suites will debut on December 28.
Virgin Hotels Las Vegas, part of Curio Collection by Hilton, recently announced the property's grand opening date, January 15, 2021. The hotel will feature more than 1,500 rooms "pairing a playful feel with the luxury and comfort that has made Las Vegas a tourist mecca."
Seen as one of the finest Mediterranean seafood restaurants in the world, Estiatorio Milos will bring the flavors of Greece to The Venetian Resort in 2021. Famous for its selection of seafood imported fresh daily, Milos uses only the finest ingredients to uphold the extraordinary food philosophy of chef and owner Costas Spiliadis, who's from Montreal.
A "new" hotel for Toronto
The former Radisson Admiral Toronto Harbourfront has undergone a thorough renovation and is now known as the Radisson Blu Toronto Downtown. It's right on Lake Ontario and a short walk from such sights as the CN Tower, Rogers Centre and Scotiabank Arena. It's also a five-minute drive from Toronto Island/Billy Bishop Airport.
Features include 157 rooms, a rooftop pool and Watermark Restaurant, which is expected to open fully in 2021.
U.S. Travel Rebounding Nicely
More than one million people were screened by the Transportation Security Administration at airport security checkpoints Sunday. It's the first time the TSA's daily traveler count has topped the one million mark since March 16.
And this wasn't just a one-day surge in air travel. The TSA's daily throughput figure has topped 900,000 eight times already this month, and the TSA reports that the 6.1 million people passing through U.S. airport checkpoints between Oct. 12 and Oct. 18 was the greatest weekly traveller volume measured since the start of the pandemic.
Amtrak: Kids Ride Free
Families can travel this fall, without the hassle of driving or flying, by taking advantage of the Kids Ride Free flash sale. This sale allows one child, age 2-12, to travel free with each paid adult ticket and is available for purchase Oct. 20 to 25. The sale is valid for travel in Coach and Acela Business Class from Oct. 26 to Dec. 17, 2020.
Take your child along for free and enjoy a memorable experience onboard Amtrak to take a much-needed vacation.
"Whether seeing family, taking a trip cross-country or going on a weekend excursion, we truly believe the journey is the most important part of the adventure," said Roger Harris, Amtrak Executive Vice President and Chief Marketing and Revenue Officer. "With our latest sale, customers can make a trip extra special and a memorable opportunity to travel on Amtrak."
The sale is valid for travel on the Acela, Northeast Regional, Adirondack, Amtrak Cascades, Carolinian, Downeaster, Empire Service, Ethan Allen Express, Hiawatha, Illinois Service, Maple Leaf, Michigan Services, Missouri River Runner, Heartland Flyer, Piedmont, San Joaquins and Vermonter.
This sale is also valid on trains that travel on the national network: Auto Train, California Zephyr, Capitol Limited, Cardinal, City of New Orleans, Coast Starlight, Crescent, Empire Builder, Lake Shore Limited, Palmetto, Silver Star, Silver Meteor, Southwest Chief, Sunset Limited and Texas Eagle.
Amtrak is leading the way by setting a new standard of travel with enhanced safety and cleaning measures. In an effort to simplify and safeguard the travel experience, several cleaning, contact-free and convenience measures have been implemented into every part of the customer journey.
St. Kitts and Nevis Re-Opening October 31

St. Kitts & Nevis is pleased to once again welcome visitors to its shores beginning October 31, 2020. The Federation will observe a phased reopening with specific entry and travel requirements to be observed by visitors. The travel requirements outlined here are for Phase 1.
The second category of travelers refers to those coming from outside of the "Caribbean bubble" including the US, Canada, UK, Europe, Africa and South America. These travelers must meet the following requirements: Complete the entry form on the national website (www.covid19.gov.kn) and submit a negative PCR test completed within 72-hours of travel from an accredited laboratory (List of accredited labs to be provided by the Ministry of Health, at a later date). Undergo a health screening at the airport which includes a temperature check and a health questionnaire. Download the SKN COVID-19 contact tracing mobile app (to be used for the first 14 days of travel or less). 1-7 days they are free to move about the hotel property, interact with other guests and partake in hotel activities. 7 -14 days visitors will undergo a PCR-test (visitors' cost) on day 7. If the traveler tests negative on day 7, they are allowed, through the hotel's tour desk, to book select excursions and access select destination sites (list to be announced later). 14 days or longer visitors will need to undergo a PCR-test (visitors' cost) on day 14, and if they test negative the traveler will be allowed to integrate into the St. Kitts and Nevis.
Approved hotels for international travellers are: Four Seasons Nevis, Koi Resort, by Curio, Hilton, Oualie Beach, Park Hyatt St. Kitts, Royal St. Kitts Hotel and the St. Kitts Marriott Resort.
About the Author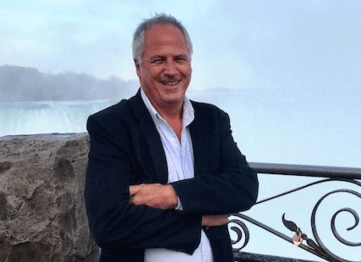 Jim Byers was travel editor for five years at the Toronto Star, which has the largest travel section in North America. "Canada's Travel Guy" is a sought-after expert in the industry and has recently published his first e-book "Ontario Escapes, 19: Places to Visit Right Now."  Jim also serves as Senior Editorial Director for TravelPulse Canada.