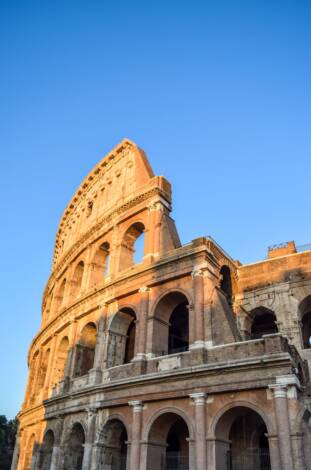 Jim Byers' Travel Blog: Canadians Eager to Get Moving + You Can Rent an Entire Hawaii Resort
October 21, 2020 Admin
At first glance, the latest survey of Canadian travellers by booking.com seems rather troubling.
The company reported Tuesday that, in a recent survey, 59% of Canadians said they won't be comfortable travelling until a COVID-19 vaccine or treatment is in place. That sounds ominous, but if you flip it around you can surmise that 41% of Canadians are willing to travel without a vaccine or other treatment.
And that, to me, is pretty encouraging. Now, how far they're willing to travel or whether that means going on a plane trip to Europe or across the country is another story. Perhaps it only means that Calgarians are willing to drive to Banff for the weekend or Montrealers to the Eastern Townships or Mont Tremblant.
Still, I find it to be a fairly positive survey result. As were the following.
During recent lockdowns, 59% of Canadian travellers reported being excited about travelling again, while 75% indicated they are more appreciative of travel and will likewise not take it for granted in the future.
This is probably a stronger note: Canadians also report that they plan to take a similar number of trips both domestically and internationally in the 12 months after travel restrictions are lifted in their country, as they did in the year pre-pandemic (March 2019 – March 2020). 
Nearly one-half of respondents (46%) said they have a stronger desire to see even more of the world given how they've been mostly shuttered at home for months. Thirty two per cent of those surveyed said they want to travel more in the future to make up for lost time this year. And that's great.
As well, almost a third (30%) intend to plan a trip to make up for a celebration missed due to Coronavirus (such as a milestone birthday or wedding), while 34% intend to rebook a trip they had to cancel.
Booking.com officials they expect travel companies to get creative in 2021 with new itineraries and recommendations designed to capture the imaginations of those who missed out on trips in 2020 and who will be looking for somewhere stunning to explore to make their next trip more meaningful.
RENT AN ENTIRE HAWAIIAN RESORT
How's this for a great program? For a mere $1.5 million (sadly, that's USD) you can rent out the ENTIRE Hyatt Regency Maui Resort in Hawaii as part of their "Hyatt Regency Maui to Yourself" buyout plan. You'll get all 810 rooms at the hotel for yourself for three nights, meaning you could explore 270 rooms per day. But then you wouldn't have time to enjoy the beautiful pools, walk the grounds to smell the tropical flowers, or swim at fabulous Ka'anapali Beach.
The price is a tad steep, but it does include all your food and drinks. If that's too high, you can spend just $525,000 U.S. and get the "Hyatt Regency Maui (Almost) to Yourself package, which includes 232 rooms.
I haven't stayed there but it's a beautiful resort on one of my fave beaches in the state. I had a fantastic meal at their Japengo restaurant a couple years ago.
Speaking of Maui, the folks at Blue Hawaiian helicopters have re-started their chopper tours on the island as of October 16. Visitors to Maui will have the option to choose from its two top selling scenic tours – Maui Spectacular and the Waterfalls of West Maui & Molokai.  A maximum of six guests will join each tour in the comfort of its state-of-the-art helicopters following Blues' enhanced cleaning guidelines.  
Blue Hawaiian remains the only helicopter tour company serving all four major islands, and will be reopening additional bases on the Big Island and Kauai in November, followed by Oahu. They're also the first helicopter tour company in Hawaii to resume daily operations.
I had a magnificent tour of the West Maui Mountains and the cliffs of Molokai with them a few years ago.
MAJOR BAHAMAS HOTEL REOPENING
Waric Paradise Island – Bahamas is set to open its doors for overnight stays on Nov. 21, 2020 with the adults-only resort offering all-inclusive rates starting from US$299 per room, per night, double occupancy. The resort will emphasize the "Warwick Cares" initiatives focused on social interactions, hotel cleaning practices and workplace protocols.
About the Author