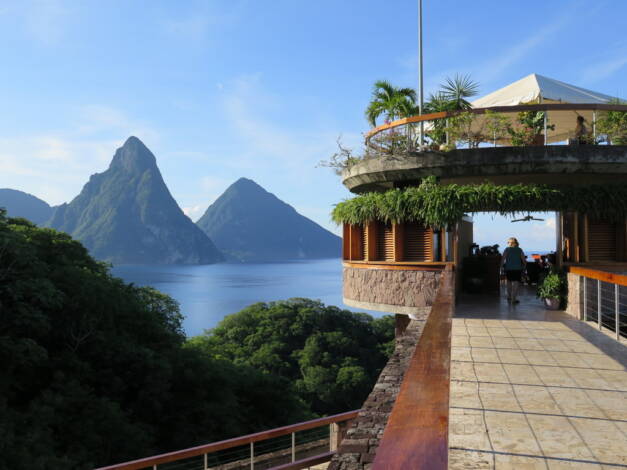 Stunning Saint Lucia Will Welcome Canadians Back on November 7
October 21, 2020 Jim Byers
One of the top islands in the Caribbean is welcoming Canadians again next month.
Saint Lucia will embrace the return of Canadian visitors on Nov. 7 with a flight from Air Canada Vacations. It will mark the first flight from Toronto to Saint Lucia in nearly eight months, owing of course to the COVID-19 pandemic.
Air Canada will resume its direct nonstop service from Toronto to Saint Lucia on a once-a-week basis (Saturdays), and then increase to three flights a week beginning in December of this year.
aint Lucia's borders officially opened to international travelers on June 4, 2020 as part of Phase One of the country's responsible reopening plan. Since reopening, the island has safely welcomed more than 16,000 international guests from the United Kingdom and the USA. Adding to consumer confidence, the Centers for Disease Control (CDC) has reduced Saint Lucia's Covid-19 rating to the lowest – Level 1, as one of only eight countries in the world.
Canadian visitors will be required to obtain a negative PCR (Polymerized Chain Reaction) test within seven days prior to travel.  All visitors and returning nationals also must complete a Pre-Arrival registration form prior to departure, which can be found on www.stlucia.org. The page features a checklist overview of mandatory requirements to ensure that visitors aren't denied entry upon arrival.
A spokesman for the island's tourism authority said that Canadians don't have to quarantine upon arrival, but Canadian law does require a 14-day quarantine for returning residents of Canada. Any activities off property need to be pre arranged by the guests' COVID-19 certified hotel, he said.
Phase One of Saint Lucia's responsible reopening plan includes heightened airport screening protocols, with temperature checks upon arrival and mandatory testing of any symptomatic passengers. Additionally, anyone exhibiting signs and symptoms will be subject to immediate isolation and testing, with possible quarantine or treatment should a passenger test positive – at their own cost.
Passengers arriving with proof of a negative PCR test are exempt from on-island testing (unless symptomatic) and advance through immigration, baggage claim, customs, and arrivals for transportation to their Covid-19 certified hotel.
The Government of Saint Lucia has developed Covid-19 certification guidelines for all hotels with specific criteria, including a fully equipped nurses station at each property, luggage sanitization upon check in, strict sanitation protocols for housekeeping, and social distancing measures in place. Visitors can select Covid-19 certified hotels through direct booking online with Air Canada Vacations.
"Direct service from Toronto plays a vital role in Saint Lucia's tourism recovery efforts. Canada is our third largest source market for international travel, we would like to thank our Canadian tourism partners, stakeholders and future visitors for their patience and continued support," said Saint Lucia's Minister of Tourism, Hon. Dominic Fedee.
"Saint Lucia has taken extensive safety measures to protect its people and visitors to mitigate the spread of Covid-19. Canadians can travel with confidence knowing Saint Lucia is a safe destination, we are excited to welcome you back."
Saint Lucia is one of the most beautiful islands in the Caribbean, with amazing resorts, stunning beaches and striking scenery.
For more information about Saint Lucia's Covid-19 response, including live updates about safety protocols and what travelers should expect as the phased reopening continues, can be found atwww.stlucia.org/covid-19.
About the Author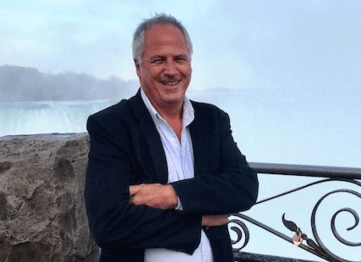 Jim Byers was travel editor for five years at the Toronto Star, which has the largest travel section in North America. "Canada's Travel Guy" is a sought-after expert in the industry and has recently published his first e-book "Ontario Escapes, 19: Places to Visit Right Now."  Jim also serves as Senior Editorial Director for TravelPulse Canada.