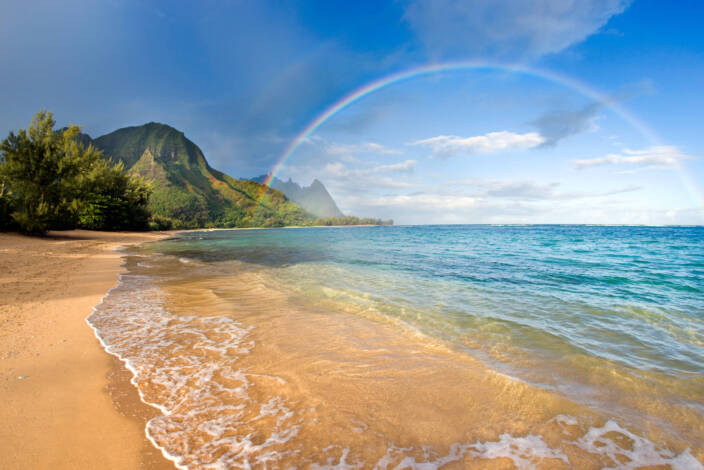 Save on Great Hawai'i Trips With Wyndham and Trafalgar
October 30, 2020 Admin
Hawai'i is welcoming visitors without the need for a quarantine.
Instead of having to shelter for 14 days, visitors can now travel to the islands if they have an official test. It appears they can be tricky to get in Canada, but travel experts in the U.S. say they're easy to find at major airports on the west coast and in cities in California.
With that in mind, Canadians will want to do some research.
Still, Google search trends and top travel companies report a surge in interest in Hawai'i as the weather turns colder in Canada and parts of the United States.
Here are some great deals if you're thinking of a trip.
Explore a Tropical Oasis in Kauai with Club Wyndham
Club Wyndham, part of the nation's largest member-based travel clubs with nearly 1 million members, reports Hawai'i as one of the TOP 5 booked destinations for Q1 2021 with a +39% increase in bookings since the announcement. With travellers itching to escape the craziness of the mainland and immerse themselves in the nature and relaxation of island life, Club Wyndham Ka Eo Kai offers the perfect home-tel retreat. With apartment-style accommodations and separate kitchen and dining areas, the resort is a beachy hideaway set to the backdrop of the "Garden Island" of Kauai. Guests can spend their days catching the waves snorkeling or scuba diving at Anini Beach, kayaking in Wailua River, relaxing at the serene, tropical on-property pool or exploring the nearby iconic Hawaii attractions like visiting Waimea Canyon (coined the "Grand Canyon of the Pacific") for breathtaking, panoramic views. Travellers looking for a beachy, oasis can book this resort from 11/24-11/30 to travel through April 11, 2021 for 25% off using the code BF2020.
Tick 4 Islands Off Your Bucket List with Trafalgar
Navigate the four islands with ease, exploring 8 cities in 11 days with
global guided vacation company Trafalgar on their Hawaiian Discovery itinerary. One of the company's most popular trips, currently up +950% in bookings in comparison to last year, the itinerary takes travellers to a mix of Hawaii's most iconic and remote spots from volcanoes to coffee plantations. Enter the aloha state of mind with an expert Travel Director and Wellbeing Director leading the journey, thoroughly vetting each touchpoint and pivoting as needed.
The trip begins in the capital city of Honolulu on Oah'u, exploring Punalu'u
Beach Park, famous for its black sand and Hawaiian green sea turtles;
venturing into Waimea Canyon State Park on Kauai, a stop at the lively seaside village of Kailua-Kona on Hawai'i Big Island, and visiting the wonderful Maui town of Lahaina. The itinerary includes on-trip transportation, accommodations, Travel Director, local specialists, dedicated Well-being Director and local-focused meals.
About the Author