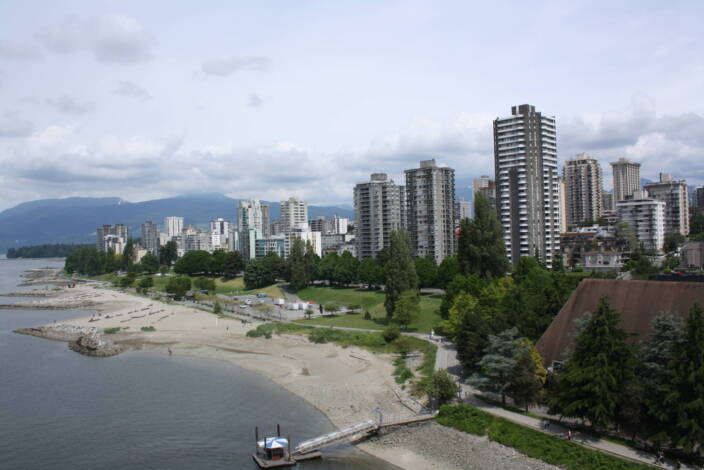 World Hotel Prices Fall Steadily During Pandemic; Vancouver One of Hardest Hit
October 30, 2020 Admin
A new study finds hotel prices around the world have fallen 17% during the COVID-19 pandemic. But at least one city has seen prices chopped in half.
A study by a European travel group called Dertour looked at the cost of 3, 4 and 5-star hotels and vacation homes in 75 popular destinations, including a 2019 price comparison to illustrate how the Covid19 pandemic may have impacted prices
Amsterdam saw prices plummet by a remarkable 51.6% to $132 USD (the median price for a hotel room in the city in September), the group said. The median cost of a hotel in San Francisco fell 39.2 % to a median September, 2020 price of $165.
In Canada, Vancouver hotel prices dropped 37.1% from 2019 to 2020, with a median rate of $129 USD.
It's terrible for the hotel industry, of course, but there are some very good deals if you're a traveller looking for a getaway or a business person who has to attend a meeting in one of those cities.
On the other hand, Marrakech, Morocco showed a 15.5% increase in accommodation cost from last year.
Although some travel restrictions exist depending on the outbound country, the least expensive accommodation can be found in Phuket, Thailand ($29.38), Delhi, India ($34.08) and Kuala Lumpur, Malaysia ($36.43).
The most expensive accommodation is in Zurich, Switzerland ($246.76), Los Angeles ($237.36) and New York ($231.48).
Dertour also looked at the price of vacation homes around the world. The three most expensive places in September of this year were Mykonos, ($338.41), Los Angeles, ($219.73) and
Santorini ($216.20).
The three cheapest spots for vacation homes were Johannesburg ($48.18), Istanbul ($50.53) and Delhi ($52.88).
"Travel itself will be cheap in 2021″, said Ingo Burmester, CEO DER Touristik Central Europe.
Noting that 80% of the price for package tours is determined by the cost of flights and hotels, Burmester said that costs should fall next year, especially in destinations that are not in great demand.
"We will pass this on to our customers. We also stand in solidarity with all our partners in the travel industry in trying to make 2021 a year of recovery for everyone. Although it has been a challenging period, we have seen a great deal of interest in domestic travel.
"We also predict a major catch-up effect for Mediterranean destinations, European trips and long-haul routes in 2021 as soon as travel restrictions are lifted."
About the Author