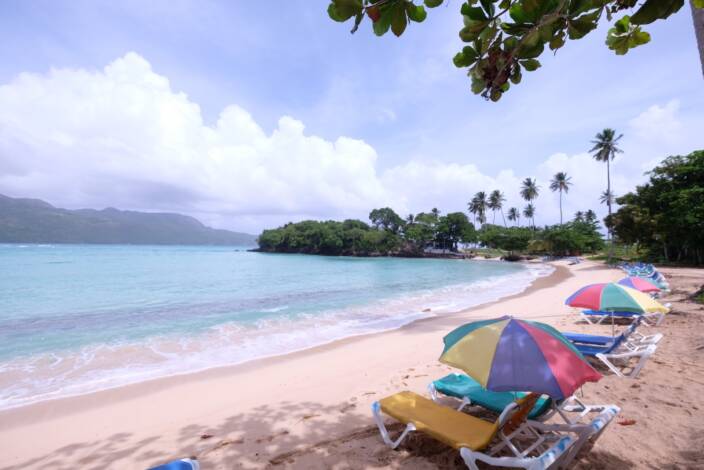 Canadians Love the Beach, but We're Cautious About Cruising and Definitely Seeking Safety
November 5, 2020 Admin
Canadians still love our beach holidays, but we're mindful about staying safe and leery of cruise vacations.
A new study from Development Counsellors International (DCI) finds that family travel will be big for Canadians as we start to travel again. The study, which included 1,500 English and French-speaking Canadians, also found that young travellers will be hitting the road before older ones.
Safety is decidedly top of mind with Canadian travellers. Asked if they would only travel internationally to a destination that's free of COVID-19, 70% of Canadians said yes. That figure was 84% for those 65 and older.
Asked if they would only travel internationally once there's a COVID-19 vaccine, 65% said yes. That rose to 78% for the 65 and older set.
When surveyed about the most important factors in choosing a destination, 96% of respondents said a "safe and secure" destination was top of mind. Next was a tie between quality accommodations, strict adherence to sanitary and health standards, friendly and hospitable locals, and beautiful natural environment (92%),
Age plays a significant role for those preparing to travel sometime during the next three months, with Canadians under the age of 65 significantly more likely to be planning a trip.
TAKE ME TO THE BEACH
The study found that we Canadians continue to enjoy our beach vacations. As was the case in 2017, the top-three activities of most interest on future vacations include beaches (63%), historical sites (54%) and outdoor recreation (46%).
Asked what type of holiday they wanted to take for international trips, 56% of the Canadians surveyed said "family vacation." (up from 46% in DCI's 2017 study). Next was beach getaway at 43% and then romantic getaway at 27%. "City break" was down at 16%, which doesn't bode well for tourism in our major metropolitan centres.
THE FUTURE OF CRUISING
Negative media stories about cruising has had an impact on the likelihood of choosing a cruising vacation in the future, DCI said in its report. Only 19% of consumers report they will consider a cruise for their next international vacation. About 45% of consumers report they are uninterested in a cruise, especially higher income respondents (52%).
Older consumers may be the first to return to cruising. DCI found that 30% of consumers over the age of 65 are significantly more likely to want to go on a cruise.
CANADIANS PREFER HOTELS TO PRIVATE HOMES
During the early stages of the pandemic, travel experts said travellers might prefer staying in private home rentals. However, DCI's research shows that travellers feel more comfortable staying in accommodations that have safety and sanitation standards that are mandated by a parent company and are applied globally versus unregulated and independently owned accommodations.
When asked which type of accommodations will appeal most to international vacationers once they begin travelling again, a hotel or motel tops the list at 39%.
About the Author