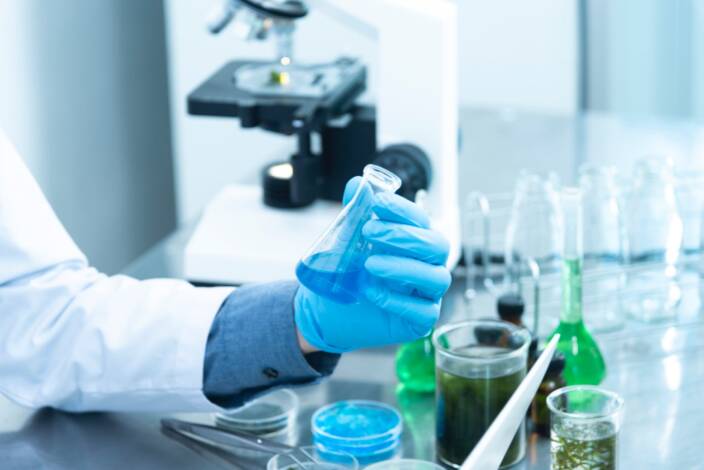 Jim Byers' Signs of Hope Travel Blog: Vaccine Talk Sparks Hope of Travel Revival
November 10, 2020 Jim Byers
Okay, it's early. But the news that a vaccine could be ready for Canadians early in 2021 has sparked an outpouring of relief – and some good financial news.
A spokesman for Intrepid Travel said organic searches on their website jumped 24% versus the November average when news of the potential vaccine broke. Air Canada stock on Monday jumped nearly 30%.
Gavin Tollman, Global CEO for Trafalgar, Costsaver and Brendan Vacations, said November 9 is a day he will never forget, a day that "changed history."
"Yesterday's announcement that drug manufacturers Pfizer/BioNTech are inching tangibly closer to a confirmed, effective vaccination for COVID-19 was one so many of us have been dreaming of as we have dragged ourselves through the dark days that have defined the entirety of 2020," Tollman said. "Although recognizing that there is a long way to go, finally, a much-needed glimmer of hope for our industry and the world at large, seems very close."
"This is the kind of seismic good news that we all have been waiting for since this virus upended our lives, our businesses and our freedoms."
Prime Minister Justin Trudeau on Monday told what seemed to be a surprised audience of sleepy Canadians that a COVID-19 vaccine could be ready early in 2021.
The prime minister said news from Pfizer earlier in the day that one of its vaccine candidates appears to be very effective in clinical trials was "very encouraging."
Trudeau cautioned that Canadians have to remain vigilant in the meantime, but that other vaccines also have appeared to progress well.
Pfizer said that in a 44,000-person clinical trial, their vaccine prevented more than 90% of COVID-19 cases.
The markets reacted strongly to the news. Air Canada's stock rose more than 28% on Monday. With the the announcement of a vaccine being "close", organic traffic to Intrepid Travel pages spiked +24% globally versus the November average.
Talk of a vaccine is pretty amazing when you consider that some experts thought it might take years to develop one. The pandemic hit North America in mid-March, which means it's only been eight months.
There are reports that Canada has ordered 20 million vaccine doses, which is impressive. But apparently folks need two shots, and it's not clear when they'll arrive. Nor is it clear who will get the first needles (likely health care workers and elderly, at-risk Canadians).
But you can forgive travel and tourism folks if they were doing cartwheels in cities from Coquitlam to the Cabot Trail.
Life, as my late, great mother-in-law used to say, can bring us many a slip between the cup and the lip. But this is hugely promising for a travel and tourism industry that's been beaten and bloodied for eight long, nearly impossible months.
Dr. Anthony Fauci, who's one of the leading experts on COVID-19 in the world (despite what the sitting American president says), told CNN yesterday that it's very big news indeed.
In addition to Pfizer, Fauci said Moderna's vaccine also is getting close, which is doubly good news.
A potential vaccine would do wonders for people around the world who are nervous about flying. Add in the kind of rapid tests that Lufthansa is providing and that they're testing in Calgary and Liverpool (see below), and suddenly you're seeing not just a ray of hope but a pretty significant bandwidth of hope.
Nerves are shattered. Bottom lines are battered. We're all looking for signs of positivity; some thread of optimism. Maybe this is it.
LIVERPOOL RAPID TESTING
Liverpool is offering all residents and workers what is referred to as a "rapid antigen test," to screen as much of the population for the virus as possible, Bloomberg reports.
"Individuals can perform their own nasal swab and the result comes in as little as 15-30 minutes. Some 2,000 military personnel are being brought in to help out.
"If the experiment goes well, the government could distribute millions of the tests to other parts of the country before Christmas."
This, too, is very promising. As is the push by Ontario Premier Doug Ford to get rapid testing in place in Toronto and Ottawa (see our Canadian Travel News story here).
JAMAICA ON THE REBOUND
The tourism minister of Jamaica says visitation on the island nation is up 40% since June, and that some resorts are reporting occupancy levels of as much as 60%.
"We're very optimistic," said Tourism Minister Edmund Bartlett.
Elsewhere in the Caribbean, Atlantis Paradise Island today said it will reopen in the Bahamas on December 10. Click here for that story.
About the Author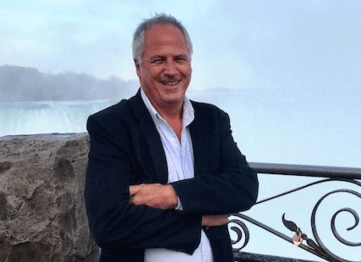 Jim Byers was travel editor for five years at the Toronto Star, which has the largest travel section in North America. "Canada's Travel Guy" is a sought-after expert in the industry and has recently published his first e-book "Ontario Escapes, 19: Places to Visit Right Now."  Jim also serves as Senior Editorial Director for TravelPulse Canada.