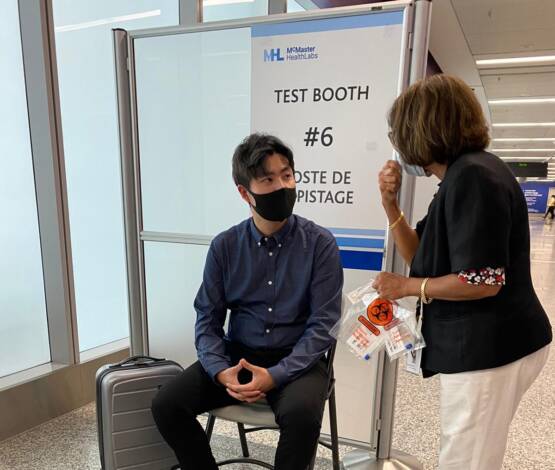 Ontario Premier Pushing for Rapid COVID-19 Testing at Toronto, Ottawa Airports
November 10, 2020 Admin
Ontario Premier Doug Ford is pushing hard to get rapid COVID-19 testing in provincial airports.
Encouraged by a pilot project taking place at Calgary International Airport, Ford on Monday said he wants to use rapid COVID-19 testing to reduce the 14-day quarantine for travellers.
He also said he's prepared to consider implementing the plan at the provincial level, even though Canadian airports fall under the jurisdiction of the federal government.
"What I want to do, I want to start getting people tested as they're coming off [the planes], rather than isolate for 14 days," Ford said.
"Let's get them tested immediately when they come off the plane, and test them again five or six days later, and that will reduce the isolation," he added.
"But I need the federal government's help. And if they don't want to do it, we'll go it alone, even though it's not our jurisdiction.
"We'll put people at the two largest airports, in Toronto and in Ottawa," Ford told reporters. "I know there are many other crossings that the vehicles go across but it's better than not having anyone at the airports."
Ford said he wants support from Ottawa, "and I would like to action this as soon as possible."
About the Author