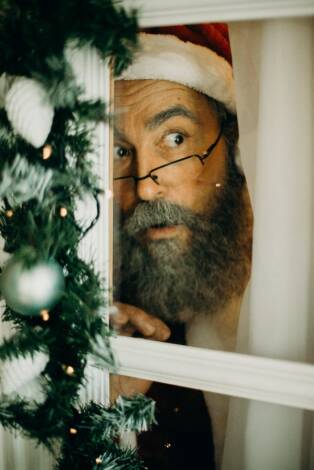 Santa Claus is Comin' to Airbnb (Virtually)
November 13, 2020 Admin
Santa Claus is comin' to Airbnb Online Experiences
With countless Santa performers expected to be out of work this holiday season, Airbnb is helping them make a seamless transition to virtual visits so they can continue to spread joy.
In addition, Airbnb Online Experiences offer a plethora of holiday online Experiences ranging from holiday traditions from around the world to special Experiences designed for families of all backgrounds.
Fun fact: more than 80 per cent of Online Experience guests are already based outside the hosts' home country
Here are just a few of the great holiday offerings from around the world:
Sing Holiday Songs with a Broadway Star: New York City
Create recycled puppets for the holidays: Berlin
Meet Santa Claus in Lappland: Lappland, Finland
Sign Language Santa: Athens, Georgia
Santa Storytime with Award-Winning Author: Atlanta

To see more experiences and for interested Santas to learn more about hosting meet-and-greets virtually, visit Airbnb.com/happyholidays.
About the Author