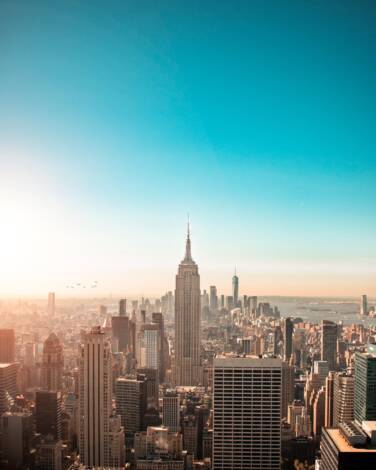 Enjoy New York City Virtually or Buy Gift Cards for a Friend
November 16, 2020 Admin
If you're one of those people who misses New York City, the city's tourism folks have some ideas.
There are virtual events for Canadians to enjoy, while e-commerce, gift cards and museum memberships are all great ways to give the gift of NYC to those who are unable to travel this year, officials said.
NYC & Company is pleased to release 2020 holiday programming across the five boroughs.
There's never been a more important time to support local businesses during the holiday season, and there are multiple ways to do that through NYC & Company. Below are three ways to give the gift of New York City this year.
New Yorkers and visitors can show support for NYC by masking up and taking an NYC-cation, staying overnight at one of the City's welcoming hotels. NYC & Company's most ambitious savings program ever—All In NYC: Neighborhood Getaways—offers nearly 300 deals across accommodations, attractions, dining, retail, tours and more, available at nycgo.com/neighborhoodgetaways. Those who register their Mastercard for the All In NYC: Neighborhood Getaways program—now including new offers through a unique holiday collection—can receive up to $100 total in statement credit when spending $100 or more at hotels and $20 or more at all other businesses.
Those unable to visit are encouraged to Shop NYC this year, through purchases at nycgo.com/shopinnyc, including a roundup of e-commerce/gift cards, distinctive apparel and accessories, signature hotel items, museum gifts and memberships, food and gift baskets, souvenirs, books, music, games and more.
Additionally, Virtual NYC experiences are available online for those from afar to enjoy NYC this festive season, including live stream presentations from Alvin Ailey American Dance Theater, Carnegie Hall, Cathedral of St. John the Divine, Lincoln Center and more, available at nycgo.com/virtualnyc, along with a special holiday collection.
About the Author