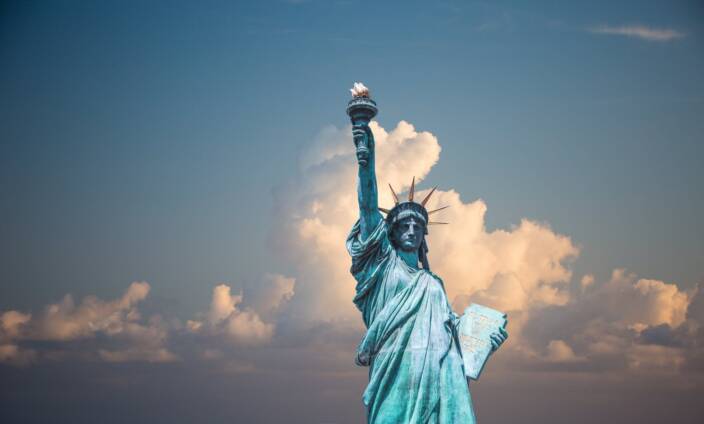 Will a Joe Biden Victory Boost Travel to the U.S.? Not Just Yet But Probably Soon
November 17, 2020 Admin
There's the certain matter of a worldwide pandemic to deal with first. But the election of Joe Biden as president of the United States shows signs of boosting tourism to the US of A over the long haul.
It's no secret that millions of people around the world despise Donald Trump. I know of a few friends who had vowed, and who followed through, on promises to never visit the U.S. as long as Trump was in power.
Now, however, the world seems to be looking at Uncle Sam as less of a crazy uncle and more of a stable one. That's definitely true in Canada, where a study by an Ottawa-based group called Abacus found that a full 85% of Canadians surveyed saw Biden's election as good for Canada-US relations, from a high of 88% in Quebec to a low of 73% in Alberta.
Abacus asked Canadians to indicate whether they think Biden's win will be good or bad across eleven different topics and in 10 of 11 cases, at least 3 out of 4 people saw the Democrat's win as good news.
Eight out of ten respondents see a President Biden as turning out well in terms of improving America's image in the world, dealing with COVID-19, stabilizing the world and promoting peace, narrowing the income gap, fighting climate change, and reducing racial tensions.
Anything that improves the image of the U.S. in the world and adds to its image as a stable, safe country is bound to have an impact on visits to New York City, Florida, California and other popular American destinations.
According to the New York Times, a study by the U.S. Travel Association found that America's share of the international travel market fell to 11.7% in 2018 from 13.7% in 2015; the lowest level since 2006. It also noted that the number was projected to continue falling in coming years. By 2022, it is expected to fall to 10.9%.
I don't think many Canadians will take their usual winters trips to Arizona and Miami this winter unless there's a vaccine. But, over the long run, I'm pretty sure we'll be looking at the U.S. in a rather different light than we have the last four years.
About the Author