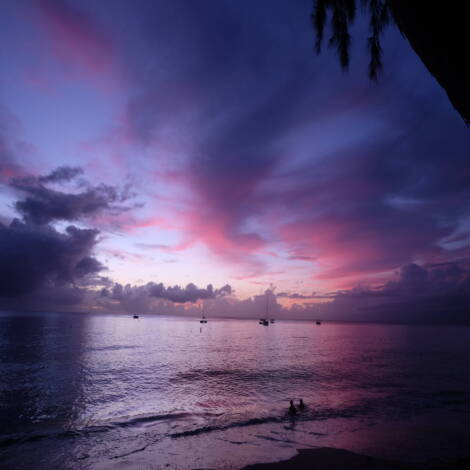 Barbados Now Has Mobile COVID-19 Testing: Visitors Can Be Tested At Home Before Flying
November 18, 2020 Admin
Travelling to Barbados from North America just became a whole lot easier.
This is thanks to a landmark agreement between the Government of Barbados and the American-based reference laboratory StageZero Life Sciences, which will allow travellers coming from the United States and Canada to have their COVID-19 PCR tests expedited via a mobile healthcare professional who can perform tests in someone's home.
The high complexity lab is guaranteeing prospective test results back in 48 hours or less, crucially assisting prospective travellers in meeting the Barbados entry requirement of having a COVID-19 PCR test done three days prior to their arrival.
And as Barbados continues to strike the balance between keeping the economy moving and keeping people safe while doing so, Minister of Tourism and International Transport, Senator the Hon. Lisa Cummins, has described this arrangement as a game changer.
"One of the main things has been the fact that in many of our key markets, in most developed countries, not only has finding a location to do a test for travel been challenging in some instances, but also getting those test result back in three days," the Minister said.
"This partnership with StageZero Life Sciences is going to be able to give us coverage across the entire United States and Canadian markets, to ensure we are able to get persons to travel to Barbados; our diaspora, our guests, people who want to be able to come to Barbados for the winter season, will be able to come and get their test prior to embarkation at their gateway, and then arrive in Barbados safely before having their second test here on island," she added.
StageZero Life Sciences' concierge testing service includes national networks of mobile healthcare professionals in the United States and Canada, who can visit travellers' homes to draw nasopharyngeal swabs, ship samples to the lab and then have results sent to the traveller by encrypted email.
"We are excited to partner with the Government of Barbados and to help make travel safe again," said James Howard-Tripp, Chairman and CEO of StageZero Life Sciences. "Barbados is well known for its hospitality and this is one more example of how the island is putting reliability and convenience into a safe arrival."
A single test costs $340 CAD, but the price per person goes down if you have more than one person being tested in a household. For two people, the total cost is $590, or $295 per person. For a family of four the cost is $920, or $230 per person.
About the Author