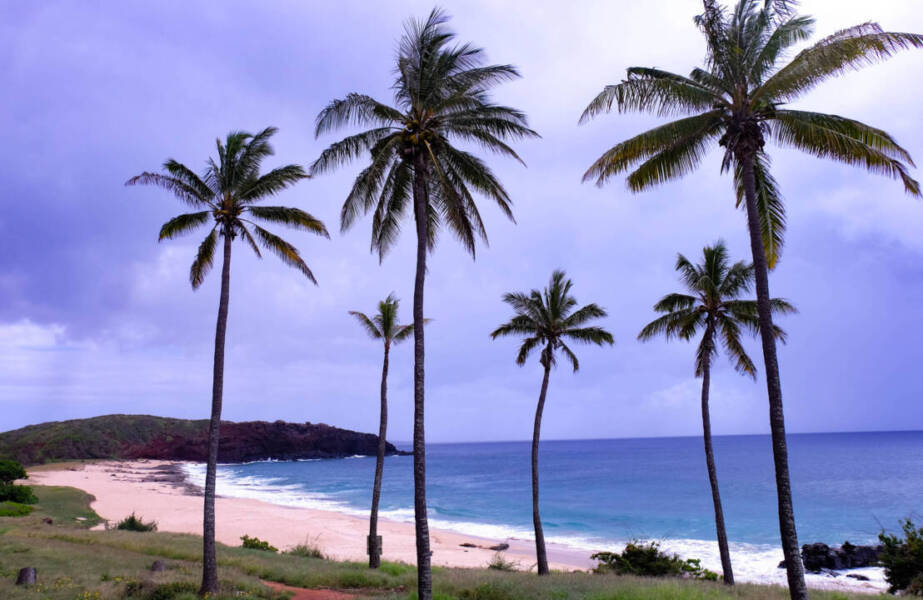 Canadians Can Soon Fly to Hawaii And Skip Mandatory Two-Week Quarantines
November 19, 2020 Admin
It's about to get much easier for Canadians to visit Hawaii.
The government of Hawaii on Thursday night announced that, starting in mid-December, Canadians will be able to arrange COVID-19 tests through WestJet and Air Canada. Canadians who have negative tests from approved Canadian labs within 72 hours of flying will be able to land in Hawaii without having to undergo 14-day quarantines.
It's a huge win for Hawaii lovers and for Canada's two largest airlines.
"Canada is the second largest international market to Hawaii, so their commitment to provide safe travel to our islands is an important next step," said Hawaii Governor David Ige. "Canada and Hawaii share close bonds, and we have been overwhelmed by the calls and emails from our Canadian friends asking when they can safely come back to Hawaii.
"Hawaii has the most rigorous pre-travel testing program in the United States, and we're grateful to WestJet for making it available to their passengers," he said.
As of now, Canadians who want to travel to Hawaii are forced to stop in U.S. cities and arrange tests there before they fly on to the islands.
WestJet will begin the testing program in partnership with DynaLIFE labs in Alberta for guests holding a WestJet-ticketed itinerary to Hawaii within 72-hours. Details can be found here: westjet.com/covidtesting. While the testing, which costs $150 CAD per person and is payable by the guest, is currently only available in Alberta, the testing is open to all Canadian residents. Guests travelling to Hawaii are responsible for ensuring they receive a test within 72-hours of their flight departing to Hawaii in order to avoid quarantine and will be required to display their negative test result prior to boarding.
If test results are not available before boarding the final leg of the trip, the traveller must quarantine for 14 days or the length of the stay, whichever is shorter.
WestJet flights to Hawaii are slated to begin Dec. 18. WestJet says it will be flying to both Honolulu on Oahu and to the island of Maui from Calgary and Vancouver.
"Safety remains our number one priority and we thank Governor Ige and the State of Hawaii for providing this opportunity for Canadians to enjoy all that the islands have to offer while safely supporting the tourism industry," said Arved von zur Muehlen, WestJet Chief Commercial Officer. "WestJet's teams are working hard to rebuild confidence in air travel through important partnerships like this one with Hawaii's Trusted Travel Partner program and DynaLIFE."
A spokesperson for the Hawaii Tourism Authority in Canada said Air Canada tests will be available across the country. No details were available on costs.
Speaking via Zoom on the Hawaii government Facebook chat that announced the changes, Timothy Liu of Air Canada said details will be available on the AC website in the coming days.
"Air Canada looks forward to bringing Canadians back to the beautiful state of Hawaii," he said.
"We applaud Governor Ige's announcement that Hawaii's science-based, pre-travel testing initiative is now available for Canadians to be exempt from mandatory quarantine requirements on arrival in Hawaii, and we are very pleased Air Canada is a preferred airline in Hawaii's Safe Travels Program," said Liu, Managing Director, Sales Planning.
Additional details about Hawaii's pre-travel testing requirements for customers will be available shortly on aircanada.com.
Air Canada's services to Hawaii from Vancouver begins on Dec. 17
Canadians can now skip 14-day quarantines in Hawaii upon arrival with proper testing, but the Canadian government still requires returning residents to quarantine at home for 14 days.
About the Author