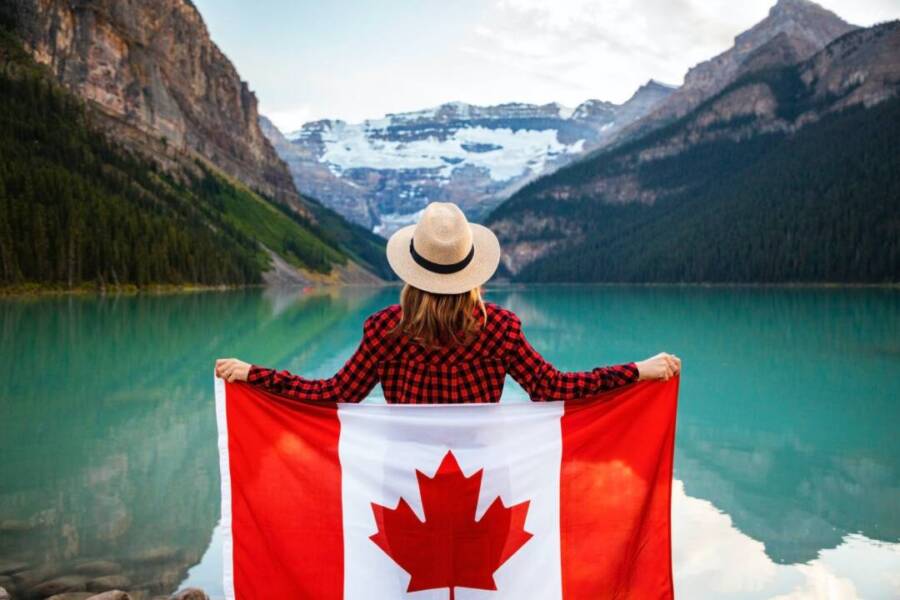 Where Do People Around The World Want to Move? Canada Takes Top Prize
November 24, 2020 Admin
They like us. They really like us.
Financial services provider Remitly has revealed that Canada is hands-down the number one location people are looking to relocate to, having topped the wish-lists of folks from 30 other countries. 
No other country came close. The second-place country was Japan, which was the choice of residents of 13 world nations, which is less than one-half the numbers for Canada. The U.S. was chosen as top spot by only two other countries.
Despite the ongoing COVID-19 pandemic, web searches around the topic of moving abroad have risen across the world since the start of 2020. Taking this into account, Remitly looked at global search data from Google to find what places are most popular with the inhabitants of each country. This was achieved by ranking average monthly search volume for phrases commonly associated with researching a move abroad, with the most searched for location within every country topping their specific rankings. 
Canada, known for its friendly locals, beautiful scenery and well-paid job prospects, proved a clear favourite for everywhere from Qatar and the Seychelles, to the United Kingdom. The Great White North takes the UK's top spot above Australia, another popular country for British immigrants, and Japan, which ranked as the second most searched relocation destination overall.  
Globally, Spain followed as the third most popular country for people looking to emigrate, while the USA squeezed in at joint 9th place, with Norwegians and Russians favouring a move to America above any other location. The United Kingdom meanwhile, was discovered to be the destination of choice for movers from Japan and Saint Lucia.
Where the World Wants to Move: Top 10
| | |
| --- | --- |
| Country | Number of countries that want to move here the most |
| 1. Canada | 30 |
| 2. Japan | 13 |
| 3. Spain | 12 |
| 4. Germany | 8 |
| 5. Qatar | 6 |
| 6. Australia | 5 |
| 7. Switzerland | 4 |
| 8. Portugal | 3 |
| 9. USA | 2 |
| 9. United Kingdom | 2 |
"Featuring prominently in the Global Peace Index as one of the safest places to live, and boasting low unemployment rates alongside a high amount of immigration options, it's arguably no surprise that Canada is head and shoulders above the rest of the world," Remitly said.
However, Canadians themselves were found to be angling for a move to second placed Japan, yet another country known for its stunning scenery, safety and vast array of job opportunities. 
The full findings have been compiled into a trusty map, with each relocation hotspot highlighted over the country its most popular with.
Jago McKenzie, Business Manager at Remitly commented: "Some of the main reasons people seek a move to another country are for greater job prospects, better pay, quality of life and to send money back home to their families, and I think for many, 2020 has been a year for assessing the choices that could change our lives for the better. With that in mind, I wasn't surprised to see that many are searching for this change and potentially thinking about making it, when worldwide travel resumes.
While Canada topped the list, it was encouraging to see the variety of where different nationalities are looking to move to, with many places still playing home to great job prospects with high earning potential. With the need for digital remittance services for immigrants even more important after the pandemic, we hope we'll be able to make any transition smoother".
To view the map and for further regional breakdowns, visit: https://www.remitly.com/gb/en/landing/where-the-world-wants-to-live
About the Author